I have friends and family all around the globe and communicate with them frequently. I use a variety of the many video call applications available but always have had the desire to get an app that makes it easy to meet more people online.
A friend recently introduced me to Ablo. Ablo is a messaging and video calling application with many unique features.
I use Ablo to make friends all over the world, even if I can't speak their language. If you are looking for an app to assist you in making friends, read on.
About Ablo
How to Create an Ablo Chat Account
Chatting to My Ablo Friends Builds My Confidence
Ways To Kickstart an Ablo Conversation
Things to Share with Ablo Friends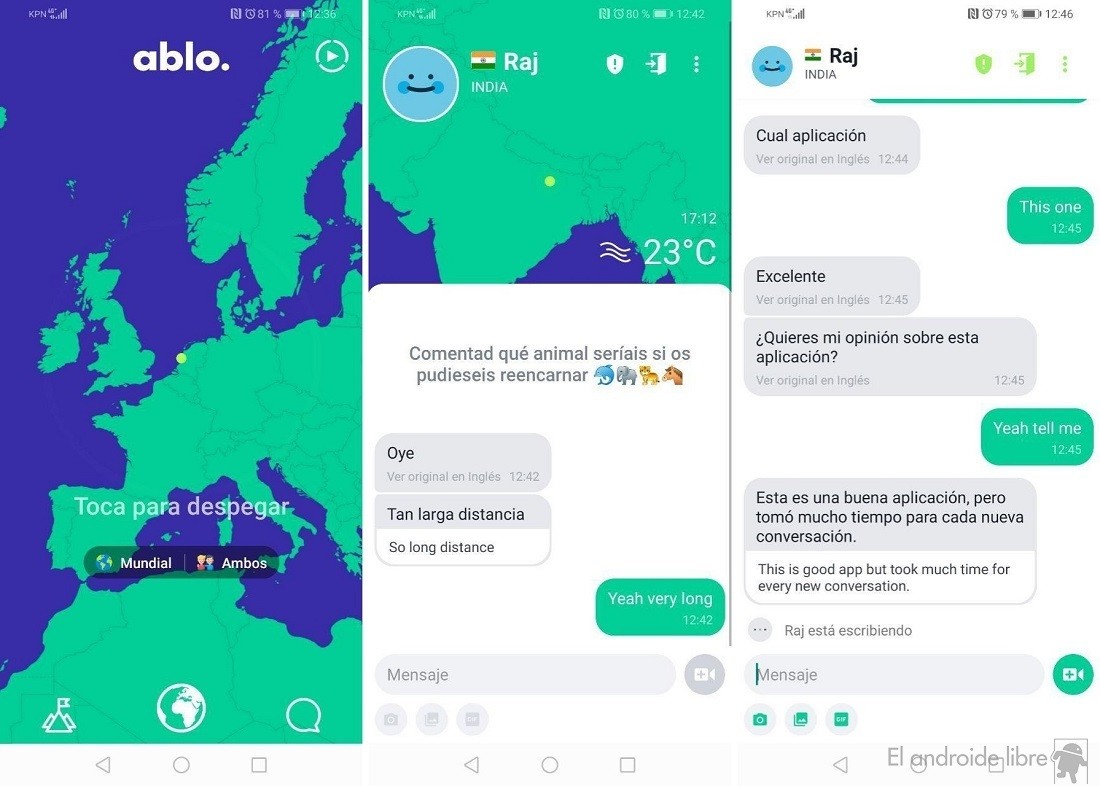 About Ablo
I am a major fan of traveling to foreign countries, and one of my favorite things while abroad is meet new people. With travel on hold, I really missed out on this. But with Ablo, I could connect with people from around the world and chat with them!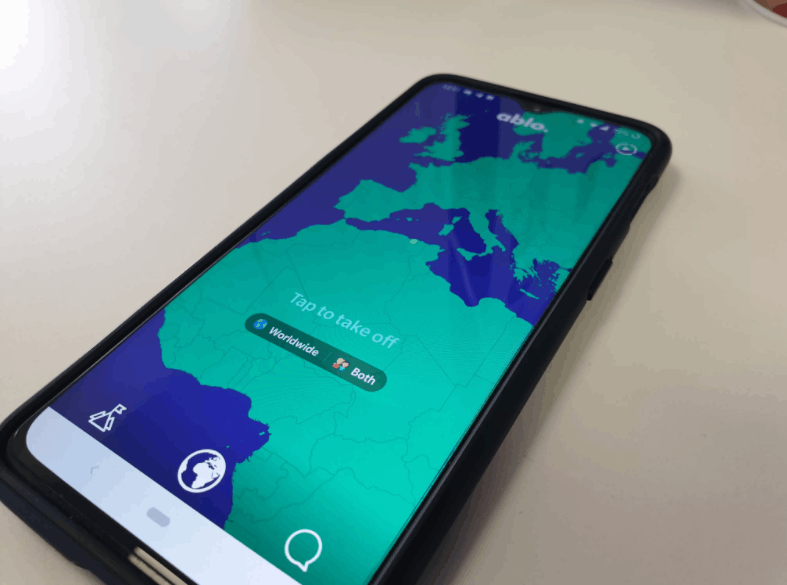 Features of Ablo include the ability to recognize the languages used to chat in the app and offer an automatic translation.
This is a great feature for me as I can now chat with people whose language I'm not able to use. I have many friends in Vietnam and communicating with them is now very easy and comfortable.
Ablo also uses multiple platforms and can be used on computers as well as Android and iOS mobile devices.
Map Interface
The app's user interface lets you feel as if you're traveling around the world to visit friends. It marks your location on the world map and shows you where your new foreign contact is chatting from.
This feature helps you to discover new and exciting places and can give you something to talk about.
How to Create an Ablo Chat Account
I found it very easy and straightforward to create my Ablo chat account when I started with this app. First, I downloaded the Ablo application onto my iPhone from the Apple App Store. If you have an Android device you can also download it from the Google Play Store.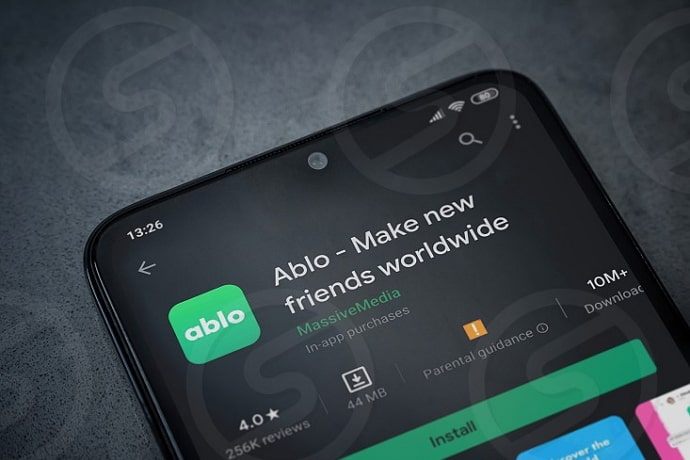 Then, I pressed the Start button on the Ablo interface and entered my email address to register my account. The next step was to enter my chosen account password, name, and avatar.
I also entered my date of birth and gender but could have skipped the step if I didn't want to share those details at that stage.
By default, the app automatically filled in my country, but others don't know my location exactly. The last step was the option to allow Ablo to access my phone's contacts to indicate other Ablo users.
How to Start Chatting with Ablo
The chatting process is relatively easy. To start, I click on "Start chat" in the app's interface. The app then automatically selects a chat at random.
In the information interface, I can see the names, avatars, and national symbols of available chatters. If I do not want to chat with a person, I just click "Go to the next location."
When I find someone I want to chat with, I click on the person's avatar and the app automatically starts to translate if needed. When I want to use the video call feature I have to allow the app to use my phone's camera and microphone. If someone sends me a request for a video call and I want to accept it, I just press "Accept."
Chatting to My Ablo Friends Builds My Confidence
Ablo assists all of us to build friendships around the world. For me, there are a few reasons why I think everybody should have friends to chat to regularly – locally and worldwide. Chatting with my friends help me to build my confidence.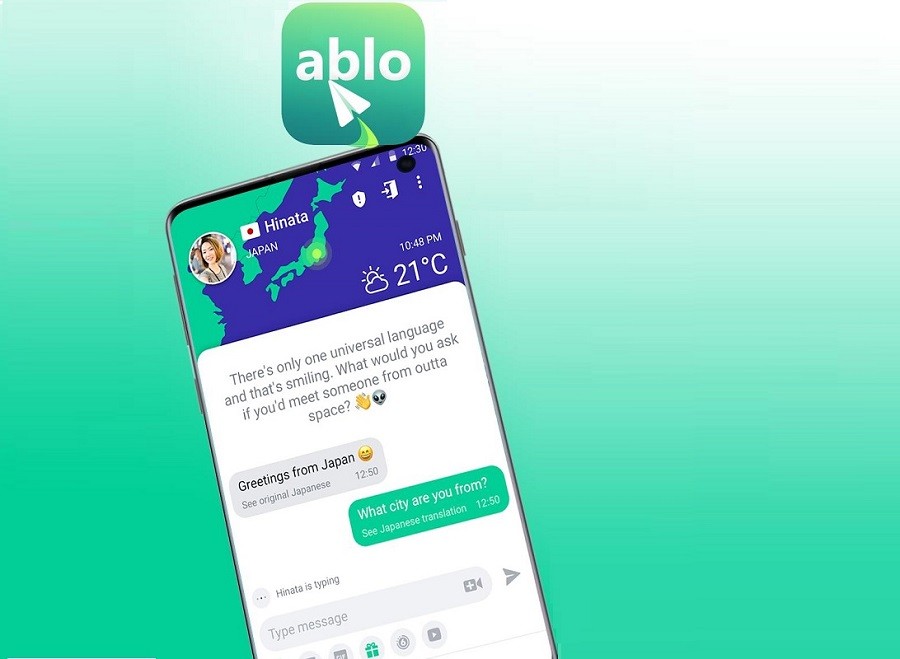 Sometimes I forget how awesome I am, but my friends don't forget. When chatting with them I'm reminded of the good and funny things I've done. After a chat with a friend I feel confident again and ready to tackle all my problems.
I also experience that when chatting with my friends they remind me of the potential I have. My awesome Ablo friends encourage me to be the person I'm meant to be.
Ablo Mental Benefits
Friends are good for me and keep me mentally strong. It is good for me to laugh with my friends and with Ablo I share many funny moments with my friends. A good laugh keeps me mentally healthy.
Studies have also shown that a person's physical health can improve if "lighter moments" are frequently shared with friends.
Ablo makes it easy for me to find someone any time of the day to share in or to relive the lighter times we've had together in previous chats.
Ways to Kickstart an Ablo Conversation
Right at the beginning, I was afraid to start a conversation with Ablo. But in time I've found different ways to start the chat and to find out whether I want to make this person a real Ablo friend, or whether it will only be a one-off conversation.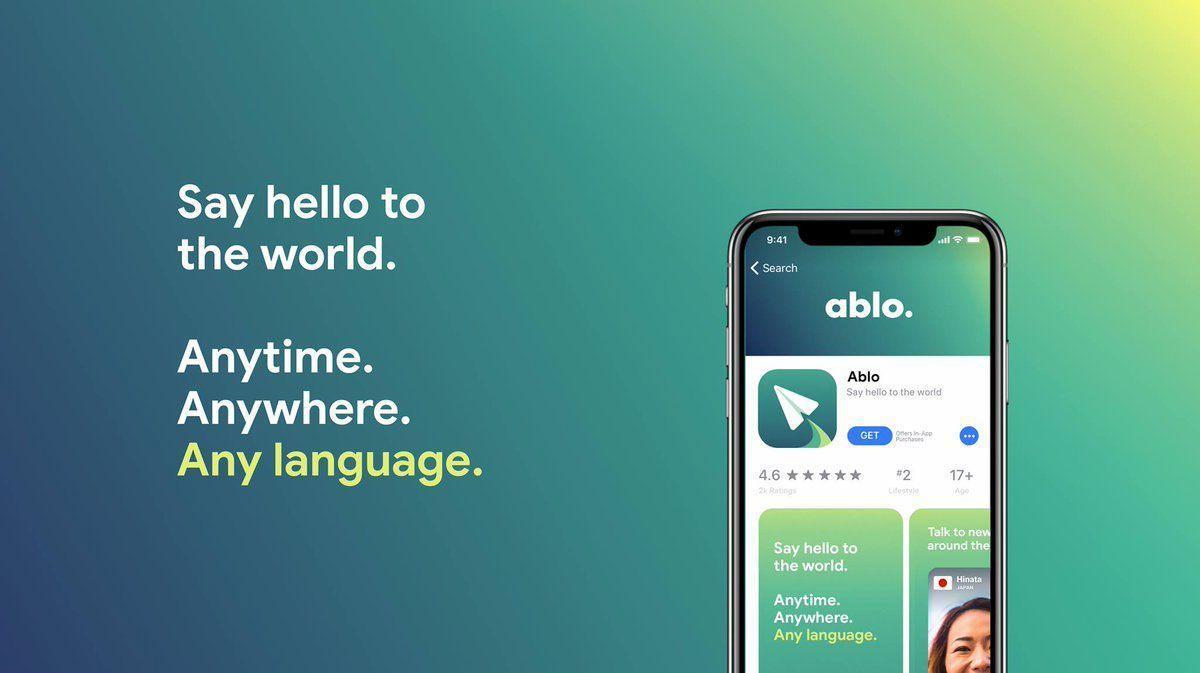 I've started many conversations with the question "who is your favorite superhero?" I found out a lot about a person by just listening to what he or she thinks about superheroes.
Another favorite of mine is to ask Ablo friends to talk about their favorite movies. I've also found that I can find out a lot about people by asking them to describe the most ridiculous thing they would do if they won the lottery.
I've also made great friends via Ablo by talking about our hobbies and our passions. I always try to get people to talk about their hobbies. I recommend this topic as an icebreaker as people tend to talk easily about their hobbies and things they're passionate about.
Ablo Friends Introduce Me to New Things
Since using Ablo, I've found that I learn a lot of interesting things about the world. I get to learn about both historical and modern things happening globally. We share our experiences and learn from each other.
I can also ask my friends about things happening in their countries that I've seen on the news and get a local perspective on the events.
Things to Share with Ablo Friends
I've made a lot of friends globally via Ablo with whom I share my love for books. We frequently tell each other about interesting books we've read and recommend authors and books. Many of my friends share my love for traveling books and articles.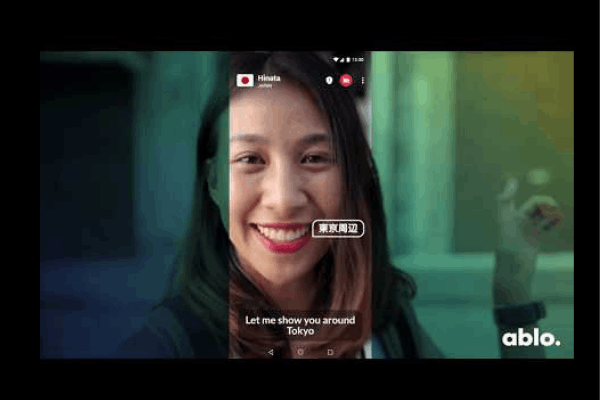 Another thing I share with a few Ablo workout buddies is my yoga sessions. We just start a video call and do our exercises together. Another friend on the other side of the world gives me some workout exercises from time to time by accepting a video call from me.
Apart from my love for a good book and my regular physical exercise, I also love to cook. With Ablo, I've made many friends all over the world who are good home cooks.
Since I've had them as friends I've learned to appreciate, and even make foreign cuisine from recipes they recommend. At the same time, I can show off my country's culinary gems.
Things Not to Do on Ablo
To keep Ablo a safe and comfortable place to meet friends there are specific rules that all of us have to adhere to. You can be blocked from Ablo if you flirt on the app unless it is with consent. You're also not allowed to push for photos other than profile photos, use sexually abusive language or behavior, make racial or gender comments, or post spam.
Profile pictures aren't mandatory, but Ablo invites all Ablo users to post a profile photo to show other users who you are. I could have posted a photo wearing sunglasses, but I feel safe sharing my face with people all over the world.
It is forbidden to share any photo, video, or text if I don't have the copyrights for it. Using unauthorized material can lead to immediate blocking of my account. In sharing stories with people from other countries and with different cultures and beliefs, I should never be offensive but rather discuss similarities and respect differences.
Conclusion
If you want to learn about other cultures firsthand and have empathy with other people, the Ablo app is the right app to download and use. You'll make friends worldwide and if you are a person traveling a lot, you will have a friendly face to meet up with in every part of the globe!
Broaden your social horizon by making friends on the Ablo app!