A celebrity lifestyle appears to be vastly different than that of ordinary people. However, the lives of the famous and of the general public intersect when it comes to app usage. I have realized that celebrities enjoy doing the same things that I do, such as sharing images and posting about the things, people, and places they love.
Celebrities, like fans, use different apps for business, entertainment, dating, personal venting, etc. Below are some apps that celebrities use and can't get enough of.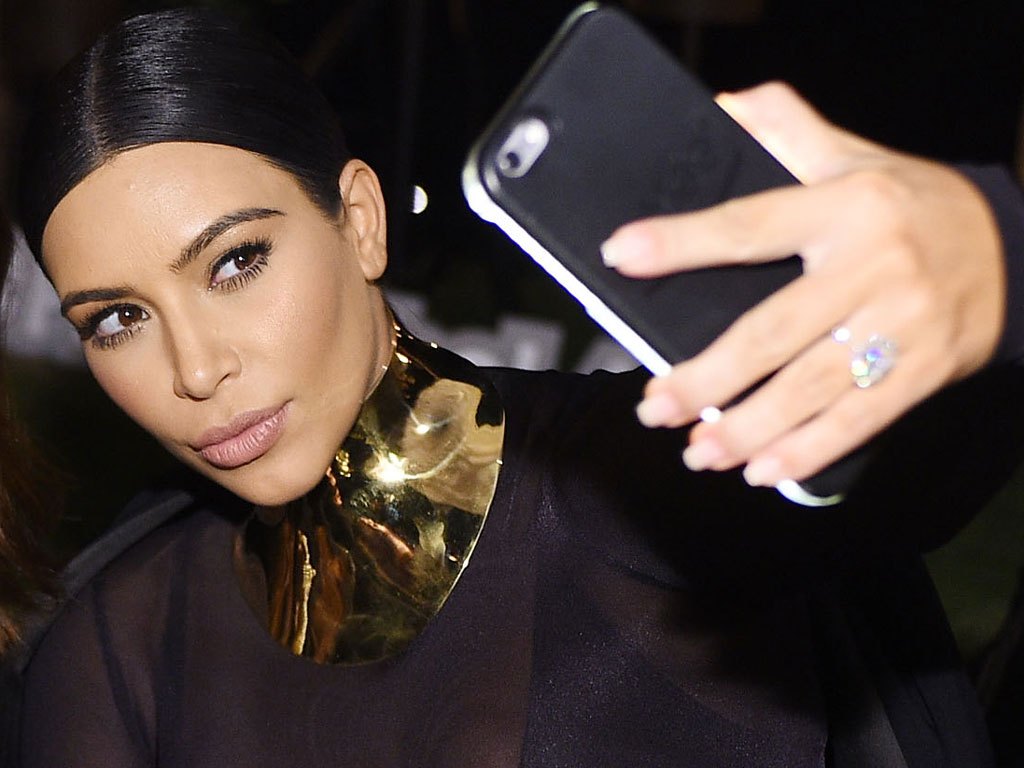 Apple Music
Who can forget the short feud between music superstar Taylor Swift and Apple Music's streaming service in 2017? But last 2019, Swift has leveraged the app to interact with her fans. She encouraged people to make their own playlists, which she'll be able to see using the hashtag #PlaylistbyME.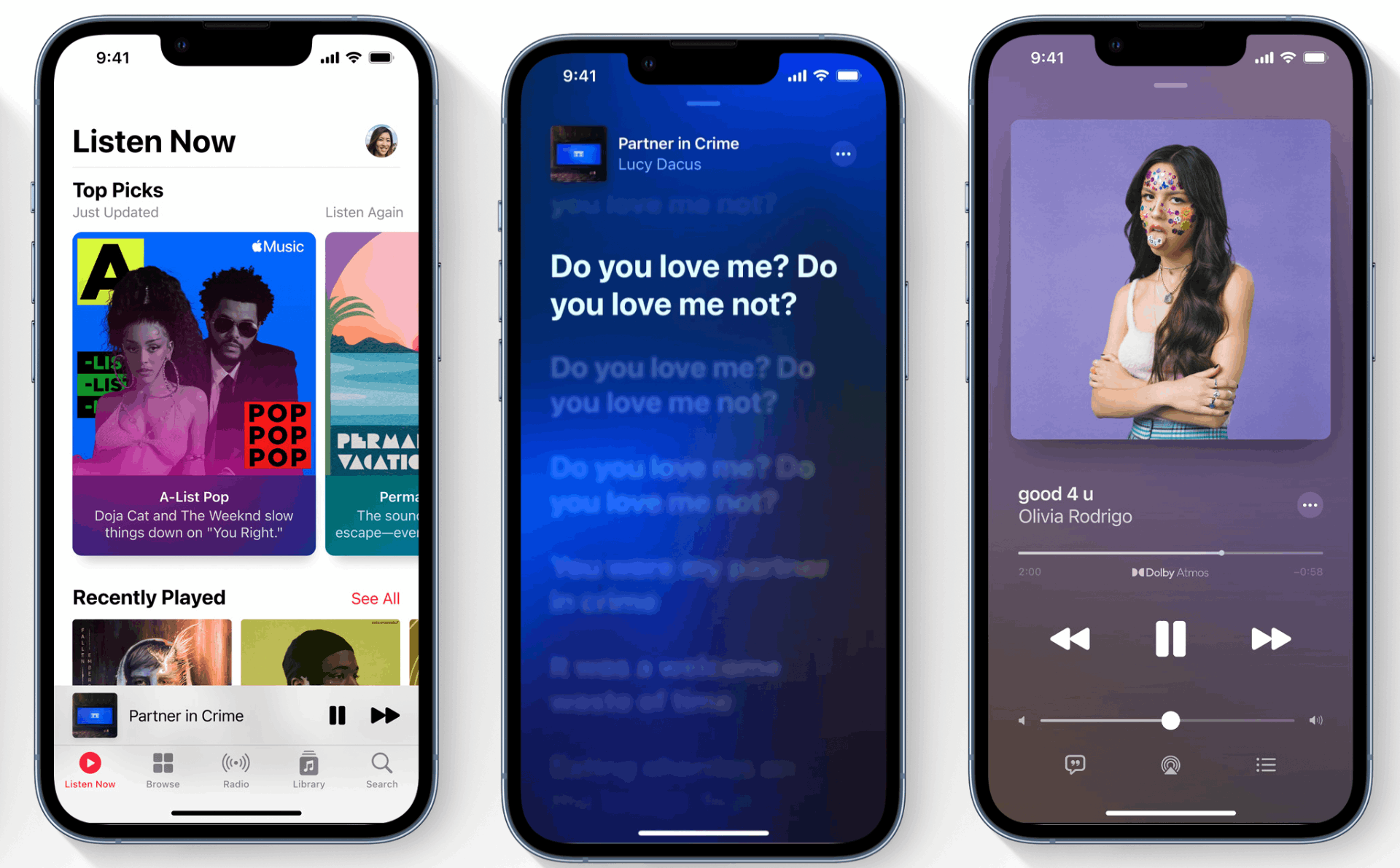 Apple Music has a large collection with over 75 million songs, music videos, and exclusives, and there isn't much I can't find on the platform. The app introduces me to new music and artists through recommendations, curated playlists, or its 24-hour digital radio stations.
Since 2015, Apple Music has been steadily developing and introducing new features that are both pleasant and important in such a highly competitive environment. Apple Music has Spatial Audio with support for Dolby Atmos and the option to listen to over 75 million songs in Lossless Audio last June 2021, among other notable changes.
Bitmoji
In a 2016 interview with E! News, Jennifer Aniston stated she enjoys a good personalized avatar and that Bitmoji lets her express herself creatively. She also revealed that she makes Bitmoji for her friends.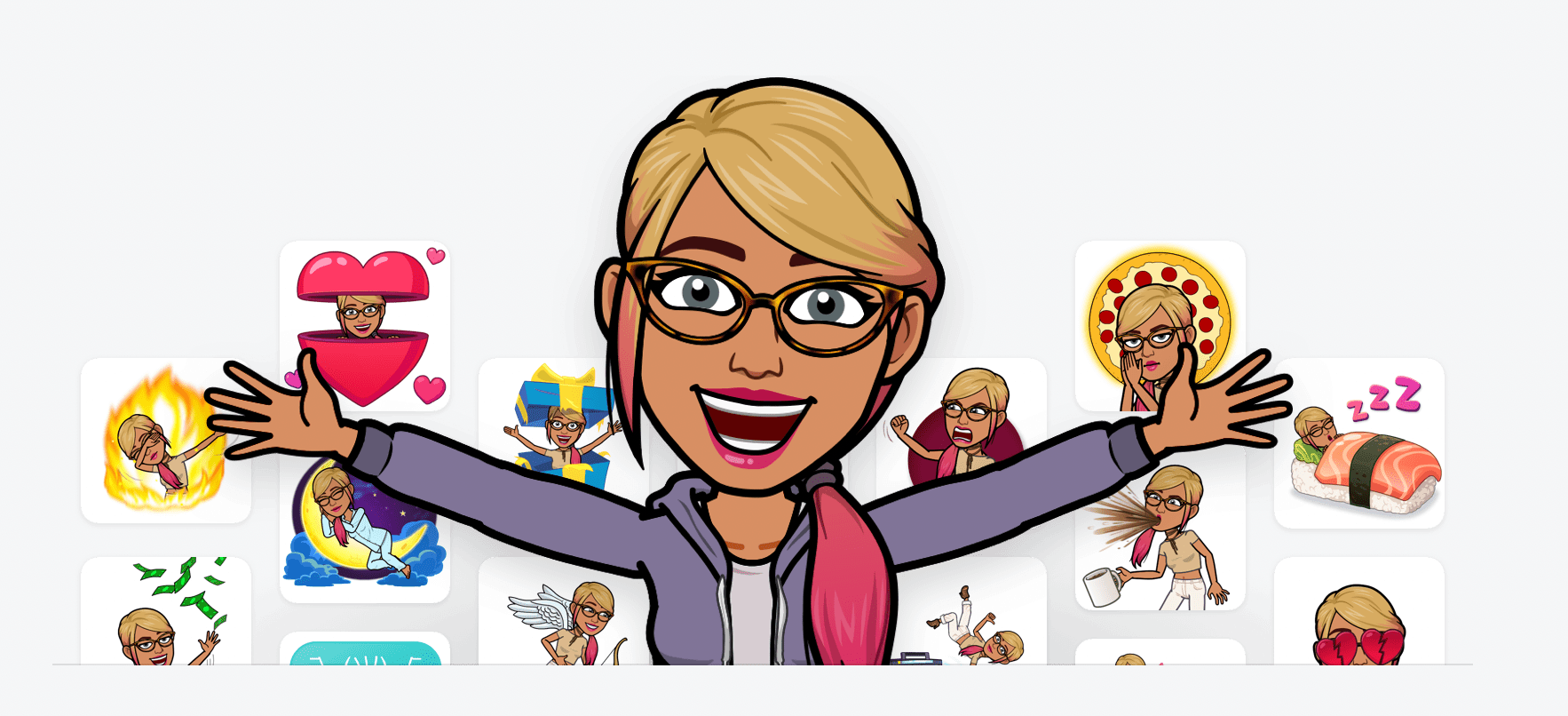 When I'm online, emojis open up a new realm of expression for me, but they're not quite personal. Fortunately, Bitmoji allows me to customize my characters to share highly realistic representations of myself with my friends and family without compromising any of the emoji's appeal.
It's a really easy service. I make an avatar of myself and use it in various GIFs, expressions, comics, and reactions. Then I can use my Bitmoji to express myself in a chat or via email when I'm communicating with someone.
Tiktok
TikTok is the newest social networking app to break all popularity records among teenagers and adults. Over the last year, the video-sharing app has exploded in popularity with celebrities as well.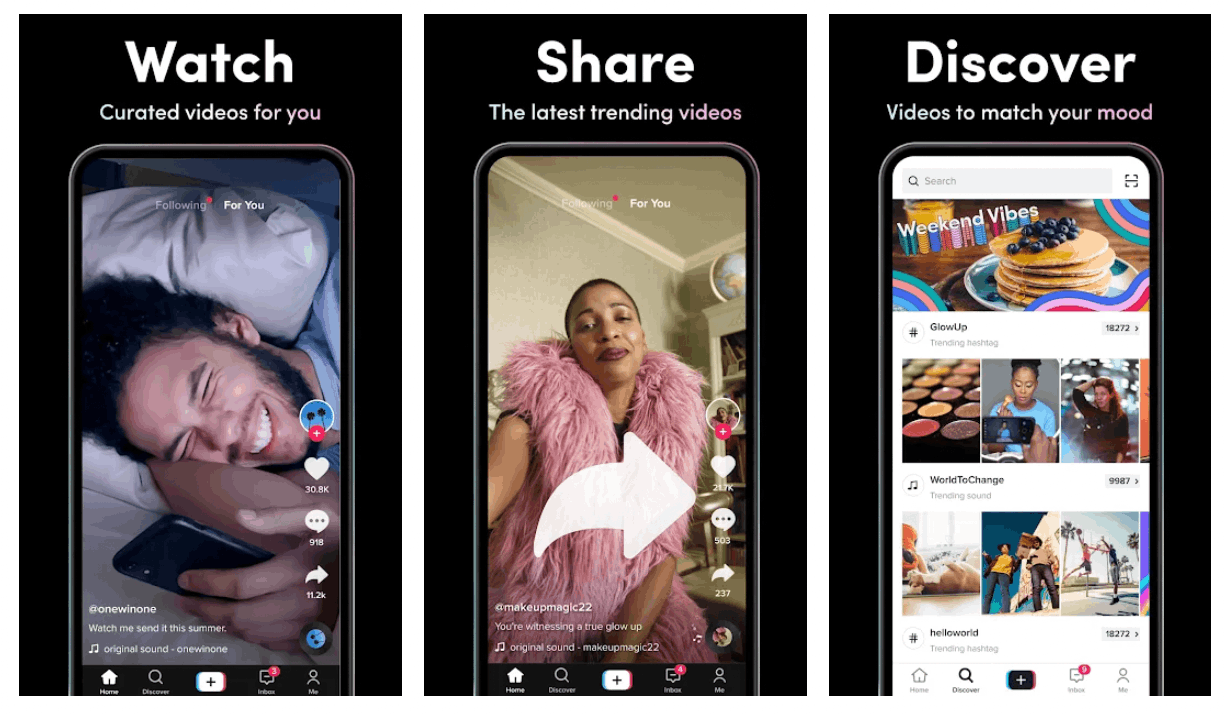 Many people became famous when their TikTok videos went viral. From Vanessa Hudgens to the Jonas Brothers to the Kardashians, celebrities post behind-the-scenes shots, candid dancing clips, family moments, and endearing pet videos.
TikTok was first introduced in 2017 and, after a merger with musical.ly in 2018, it became available to international users. I can share short videos ranging from 15 seconds to three minutes in various genres using the social networking platform. I enjoy lip-syncing to famous dialogues, celebrity dance challenges, thrilling new trends, amusing skits, and various other videos.
Twitter
Because it is both personal and instantaneous, Twitter has become one of the most popular social media sites. Celebrities use Twitter to engage with their fans on a more personal level. Justin Beiber is a well-known Twitter user whose regular posts give his followers a sense of connection.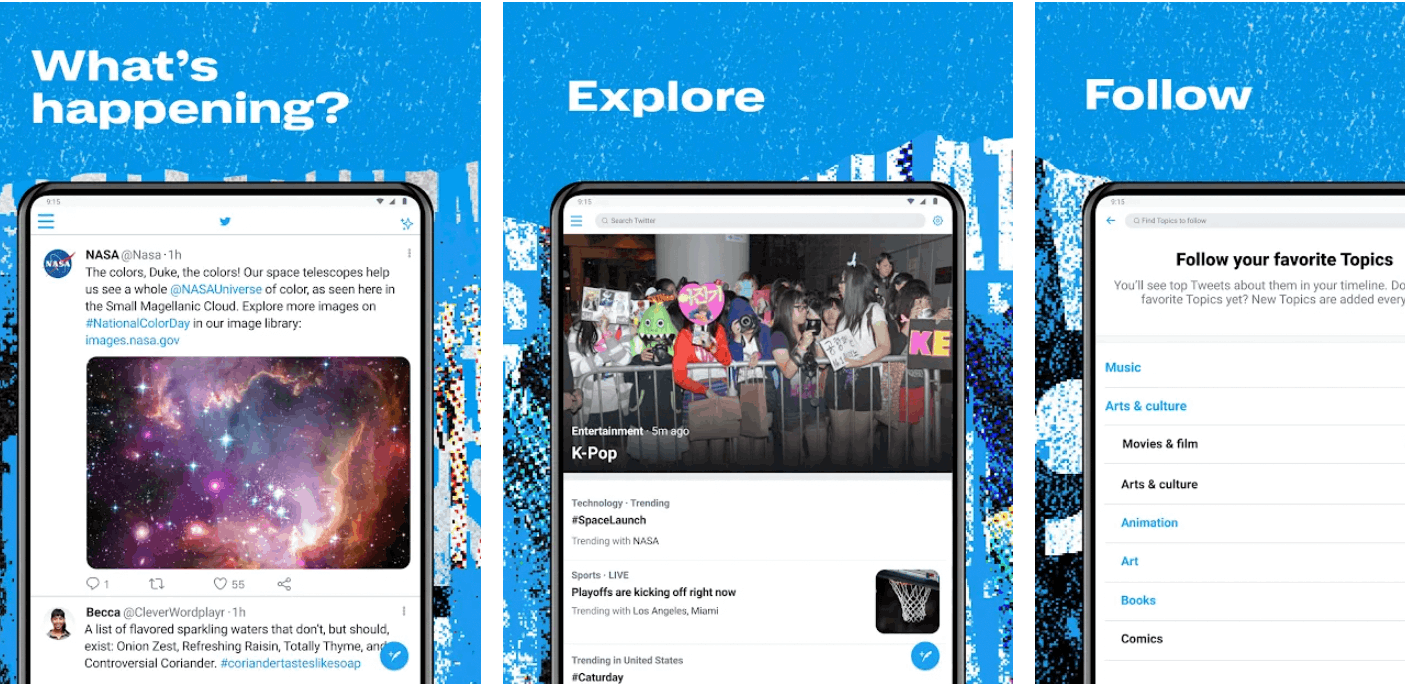 Compared to other celebrities, his account has fewer promotional tweets because his posts are usually random musings and the type of content that any regular Twitter user may post. On the other hand, many celebrities and users use Twitter's power for advertising and engaging and motivating others who follow them.
Twitter's main selling point is how easy it is to browse. Each microblog tweet has a character limit of 280 characters or less. I can keep track of hundreds of interesting Twitter accounts and read their content at a glance, which is great in today's modern attention-deficit world.
Instagram
Instagram's standing as the Internet's most influential or influencer-filled app hasn't changed with the times. The celebrities with the largest Instagram followings reveal a lot about the current condition of pop culture, whether they have the most fascinating feeds or simply the most devoted fandoms.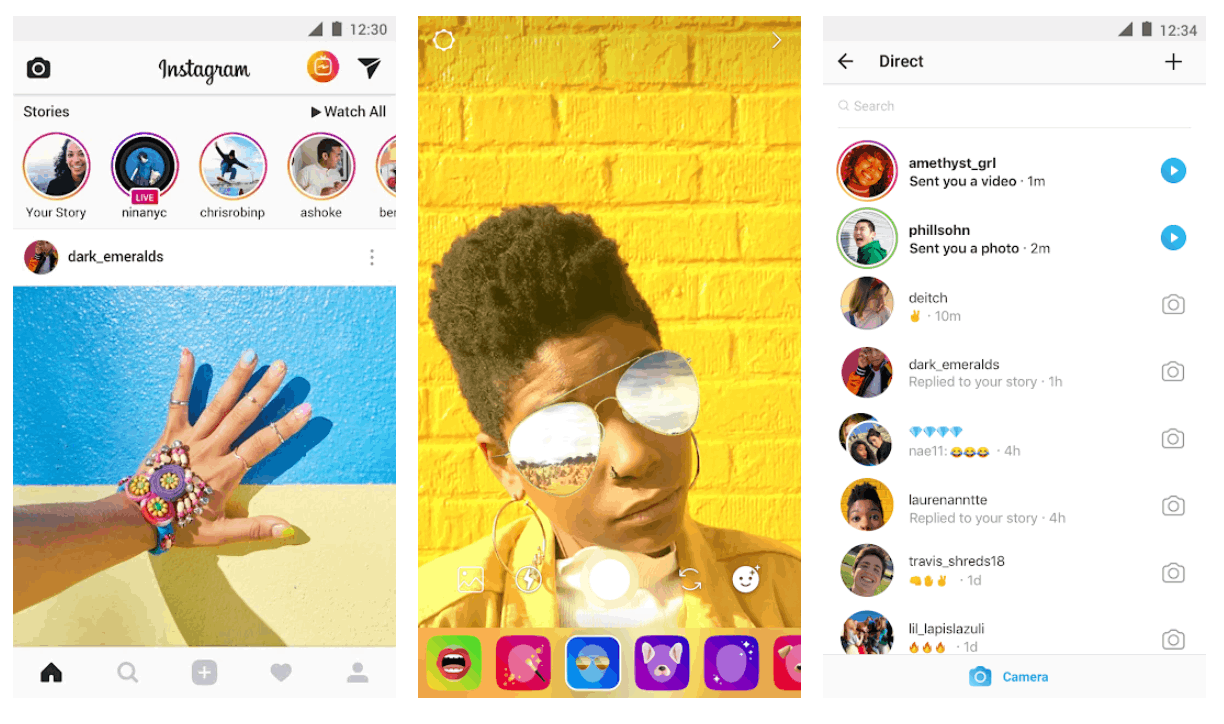 I enjoy getting a glimpse into the life of my favorite celebrities by following them on social media. Instagram includes several features that allow celebrities to promote their work, connect with their fans, and express their personality. There's plenty to look at, whether nice family photos or sultry beach 'grams.
After I take a picture, Instagram filters—of which there are many—can change my photo into something that looks like an old-fashioned Polaroid print. The app allows me to create personal profiles, but it can also be linked to existing social networking accounts like Facebook and Twitter, letting me share my photos across many platforms.
Snapchat
I enjoy Instagram, but I can't go past Snapchat when it comes to checking what my favorite celebrities are up to. A behind-the-scenes peek at the lives of the world's most famous people is intriguing and engaging. Snapchat is a social media platform where celebrities can upload selfies, amusing videos, and behind-the-scenes footage.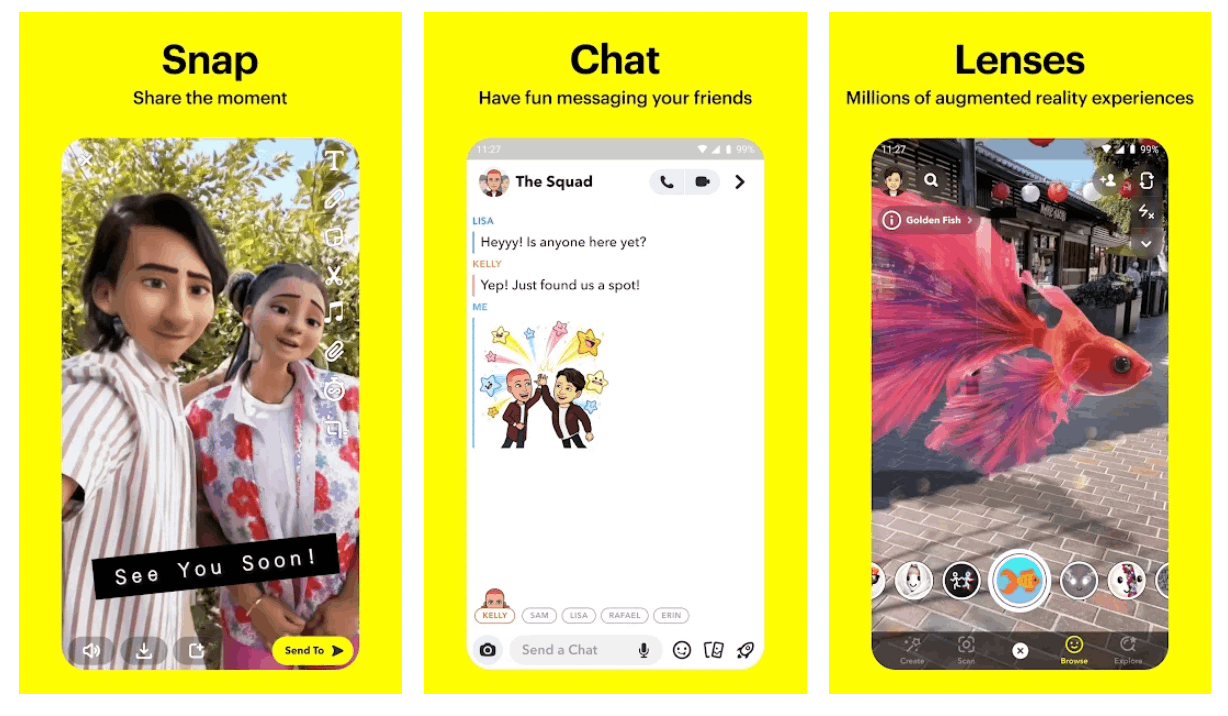 Any photo, video, or message—called a snap—I send is made available to the receiver for only a brief time before it becomes unavailable. The app's ephemeral or temporary nature was originally established to enable a more natural flow of engagement.
Snapchat was designed for private, one-on-one photo sharing, but I can now use it for various things, such as sending videos, chatting, generating caricature-like Bitmoji avatars, live video chatting, and broadcasting a chronological "story" to all of my followers. Snapchat even allows me to save media in a private space.
YouTube
When we think of YouTube stars, we usually think of vloggers who became popular because of their YouTube content. However, there is another kind of YouTube star: models, actors, musicians, professional chefs, etc., that employ YouTube as a medium to create and share work that they do in addition to their everyday work.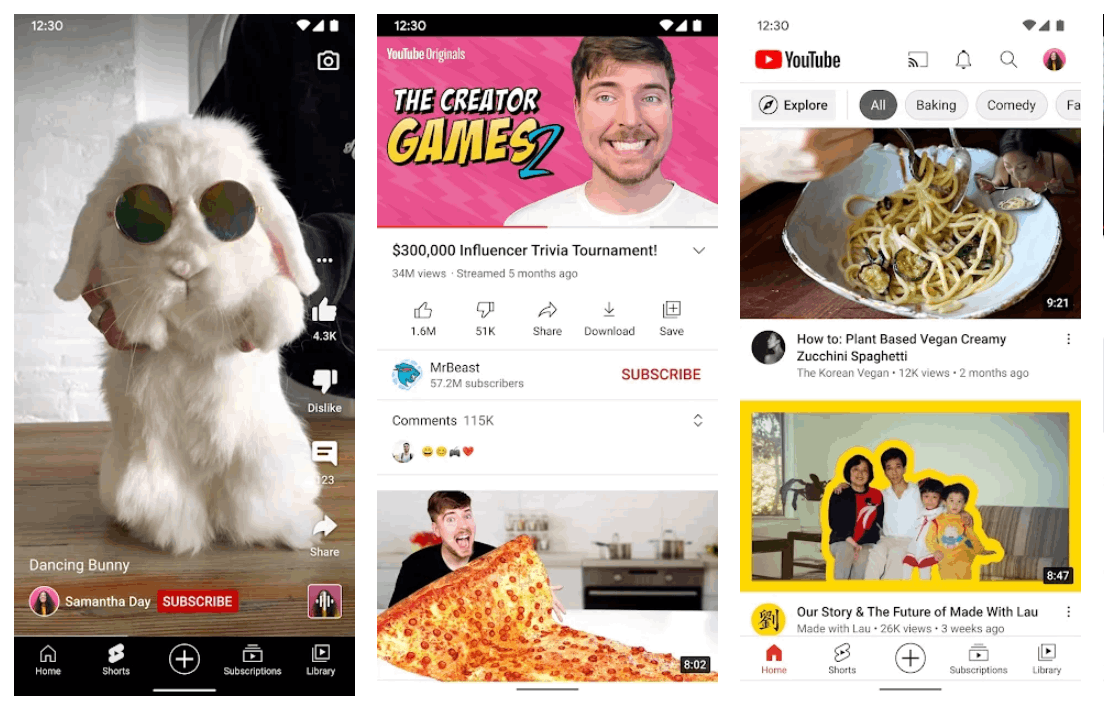 YouTube isn't simply a place to discover fame. It's also a chance for the world's largest celebrities to connect with their followers and audiences in new ways. It's a free video-sharing service that makes watching online videos simple for me. I can even make my own videos and post them to share with others.
The sheer volume of videos available on YouTube is one of the reasons it is so popular. There's always something interesting to see! YouTube has a wide variety of videos, including adorable pets, detailed tech reviews, quick fashion advice, helpful academic lessons, etc.
Headspace
We all need to take a break from our hectic schedules to unwind and clear our minds. And many individuals, including celebrities, are using an app called Headspace to accomplish exactly that. Jared Leto, Jessica Alba, and Ryan Seacrest are among Headspace's investors, and Emma Watson, Gwyneth Paltrow, and Zach Braff are fans.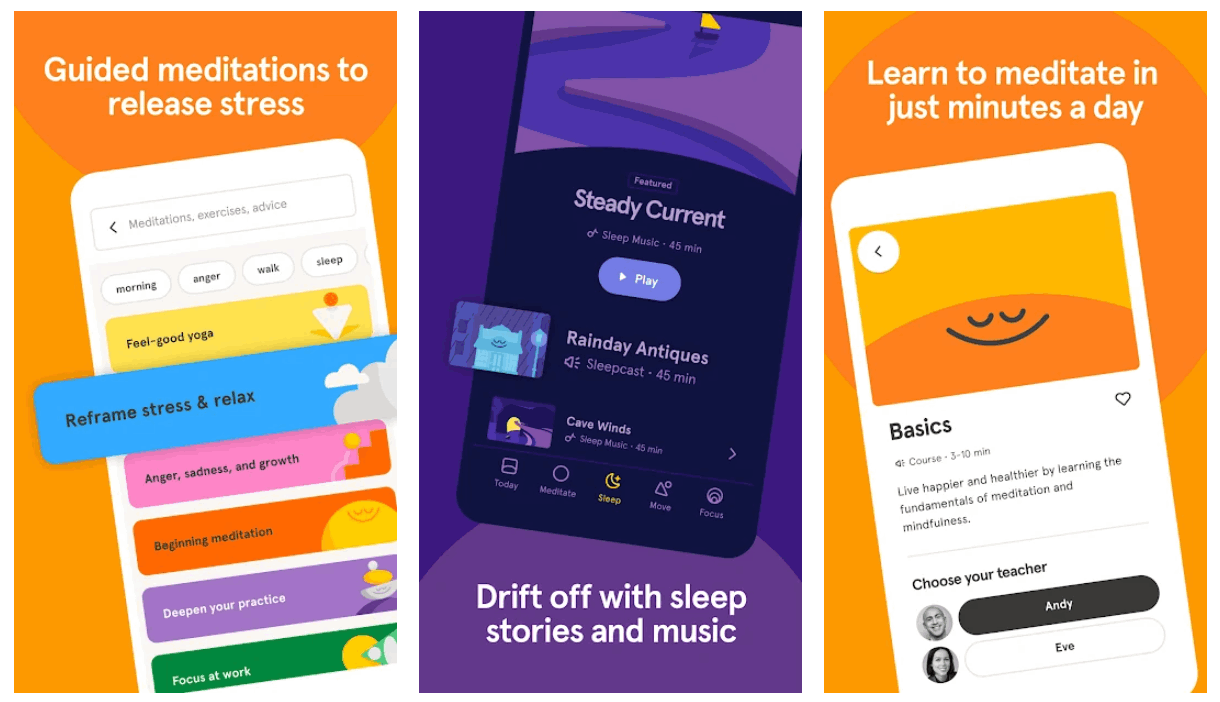 They claim that meditation is for everyone and that signing up for Headspace is like getting a mental gym membership. Headspace is an app that makes it easy to meditate.
It has been shown to lessen stress by 14% in just 10 days. It also allows me to unwind in minutes, boost my focus, and get the best night's sleep. It assists me in training my mind for a happier, healthier, and more pleasant lifestyle by using proven meditation and mindfulness methods.
Raya
It was difficult to get an invite to Raya after it launched. The app touts itself as a dating app for creatives, where exceptional qualities are not just desirable but also required. However, prominent media recognized it as a "secret celebrity dating app" or a "so-called Tinder for Illuminati."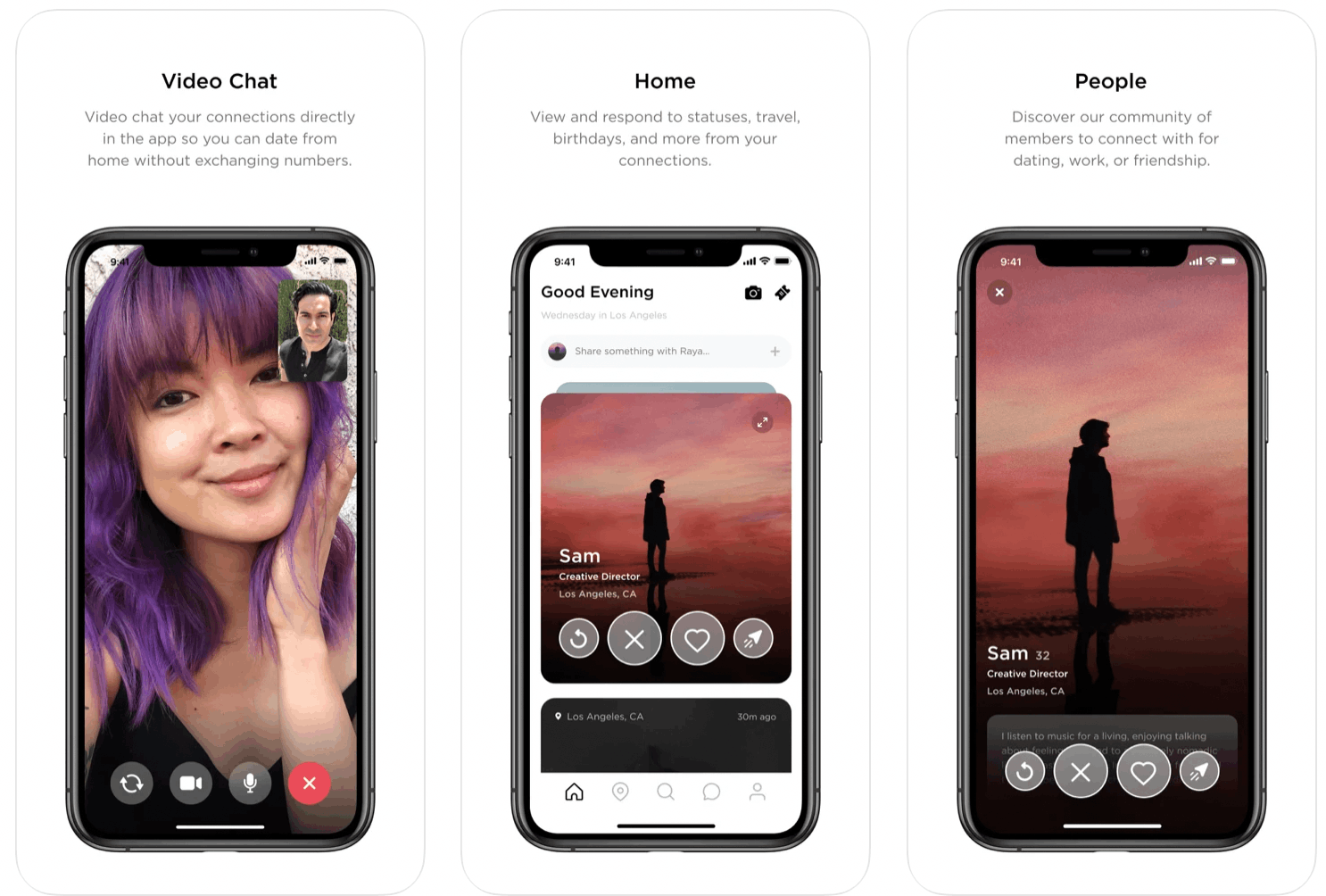 Although the app is easy to find in the Apple App Store, I need to meet a few requirements to join Raya, including having a cool and/or creative line of work, a sizable Instagram following (a minimum of 5,000 followers is required, but ideally you'll have 250,000+), and other Raya friends who can recommend me.
Admittance is contingent on the anonymous admittance committee determining that I possess that mysterious "something extra." It includes athletes, top-level executives, and other high-profile singles, in addition to stars.
Perfect365
The Kardashian-Jenner family, according to Seventeen, uses the Perfect365 app to take selfies. Kim Kardashian was the first to use the app, and she persuaded the rest of her family to follow suit.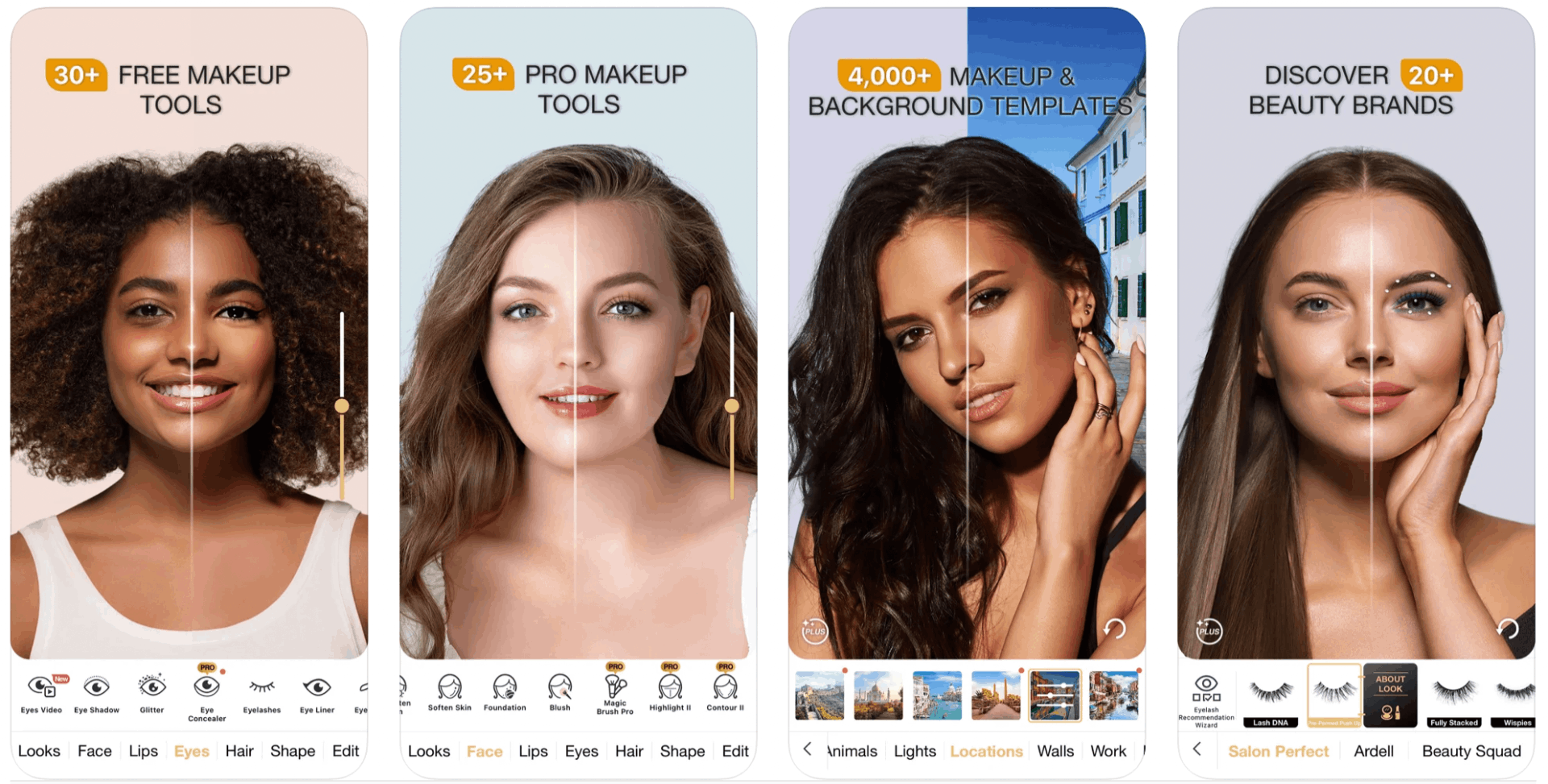 The Perfect365 app combines photo editing with makeover software, allowing me to experiment with various makeup and hair looks and modify my photos by whitening teeth, removing blemishes and dark circles, brightening skin, slimming faces, reshaping noses, and more.
There are hundreds of photo and video filters to choose from to make my selfies stand out! I can also post my photos via social media, instant messaging, or email and create polls asking others to evaluate my appearance.
Conclusion
Whether you are a celebrity or an average joe, everyone nowadays owns a smartphone. We all enjoy installing applications on our phones and having fun with them.
Many celebrities are also glued to their phones, playing their favorite games, updating their social media accounts, and finding dates.