From fake Instagram accounts promising outrageous Cash App gifts and Cash to YouTube videos promoting easy Cash App money, there are a number of scams targeting Cash App users throughout the country. One such scam that is common today and catching many Cash App users by surprise is the Cash App payment generator.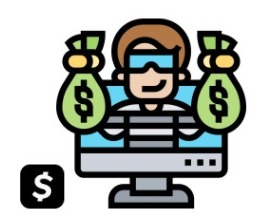 If you've heard about or simply want to know what it is and whether it's real or not since you have a Cash App account then you've definitely come to the right place.
In this post, I'll be sharing with you details about this so-called Cash App payment generator. In particular, I'll be sharing with you details that I hope will help you stay away from it.
---
Cash App Scams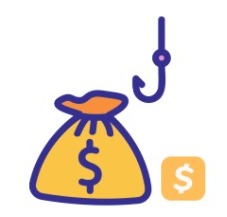 When it comes to peer-to-peer payment service providers, it's safe to say that Cash App has a significant stepahead of the competition. Since its introduction, Square Inc.'s Cash App has managed to attract a number of eyes who've ultimately turned into regular users who constantly use their services on a daily basis.
With an increase in the number of users using Cash App accounts to keep, send and receive money online on a daily basis or simply put on a regular basis, fraudsters are constantly looking for ways that they can be able to get their hands on this money as well. Thanks to social media, more so Instagram and YouTube, these fraudsters have been able to not only reach but target a number of Cash App users throughout the country through a number of scams with the intent of stealing their Cash App money.
Popular Cash App scams that a number of these fraudsters run involve the promise of free money or fake giveaways. This scam usually involves Cash App users sharing personal information about their Cash App accounts in order to get or receive the free money or fake giveaway. Once this information is shared, they use it to gain access to unsuspecting Cash App users' accounts and proceed to steal money from them.   
---
The New Scam: Cash App Payment Generator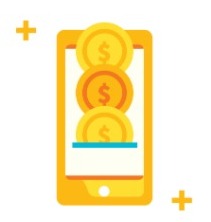 Despite being very effective over the past couple of months or even years for that matter with their scams, more and more Cash App users became aware of their tricks and as such, the need for something new or something different. It is with this that fraudsters are embracing Cash App payment generators.
In case you are wondering what it is, simply think of it as money flipping. For this particular scam, Cash App users are told that they can earn money on a daily basis regardless of the amount in their Cash App account.
Let's say you have $500 in your Cash App account, the promise is that you'll be to double or even triple it to $1,000 or $1,500 using the Cash App payment generator. For this to happen, however, you'll need to install a mobile application usually provided by the scammers. As you can tell already this just doesn't feel right.
In the event that you fall for this trick, you end up installing the mobile application given to you, you'll be helping the scammer make money from the application that you've just installed on your mobile phone. 
---
Conclusion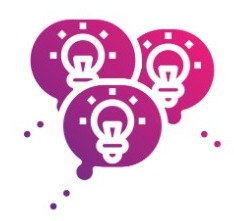 Cash App payment generators are not real, think of it as another popular scam being pushed by fraudsters with the intent of profiting in the long run. In other words, it's a campaign launched by fraudsters to steal money from your Cash App account. With this in mind, we suggest strongly that you avoid it by all means. Better yet, you can take to the socials to enlighten other users about it and why they should avoid it. You can as well contact Cash App support and inform them about it and get to see what actions they'll put in place to protect their users.