You might have experienced wanting to start working out, but you don't have time to head to the gym or don't want to pay for a gym membership subscription.
With Freeletics Training Coach, you can achieve your fitness goals right in the comfort of your home. With its advanced features and the use of AI technology, you can do your workout whenever and wherever.
Read on and discover the app's great features, how to download and use it, as well as the cost and some tips. Check out whether this app is your next digital personal fitness app!
Freeletics: Achieve Fitness With An AI Coach
Getting Started with the App
Selecting Your Training Journey
The Coach Tab
The Freeletics Premium Subscription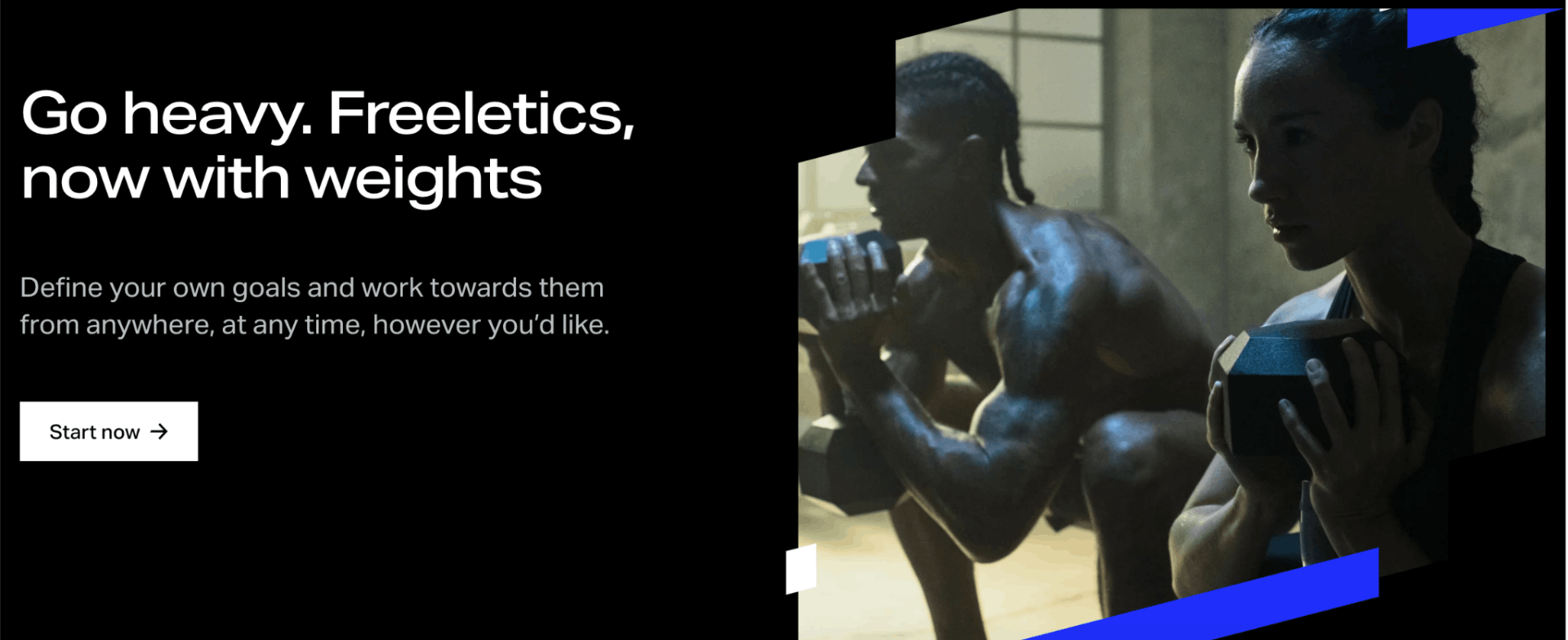 Freeletics: Achieve Fitness With An AI Coach
Freeletics Training Coach is an app that puts a premium on freedom and flexibility. You can say goodbye to excuses such as lack of equipment, time, money, and skill because this app surely has a workout that everyone – old, young, fit, inactive, professional, newbie – can enjoy.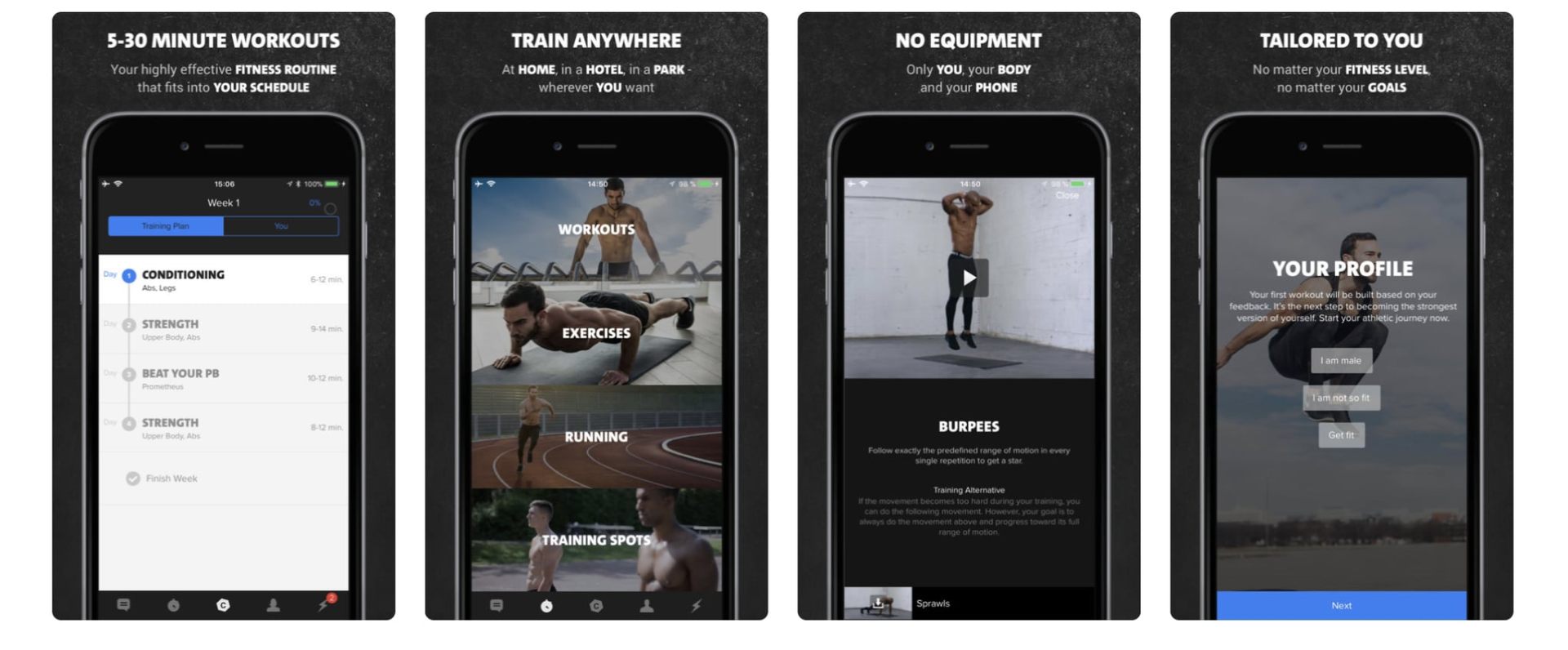 With its advanced digital personal trainer who provides feedback, recommendations, coupled with effective HIIT workouts, you can achieve your fitness goals while enjoying your workout. The app focuses on body strength and provides exercises for self-development through combining HIIT exercise, motivation, knowledge, and mindfulness.
The app is available to download for free on Google Play Store. With over 10 million downloads and an impressive 4.4-star rating on Google Play Store, the app quickly gets its spot as the best digital training fitness app in the market.
The app's free version has 20 audio sessions, 25 exercises, 20 HIIT workouts, workout spots, and a community for fitness-loving people you can interact with. While the free version currently does not unlock the full features of the AI coach, it is nonetheless still a great workout app.
Main Features Of The App
The app boasts key features such as advanced artificial intelligence technology and a team of sports scientists, which form a personalized training plan for you.
It also allows you to adjust your workout according to your day – whether you have 15 minutes or an hour, or you would prefer to train quietly and want to avoid certain exercises, the app will provide you with the right workout for your needs.
Moreover, the workouts in the app are designed to accommodate any workout environment: full gym, home equipment, or no equipment.
Getting Started With The App
Upon downloading the app, you will have to answer a set of questions that the AI Coach uses to design the most effective training program for you.

You will be asked to select whether you are a male or a female, then choose three goals between the following: increase endurance; relieve stress; improve fitness; gain strength; lose weight; eat better, and improve mental strength.
Your fitness level will also be assessed, which you will indicate using a scale that says "not fit at all" at the far left and "really fit" at the far right. To know where you stand on the scale, situations which describe fitness and strength appear.
Then, you will be asked to select an option on how you would like to train in order of your preference between body weight (no equipment), running (no equipment), dumbbells (any weight), barbell (bench, rack, plates), and a kettlebell (any weight).
Personal Details
Finally, you'll be asked to provide personal details such as your birthdate, weight (either in pounds or kilograms), and height (either in centimeters or feet).
You will also be asked to link any one of your accounts or emails to complete the registration and creation of your account.
Selecting Your Training Journey
Once you've set up your account, your AI Coach recommends training journeys that you can choose from. Examples of training journeys would be HIIT and Run Weight Loss, Calorie Burn, and Balanced Fat Burn.

Every training journey provides you with the number of sessions and estimated number of weeks it takes to complete and the types of workouts in each training journey.
After selecting a training journey, the app will provide you with more detailed information on what to expect for the duration of your training program. Note that this recommendation is automatically recommended based on the details and information you fed the app during your registration.
The target results, weekly breakdown, and even the recommended number of minutes per session and number of sessions per week are included before you proceed with your workout.
The Training Schedule
It is essential that you stick with your training schedule and fully commit to your journey to fitness. The app asks you of your preferred training days for the week (minimum of two and maximum of five), as well as the equipment available to you.
Another great feature of the app is that you can customize and personalize your workout by choosing which exercise to exclude. You can select this after you've selected your training days and equipment.
The Coach Tab
The Coach tab is pretty easy to spot as it's the center icon on the bottom of your screen. If it happens to be one of the days when you indicated you'd be working out, the app shows you a personalized training session according to your training journey.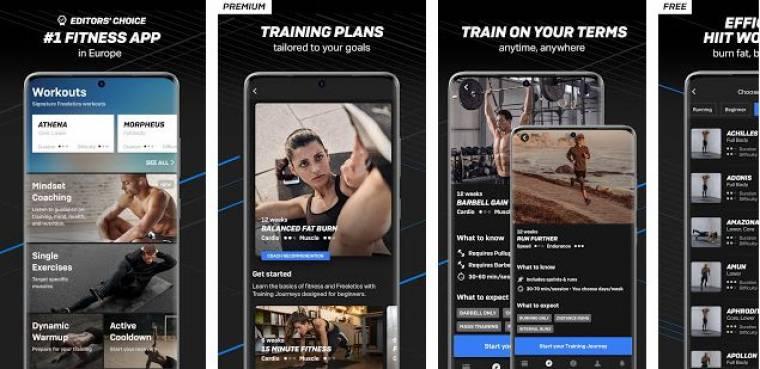 When you click on the personalized session, you'll be directed to a breakdown of the workout. Click on the first item on the breakdown to start your session. The great thing about this app is that it shows instructional videos on how to perform the exercises.
There is also a summary of the entire workout and a visualization of the focus of the workout. The visual highlights the parts of your body or muscles that will be working for that particular session.
Click on the Start button, and you will be directed to the workout. During the workout, there are instructional videos that play as you go along so that you are guided on your pace. There is also a timer to help you improve the pace of the workout.
Adapting The Session
Like a real personal coach, you can tell your AI coach to adapt your workout for specific situations. Before you start the workout, you'll see an Adapt Session button on the bottom of the screen. Press on that and choose among the choices presented.
Listed as choices are "I can't do a run," "I don't have space," "I want to exclude certain body areas," "I want to change the difficulty," and "I don't have much time."
These features are helpful and beneficial, especially when you have personal conditions that other exercise apps cannot consider.
The Freeletics Premium Subscription
Freeletics also offers premium plans which users can subscribe to for a price. It comes in two package plans: Training + Nutrition or Training only. You can avail of a 14-day trial period to check out and try whether the premium plan works for you.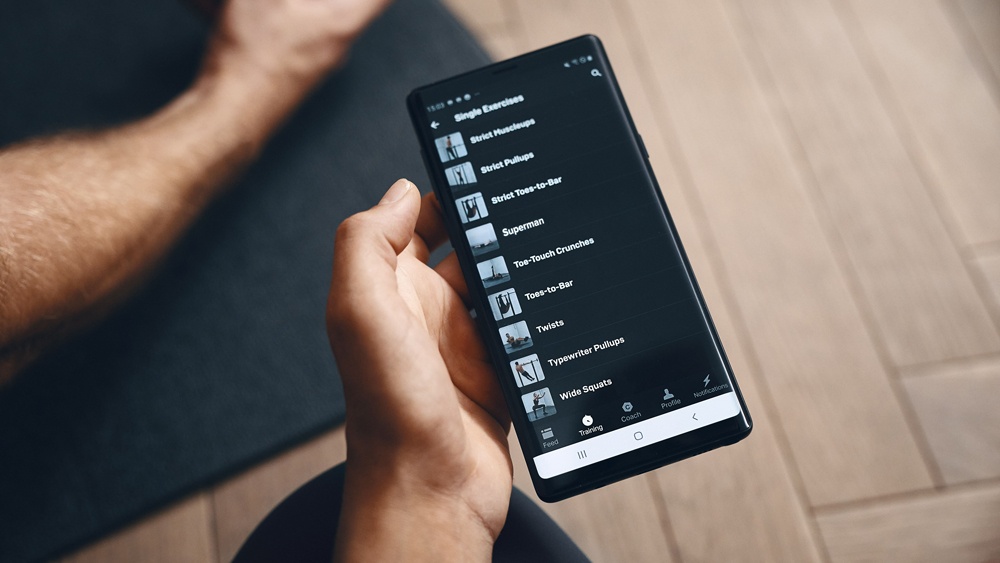 The premium subscription features guidance from a highly advanced AI coach, which draws recommendations from algorithms backed by a team of sports scientists and access to more than 300 targeted exercises and instructional videos.
The premium subscription also allows you to track your sprint and running statistics and easily track your training achievements.
You will also gain access to the app's wide library of over 60 audio sessions, which provide you with research-based tips on achieving your training, health, mindset, and nutrition goals. Moreover, the app works seamlessly with Spotify – so you no longer have to switch between apps to listen to your favorite workout music.
Pricing Of The App
The app offers eight auto-renewing subscriptions: Training Only, Training + Nutrition, and Body + Mind. The first two can be availed with three, six, or 12-month plans, while the Body + Mind only offers a three or 12-month subscription.
The three-month Training and Nutrition package costs $4.04 weekly, while the Training only costs $2.69 weekly. The six-month plan costs $3.46 a week for the Training + Nutrition Bundle, while the Training Only costs $2.31 weekly.
You get the best price (a 40% discount!) when you subscribe to the annual plan, where the Training + Nutrition Bunde costs only $2.31 weekly, and the Training only costs $1.54 weekly.
Conclusion
Working out and achieving holistic fitness is now made easier with sophisticated and advanced technologies such as these. Through these apps, users can utilize technology to reach their lifelong goals and achieve a healthier life and bring positive change to their health for the better.
The Freeletics Training in Coach App makes working out and achieving a healthier life much more affordable and accessible to people who can now use their phone as their personal trainer. All you need now is commitment, discipline, and dedication to reach your fitness goals!