Social media algorithms enable users to find and stay in their bubble, where everything suits what they like. But having a highly curated feed may limit your views of the world. When I heard about GETTR, the pro-Trump social network, I tried it out to develop a balanced view of politics.
GETTR functions like any other social media network, most specifically like Twitter. With its controversial nature, GETTR attracted over half a million registrations within hours of its launch.
GETTR describes itself as a non-bias social network for individuals all over the world. If you're ready to step outside your bubble for a while, let's explore the GETTR app.
How GETTR Began
Install The GETTR App On Your Device
Creating Your GETTR Profile
What Would Be Your First Message On GETTR?
Be A Part Of The GETTR Community
Choosing Your Connections On GETTR
Keeping Your Data On GETTR Secure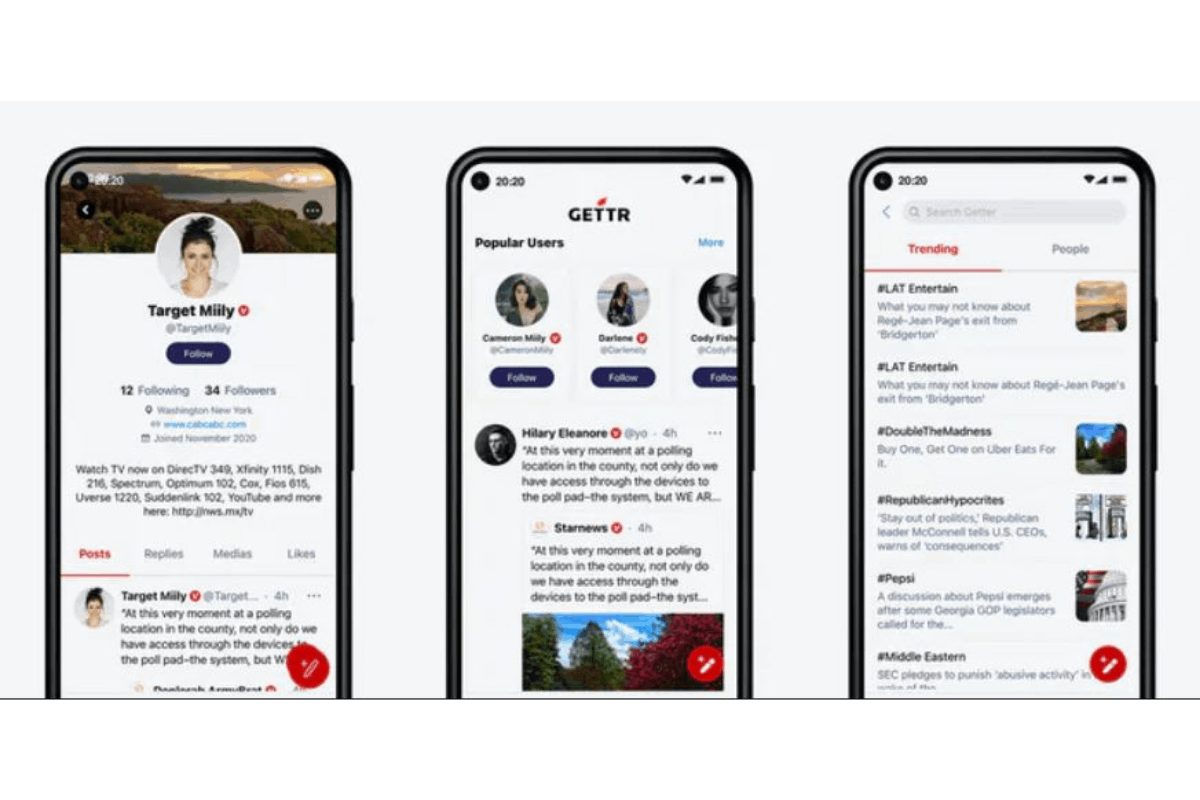 How GETTR Began
GETTR's history could be traced to the January 6, 2021, United States Capitol attack. It was the time when social media platforms banned former US President Donald Trump from using Facebook, Twitter, and Instagram.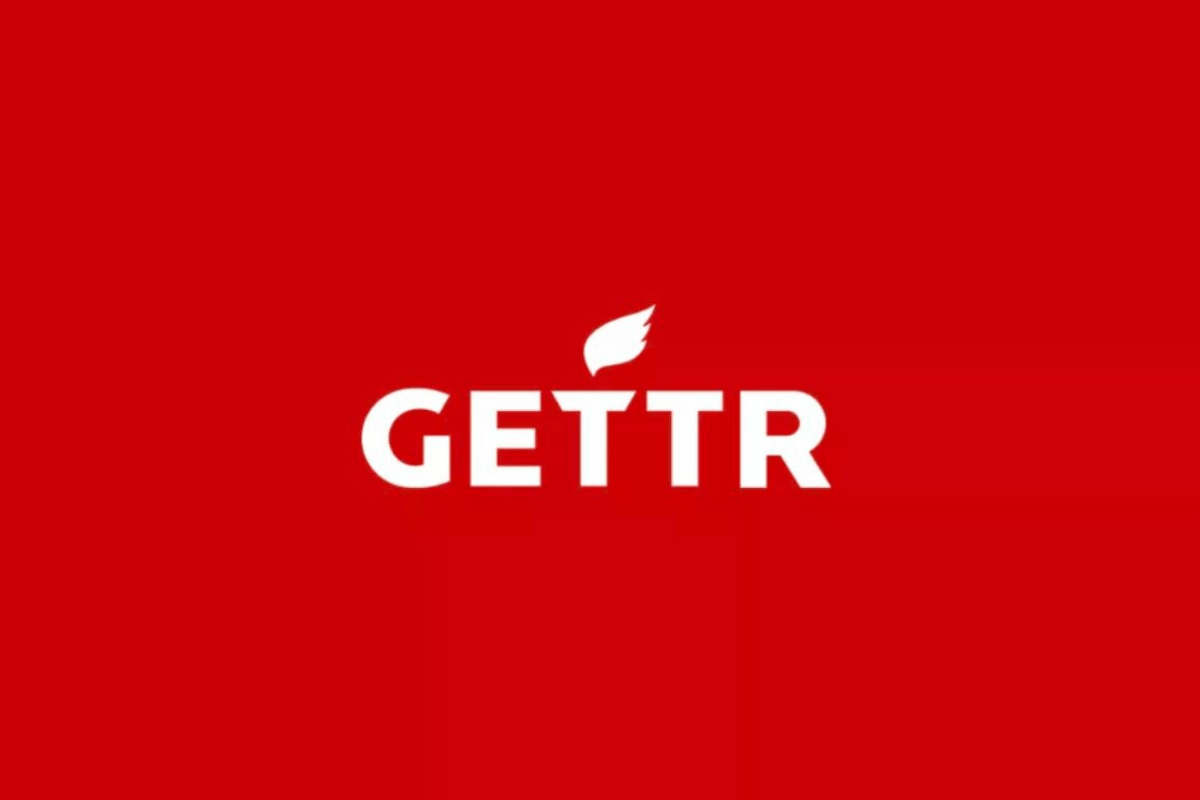 I came across reports saying that Trump's supporters did not like what happened. In June 2021, Jason Miller, Trump's former senior advisor and spokesman, left Trump's team and set up his own tech startup. And on July 1, 2021, the beta version of GETTR was launched.
GETTR is developed by Chainnov Inc., wherein Miller is the CEO and former Trump campaign spokesman Tim Murtaugh works as a media affairs consultant.
The company is supported by a group of international investors, according to Miller. He confirmed The Daily Beast's report that GETTR was a rehauled version of Guo's Chinese internet app, Getome.
Key Features Of GETTR
In a mission statement, GETTR is billed as a social network that is fighting to cancel culture, promoting common sense, defending free speech, challenging social media monopolies, and creating a true marketplace of ideas.
My first impression of GETTR is it looks like Twitter. On GETTR, there is also a requirement for the length of one's message. It also has features that allow users to interact with one another.
Note that the app is rated "M" for "mature" in app stores. This means that only users who are 17 years of age and older can use the platform. Miller said that they might add features that will process tipping, live streaming, and political donations.
Install The GETTR App On Your Device
If you're ready to expand your viewpoint and join enriching conversations, you can install the GETTR app on your iPhone or Android device.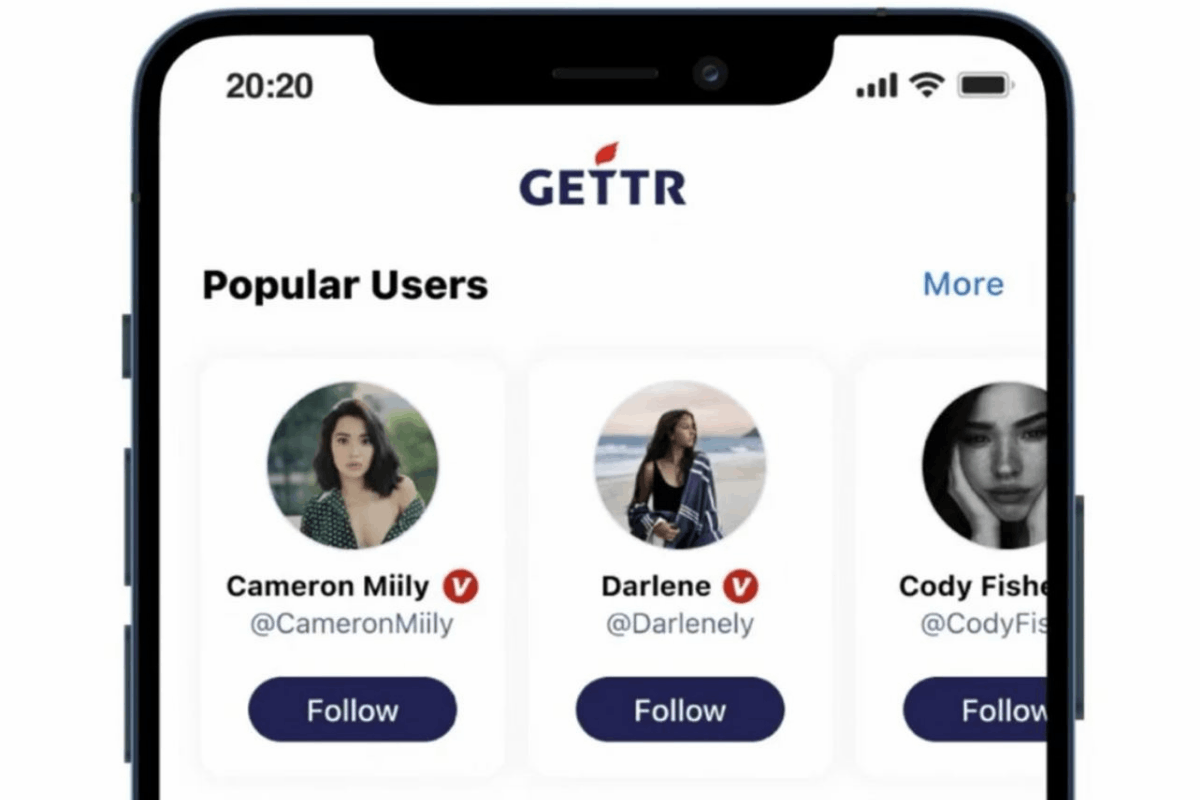 For Android users like myself, all you have to do is open Google Play Store. Search for GETTR, which comes from GETTR USA, Inc. When you see the app, open it and then tap on Install.
If you are an iPhone user, look for GETTR – A Marketplace of Ideas on the App Store. Once it appears on the results, click on it and then choose the Get button.
To ensure that GETTR will run smoothly on your device, choose an Android phone with version 5.0 and up. For iPhone, iPod Touch, and iPad, you need the iOS 11.0 or later. As for Mac, you must have macOS 11.0 or later and a Mac with an Apple M1 chip.
Language Setting
Once you have downloaded the GETTR app, you can already change the language setting. To do so, go to Account and then select Settings. Tap Languages and then choose your preferred language from the list.
The languages available are English, French, Japanese, Korean, Simplified Chinese, Spanish, and Traditional Chinese.
Creating Your GETTR Profile
I appreciate how straightforward and easy to navigate GETTR's interface is. I was able to create my profile in minutes.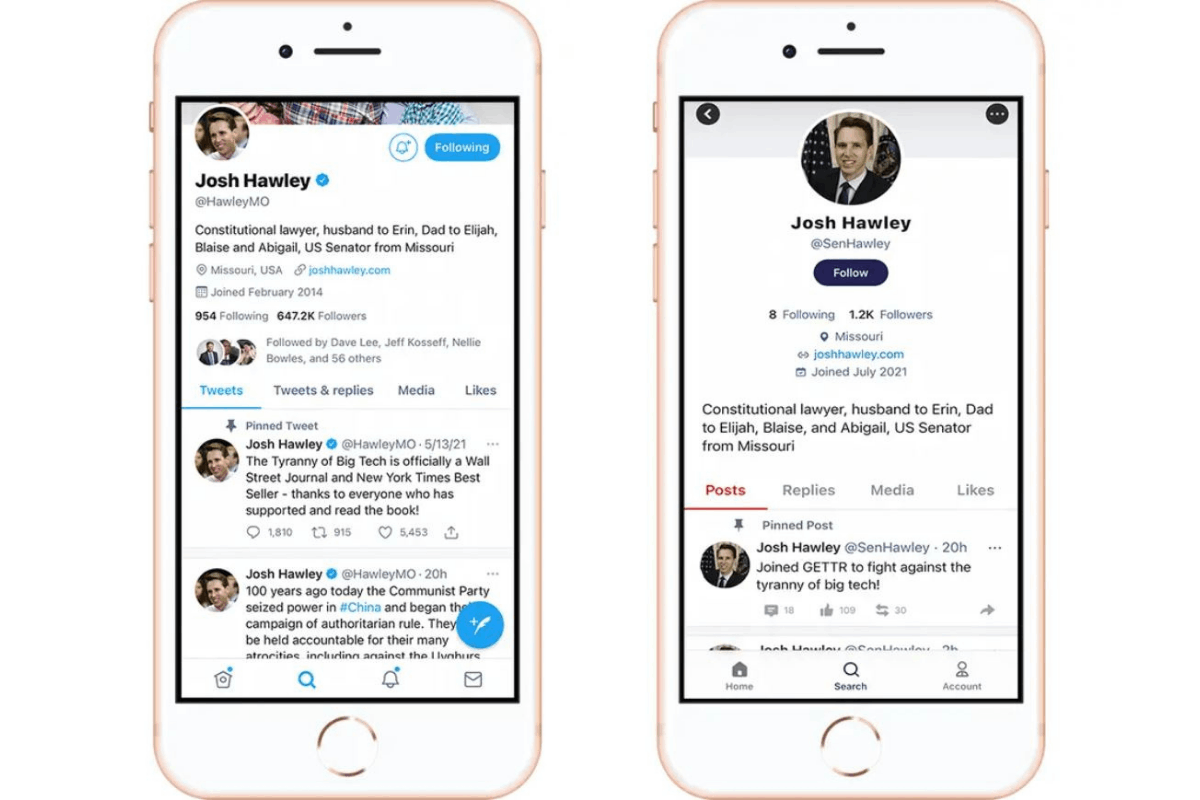 To create your own profile, log into your GETTR account or open your GETTR App. When you are on your Account, tap Edit Profile. Tap into any of the fields to make your changes, and then hit Save.
Note that your profile photo must be at least 20×20 pixels to upload, while the ideal dimensions are 400×400 pixels. If you'd like to change a profile photo or a header photo, tap the camera icon and choose Upload Photo or Remove.
Meanwhile, the recommended dimensions for the header photo are 1500×500 pixels. For your Bio, enter lines with a maximum of 160 characters.
What To Expect On GETTR
When you explore GETTR, you'll basically find news on politics, messages from GETTR users, and a menu on the left.
According to GETTR's terms of service, it allows but does not commit the platform to delete posts that are offensive, obscene, lewd, lascivious, filthy, pornographic, violent, harassing, threatening, abusive, illegal, or otherwise objectionable or inappropriate.
What Would Be Your First Message On GETTR?
I find it easy to post a status, a message, a photo, a GIF, or a video on GETTR.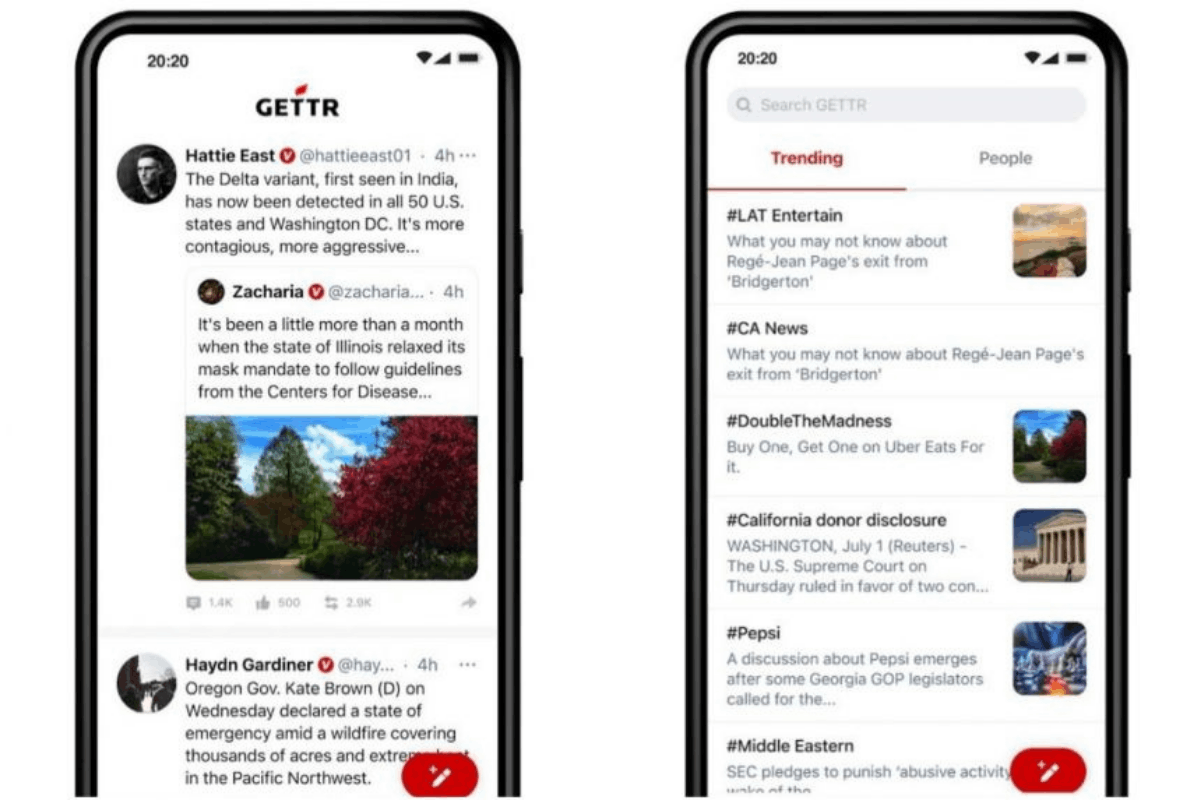 You can write a post in the compose box. The maximum number of characters is 777.
Meanwhile, I can share up to six photos. I can also include a video or a GIF in the post I am writing.
Sharing Your Post
Whenever I stumble on a post that I like or agree to, I share it on my feed. To share a post, go to the post and then hit the Share button.
You can also choose how you would like to share the post. Just follow the instructions for the share option you prefer.
Be A Part Of The GETTR Community
The GETTR app is highly interactive. You have the freedom to react to the contents shared by other GETTR accounts.
When I come across a post that resonates with my beliefs, I tap the heart-shaped icon below the post. It changes from white to red when a post is liked.
If you think you made the mistake of liking a post, you can tap the heart-shaped icon again. It will automatically turn back to white.
Replying to a post is also easy. Just choose the post you're interested in and then tap Reply below it. Enter your message in the Replying to field and click on Reply.
The Search Feature
When I need to find specific people and hashtags, I use the search bar. Search a username by entering @ or a hashtag #.
The search results will be displayed in the top tab. You can check out other search tabs for related content.
Choosing Your Connections On GETTR
I can customize the set of connections I have on GETTR. While being open to different ideas is healthy, I believe that setting boundaries online means honoring your standards.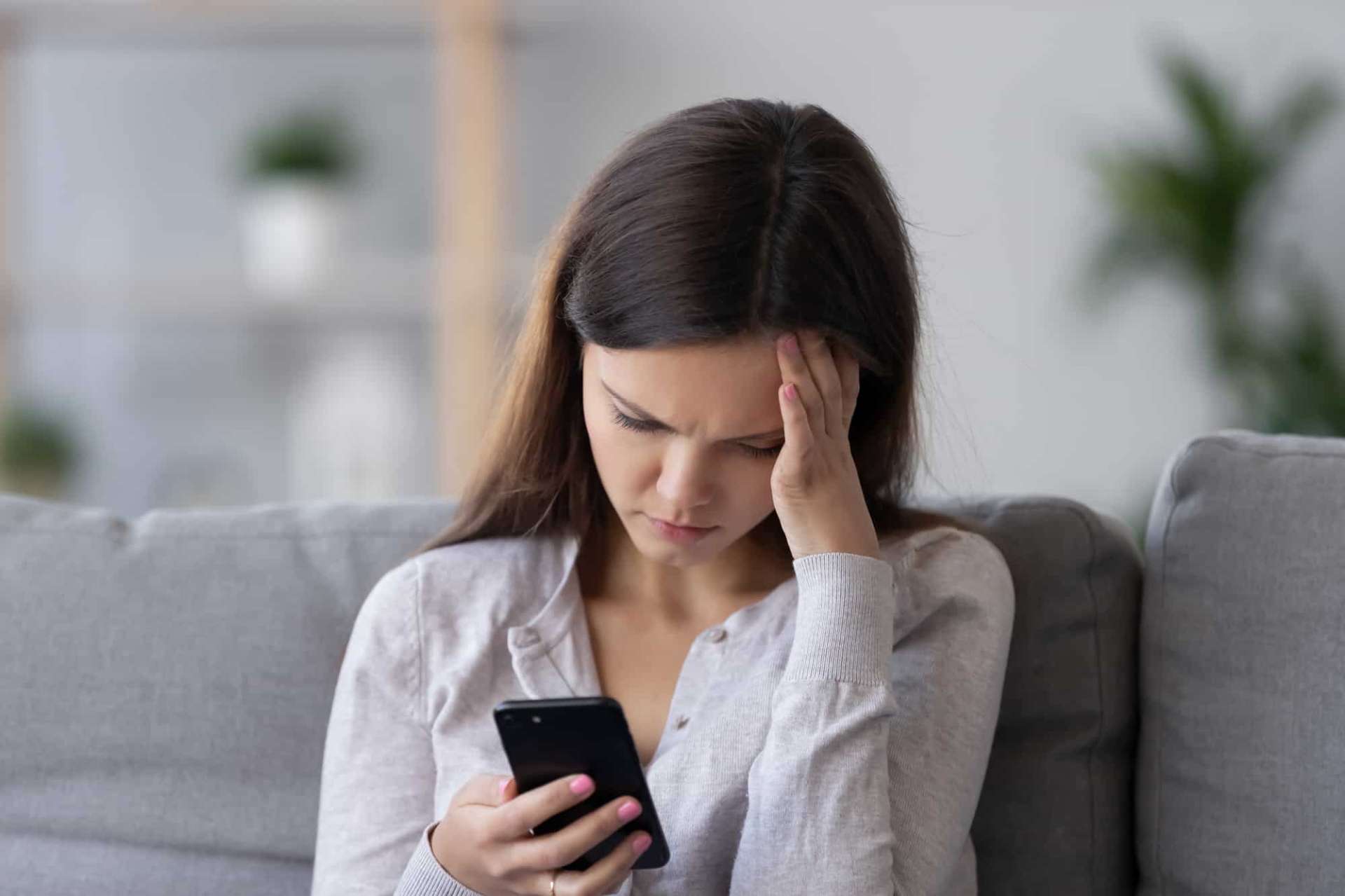 When there is an account I want to follow on GETTR, I tap Follow on the account's profile page. To unfollow one, I choose Unfollow on the account's profile page.
Sometimes, unfollowing is not enough because some troubling accounts find a way to contact you again. Blocking an account is possible on GETTR. It means the other account won't be able to engage with you through direct messages, replies, follows or likes.
To block an account, head to the account profile page or one of its posts and tap "…" located at the top right corner. Then, choose Block and follow the rest of the instructions. To unblock an account, go to Settings, choose Privacy, and tap Unblock.
Muting An Account On GETTR
If you do not want to completely block or unfollow another account that bothers you on GETTR, you can choose to mute them. Muting them means you want to take a break from the types of content they share.
To mute a user, head to the account profile page or one of its posts. Tap "…" located at the top right corner. Choose Mute and follow the steps shown in the GETTR.
To unmute an account, go to Settings, select Privacy, and then tap Unmute.
Keeping Your Data On GETTR Secure
Because of GETTR's nature, two of my initial concerns are the privacy of my information and data security as I express my views on the platform.
GETTR's privacy policy states that they collect data from users, such as identifying information. This covers the name, e-mail address, mailing address, and one's photograph. Correspondence and search queries are also recorded.
GETTR may also request access to your phone's camera and microphone. However, GETTR admits that it won't be able to control the actions of the other users and that no security features are perfect.
Where Your Data Is Used
GETTR disclosed on its website that they use the data they collect from users to process requests from them. They need the information to verify identities, address disputes or troubleshoot problems, and notify them about changes to the app.
Conclusion
GETTR is not complicated to use. It is a system inspired by Twitter that makes it easier for users to focus on the message they want to post.
GETTR may have started in political controversy, but its existence today can be viewed from different perspectives. It could allow you to express your thoughts freely, listen to different opinions, and use them to challenge or strengthen your own.