As a podcast enthusiast, I am always on the lookout for apps that allow me to discover more podcasts to listen to. While I started as a newcomer, it was not long after my newbie days that podcasts became a part of my day.
Thanks to Goodpods, I was able to discover my love for podcasts! This app has since then been a staple in my life ever since I downloaded it.
In this article, I'm sharing my experience using the Goodpods app, what it is, why I love it, how to use it, and much more. Read on to learn more about Goodpods.
Goodpods - Discover the Good Stuff with Podcasts
The Story of How Goodpods Came to Be
Listening to Podcasts with Goodpods
Getting Started with Goodpods
See what Everyone Hears with Goodpods
The Library and Search Tab - Personalize Your Experience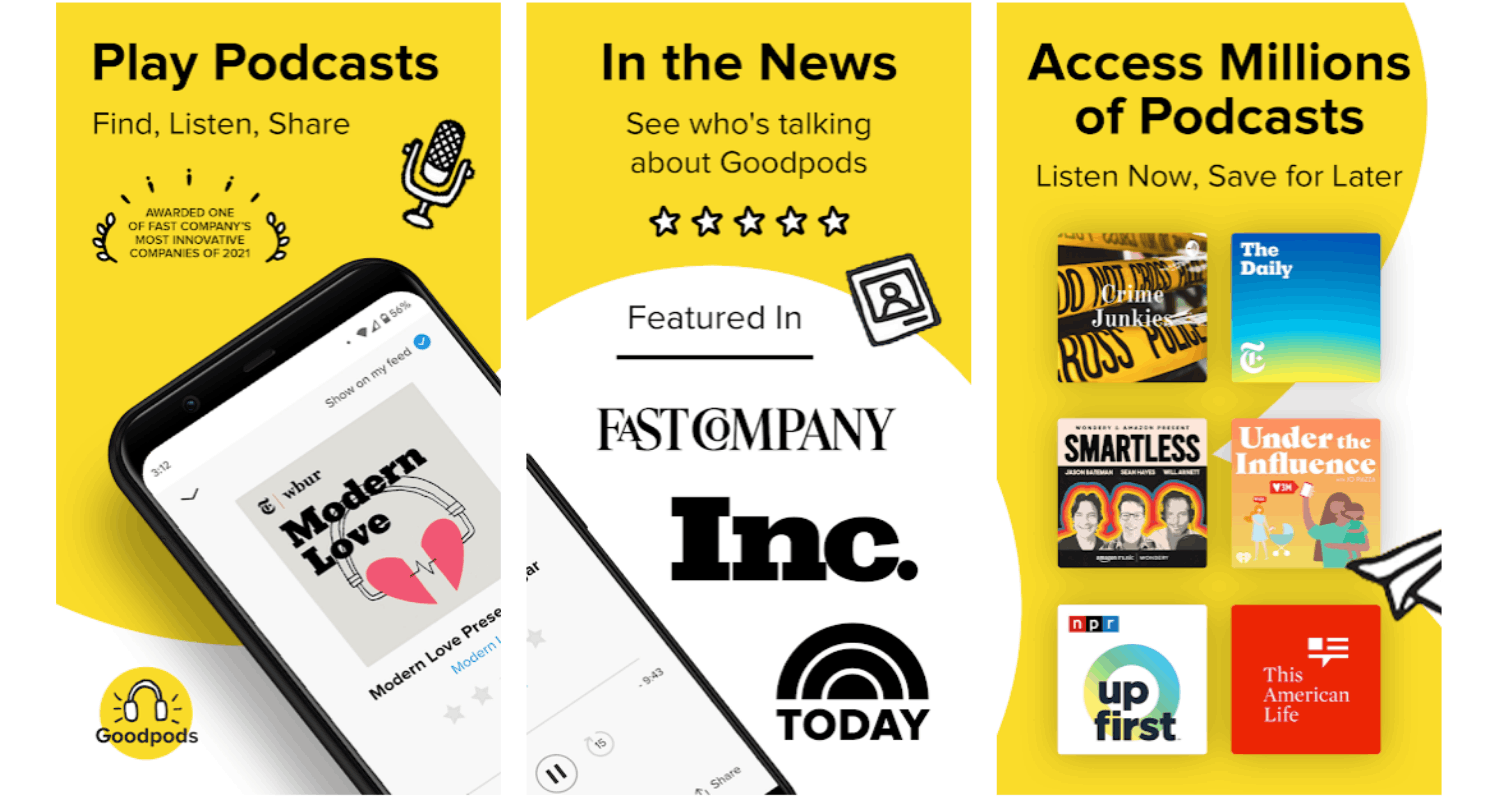 Goodpods - Discover the Good Stuff with Podcasts
Goodpods is my go-to podcast player and app to discover new podcasts to listen to. I can listen to my favorite shows, follow my friends and see their listening activity, find new podcasts, and check out recommendations on the latest and trending podcasts.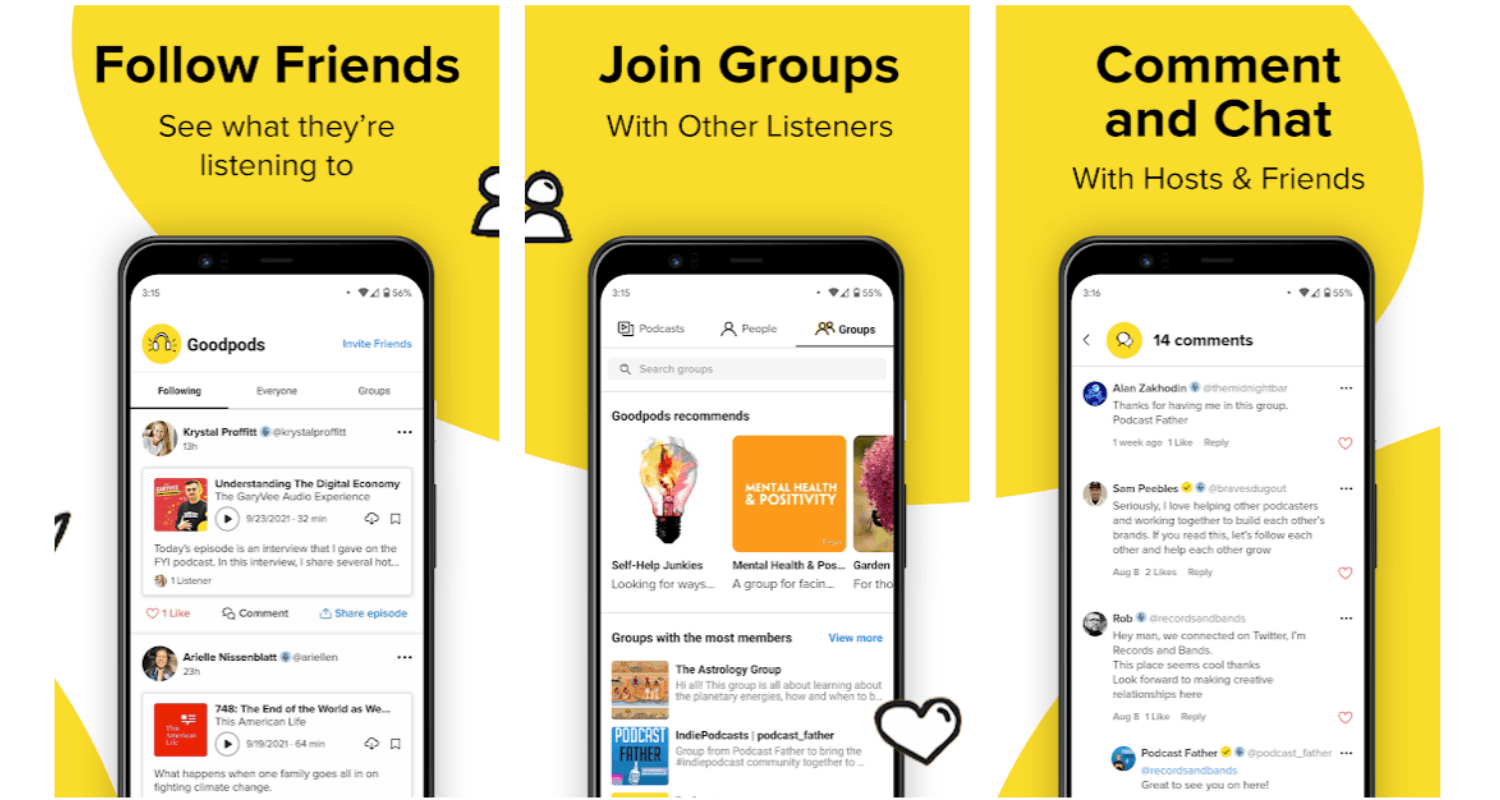 The app makes podcast discovery and sharing extremely fun and simple. It shows me new shows based on the recommendations of my friends and other users of the app.
When I was a newbie in the podcast world, my love for podcasts grew because of Goodpods. Now that I am a certified podcast addict, I still use Goodpods to catch up with my favorite shows.
I also love how I can interact with a community of other podcast fans and participate in discussions where I can share my thoughts and listen to others. I can also join groups of like-minded individuals who share the same interests as me regarding podcasts.
Getting the App
Goodpods is available for free download at the Google Play Store and App Store.
For Android devices, search for the name "Goodpods - Podcast Player & Podcast Discovery App" and click the Install button to start the download process.
For Apple devices, search the App Store for "Goodpods: Podcast Player". Click "Get" to begin downloading.
The Story of How Goodpods Came to Be
I was particularly interested in learning the reason behind the development of Goodpods, especially because there are a lot of podcast players out there that are more established and popular.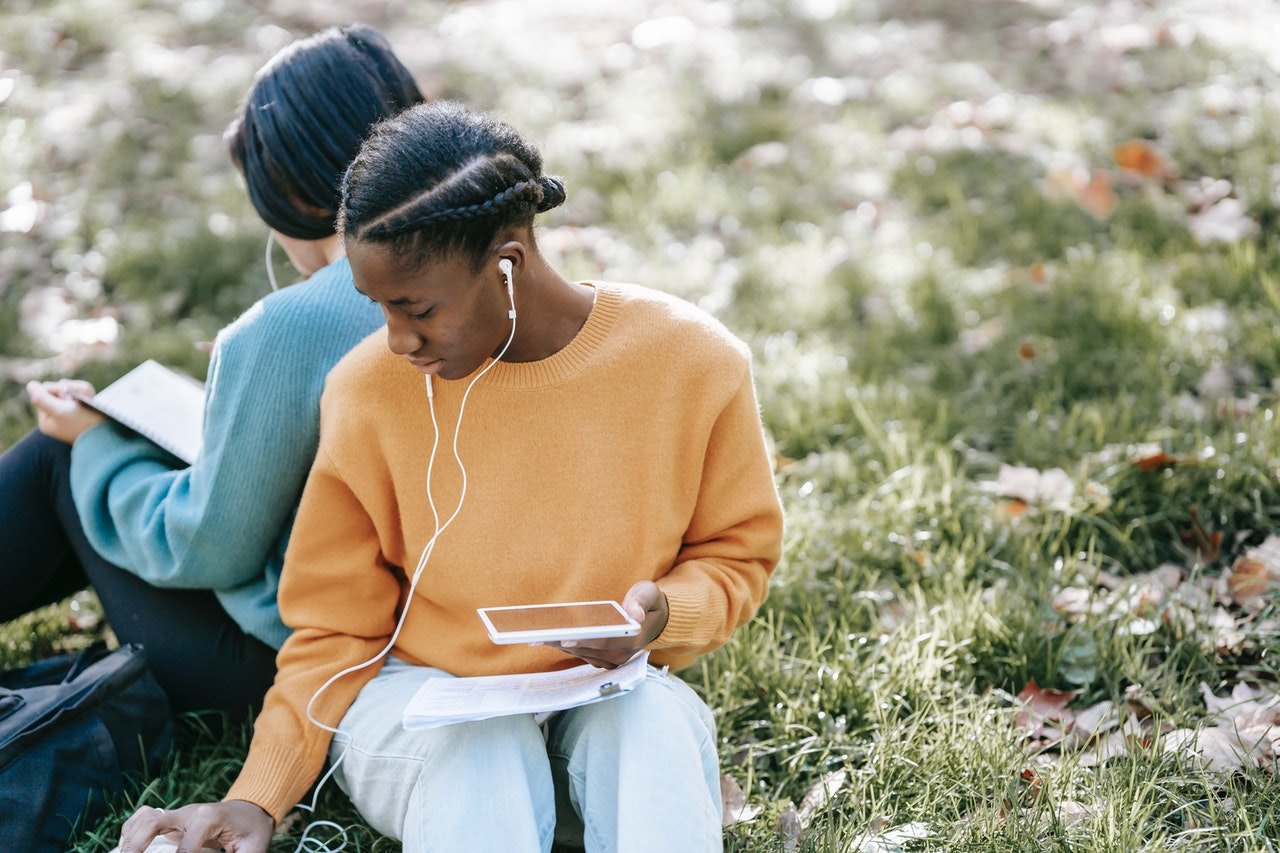 Goodpods was created to solve a problem that most people like me encounter with other podcast players out there. I tend to run out of podcast shows to listen to despite the massive libraries.
Because I don't like randomly playing any podcast that I just see, I depend on recommendations from my friends.
I want a podcast player that provides recommendations based on my listening activity, too. Goodpods does this for me, so I am very happy that I discovered this application. It has been a great companion to my podcast listening sessions.
Find a Community Where You Belong
With Goodpods, I can join existing communities organized by topic, show, location, and many others.
In these groups, we can discuss our ideas and exchange thoughts about a certain show or topic. I've made a lot of friends from the groups I've joined on Goodpods.
I also create smaller and much more intimate private groups with my friends who also use Goodpods. I love how I can join large groups to connect with more people, but I also like limiting my interactions to a specific group of friends.
Listening to Podcasts with Goodpods
I discovered some of my favorite shows, such as Dateline, Armchair Expert, This American Life, and Stuff You Should Know through Goodpods.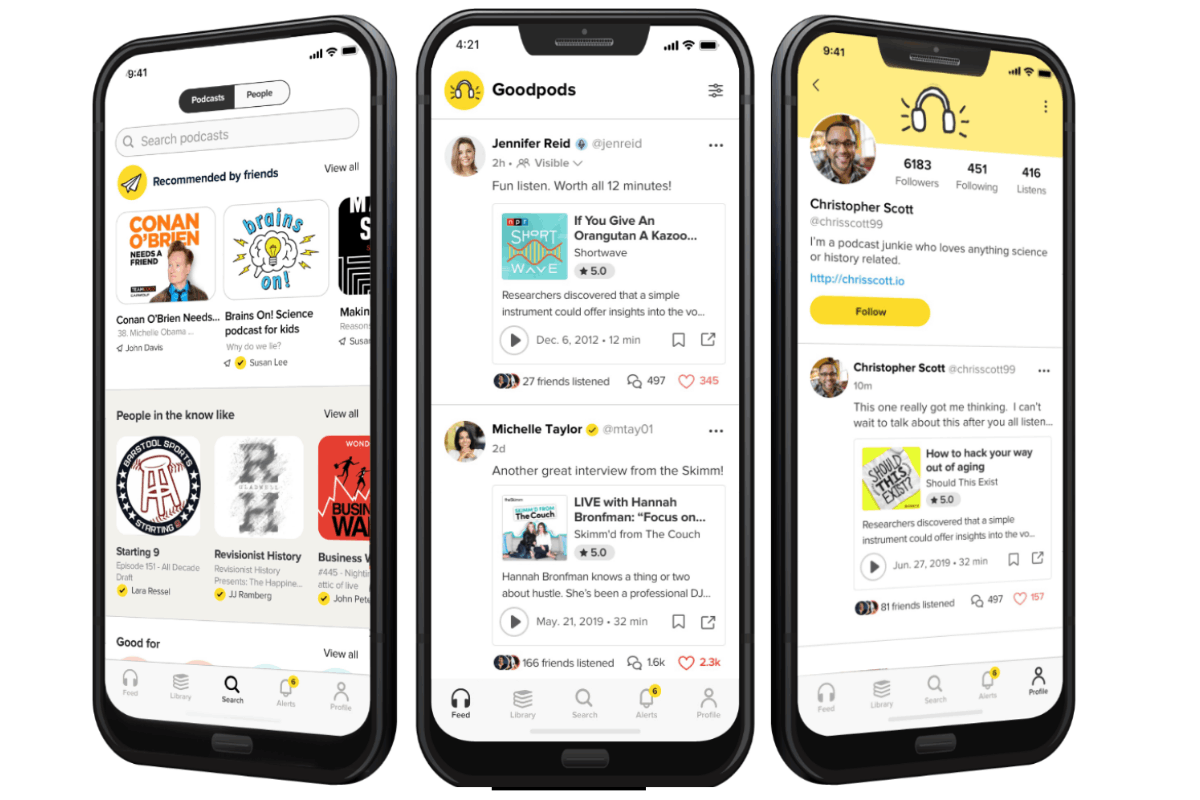 Moreover, I also had access to top networks that produce some of the most incredible shows, including NPR, iHeartRadio, The New York Times, Earwolf, Radiotopia, and Wondery.
Listening to my favorite shows is enjoyable and convenient with Goodpods' efficient and user-friendly podcast player interface.
I can either stream the episodes live or download the show for offline listening. The app also allows users to create a playlist and bookmark favorite shows and episodes so they can see all their favorite shows in one place.
Get Tailored Recommendations
Discovering podcasts has also been made possible by following and adding friends who also use Goodpods. I can see what show they are currently listening to and check out the shows they love.
Moreover, I get tailored recommendations of podcast topics and channels based on my interests. The Podcast Feed shows me what my friends and other users that I follow listen to and love.
One of my favorite sections in Goodpods is its Top 100 Podcasts Charts, where I can browse leaderboards categorized under true crime, comedy, sports, news, religion, audio dramas, technology, history, science, ESL, politics, and more.
Getting Started with Goodpods
After downloading the application, I was asked to create an account and provide my email address, mobile number, and name. I was also asked to nominate the username that I will be using in this app.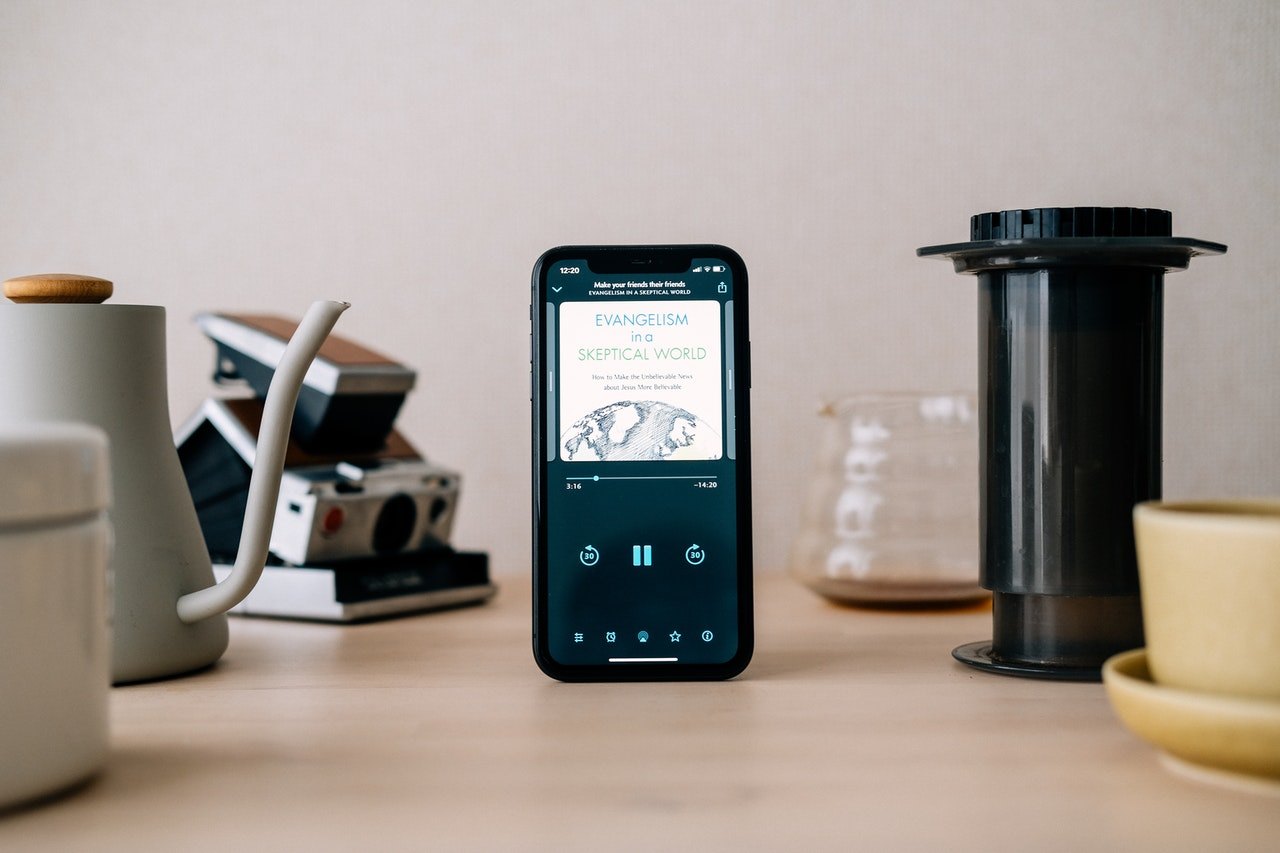 A blue check appeared beside my username, indicating that my username was acceptable and unique to the app. Then, I was asked to choose between being a listener and a podcaster.
After that, I was asked to give the app permission to access my contacts to see who among my friends are also using Godpods. After granting access to my contacts, the app shows me further recommendations for people and users to follow.
I had a few celebrities on my recommendation list, but since I was a newbie, I followed everyone who appeared on the list.
Setting up My Profile
Then, I was asked to select what I found interesting from a list of 17 categories. Some of these include categories for Arts, Books, Business & Economics, Comedy, Crime, Health & Wellness, History, Kids & Family, Music, and News.
The Goodpods app has five main tabs -- Feed, Library, Search, Alerts, and Profile.
While the interface might seem overwhelming at first, I soon realized that the interface was carefully developed and designed. I got the hang of it quickly.
See What Everyone Hears with Goodpods
Under the Feed tab, there are three subsections - Following, Everyone, and Groups. The Following subsection is the listening activities of users and friends that I follow. This is where I get most of my recommendations.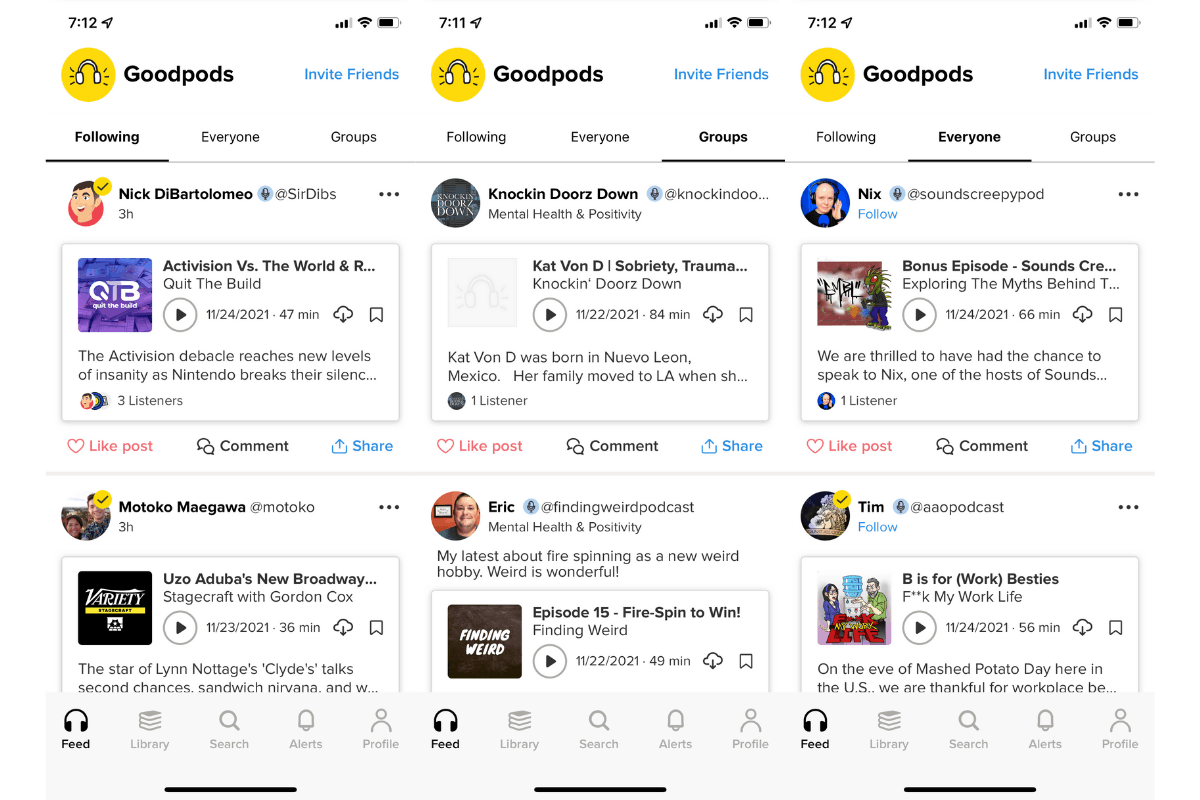 For every post, I can do certain interactions such as like, comment, and share the post. Other options to unfollow and report a certain user or post can be found by pressing the three dots on the right side of the user's name.
I can directly listen to any podcast shown on the post by tapping the "Play" button. Other details such as podcast title, podcast channel, date uploaded, and the duration (in minutes) are also visible.
I like how the podcasts are embedded into the post, so I can instantly listen to the podcast without having to click on a link and being redirected to a page.
Catch Up with the World
To look at what the rest of the world is listening to, I can visit the Everyone section.
The interface looks exactly like the Following section, with the only difference being that the listening activity shown in that section is not limited to the people I follow.
To look at the podcasts and activities shared by groups that I am part of, I head to the Groups section and catch up with my groups.
The Library and Search Tab - Personalize Your Experience
The Library tab allows me to see all my downloaded shows, the latest podcasts that I follow, bookmarked episodes, subscriptions to podcasts, and episodes that I should rate.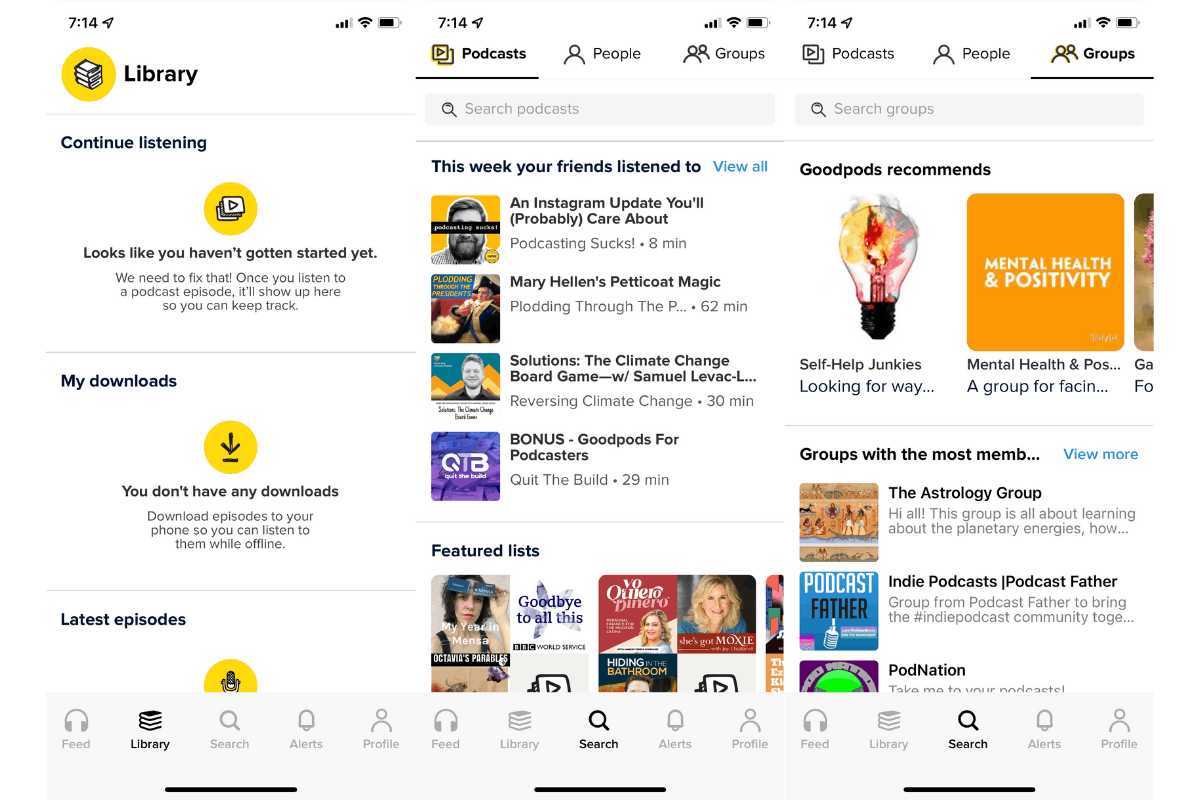 The Library tab helps me organize my listening activity and easily track episodes to watch out for instead of manually searching for the show I listen to.
The Search tab allows me to discover podcasts to listen to, people to follow, and groups to join. This is also where I can create groups.
Creating Groups on Goodpods
To create groups, I type in the group's name and a brief description of what the group is all about.
I am redirected to the group's page, where I can customize and edit the profile. I can also add a group photo and invite friends to join the group.
You can invite friends via text message, Instagram stories, or by sending a link. I can also search for a user's name to invite them.
Conclusion
Goodpods is an app that has truly revolutionized the way I listen to and enjoy podcasts. With its personalized recommendations, I never run out of shows to watch. I also get to interact with a community that loves podcasts as much as I do and forge connections and experiences that we can bond over.
I am excited to see the future improvement of Goodpods because this app has so much potential in creating a great podcast listening experience for everyone.