Building good habits and getting rid of the bad ones is very hard, and requires a great deal of dedication and determination. It requires you to fundamentally reshape your older bad habits, gradually build the new ones, and then stick to them by continuously monitoring them.
To make things easier, I recommend you use a habit tracking app. However, the problem with the habit tracking apps is that there are plenty of them and it is a little hard to choose from.
Therefore, today I am going to tell you about one of the best habit tracker applications called Leap Habits. I'm going to share its key features, how to get started, and its subscription prices. Let's dive in.
About the Leap Habit App
Key Features of the App
Streak Building Algorithm
How to Get Started
Customizing the App
Leap Habits Pro
How to Download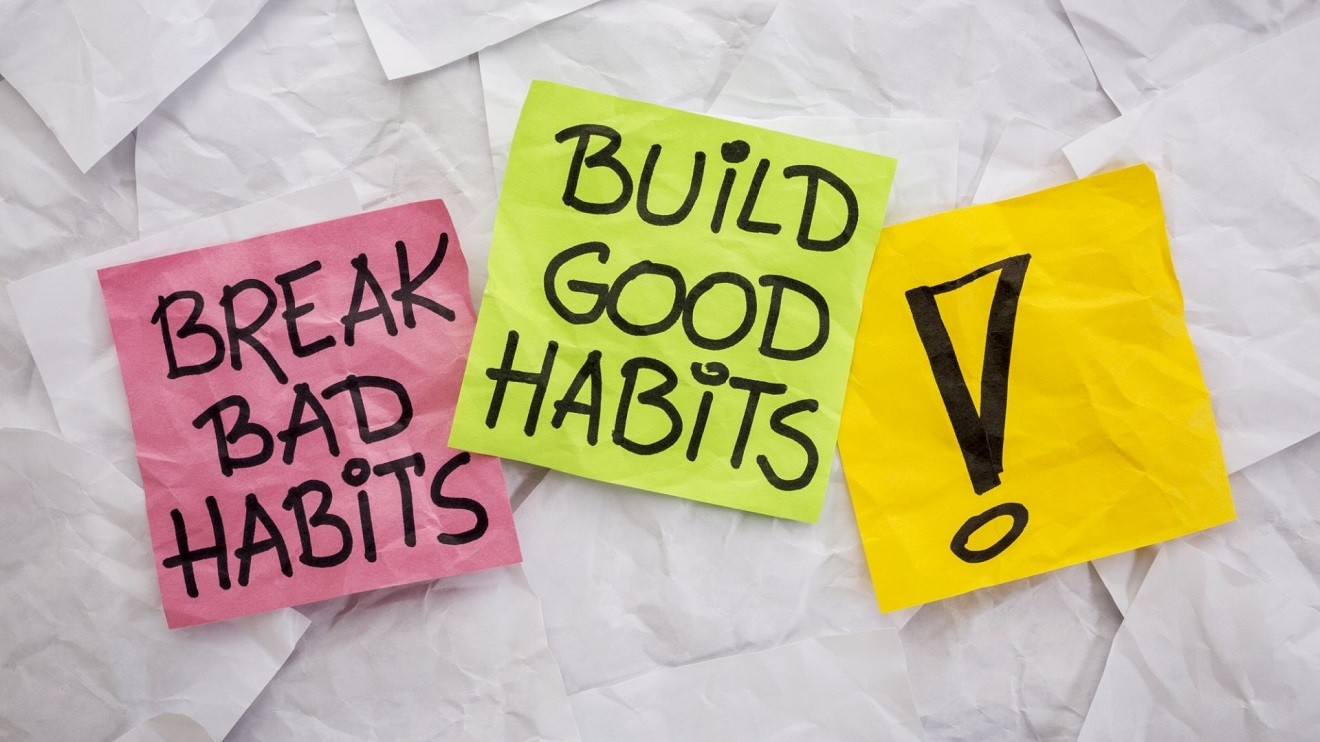 About the Leap Habit App
I was looking for a habit tracker app that was simple and comfortable and at the same time powerful, customizable, and one that felt right. That is when I discovered the Leap Habit App.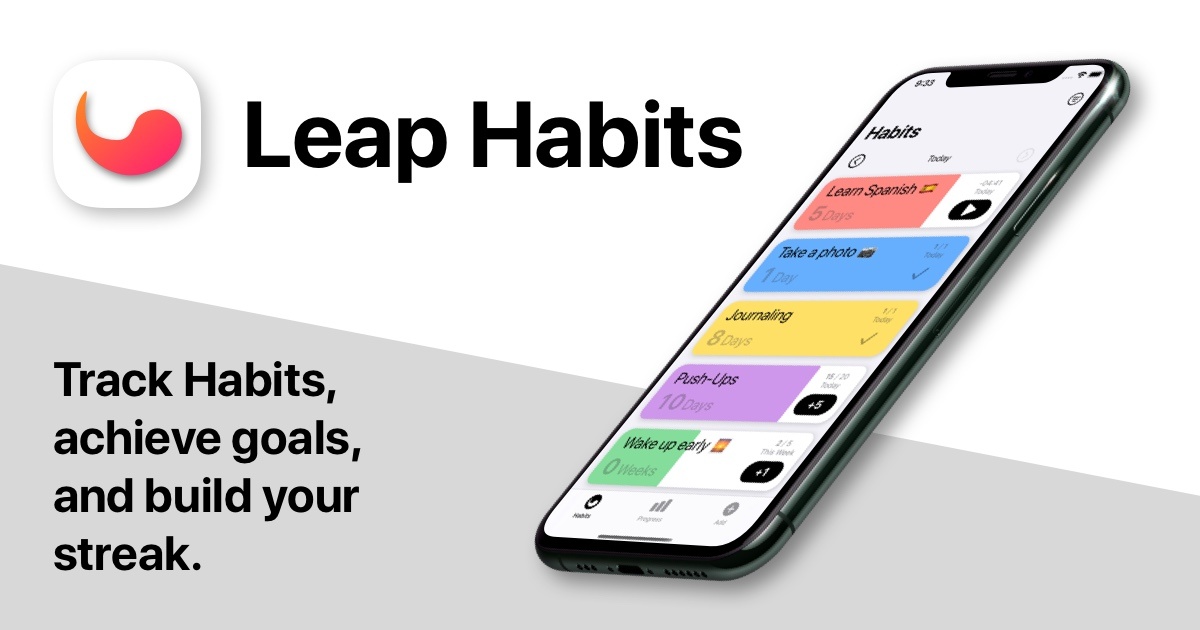 Leap Habit is an amazing application that I have been using for about three months now. The app has helped me create healthy habits, daily schedules, and work towards a better goal.
Leap Habits understands that a healthy habit cannot be built in just one day. That is why, the app allows you to simply add habits, build your streak, and achieve long-term goals.
Leap Habit was developed by German app developer Benedict Bartsch, the founder of a small boutique software shop named Startpunkt. Startpunkt has developed other useful applications for Apple platforms and the internet like MonkeyMind and FeatureCat.
How to Download
The app is currently available on iOS platforms only and is free to download. Just go to the Apple App Store on your device and search for 'Leap Habits'. The size of Leap Habit is just 87.7 MB, so it should be no problem to fit it onto your device.
The app is free-to-use, however, it has some in-app purchases in order to unlock the app's exclusive features. For instance, the Timed Habits feature can be unlocked for $1.99, and Step Counter can be unlocked for just $0.99.
Also, there are subscription options for Yearly Leap Habits Pro and Lifetime Leap Habits Pro costing $13.99 and $24.99 respectively.
Key Features of the App
Leap Habits features a plethora of amazing features that allow users to keep track of their habits, in the best possible way. I can create my very own custom habits that I want to form in the future or choose from a wide variety of habits offered by the app.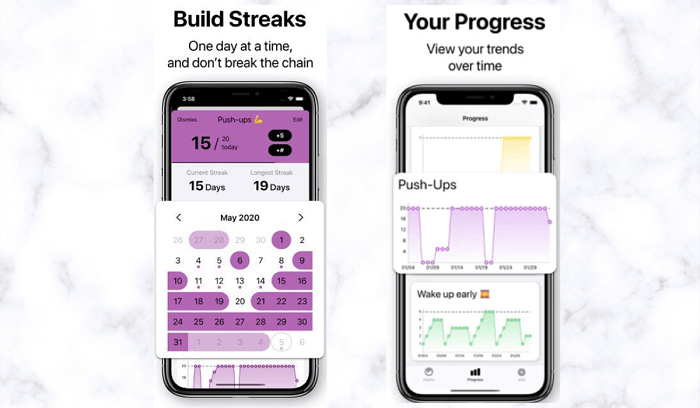 Once you add the habits that need to be incorporated into your lifestyle, you can visit the list anytime and track them. All I had to do was open the app, and click on the icon "Habit" to find a history of the list of habits that I have added.
Streak building is a fantastic feature incorporated into the app that I had never seen in other habit tracking apps. It is a proven fact that it can take anywhere from 18 to 254 days to form a new habit, and 66 days for a new behavior to become automatic.
Leap Habit understands this and integrated a streak-building algorithm to encourage users to engage in their habit regularly so as to not break the streak.
Check Long Term Progress with Fun Charts
Leap Habits also allowed me to check my long-term progress with the streak that I was able to build. However, checking progress on Leap Habit is way better than other habit trackers and precise at the same time.
Instead of keeping me confused with numbers and paragraph-long analysis of the habits, I could check my progress just by looking at the linear graph in the app.
All I had to do was click on the "Progress" tab, and I was presented with a chart for each habit I input in the beginning.
How to Get Started
I did not want to be very ambitious and start on a number of new habits right away. So after some thought, I chose one habit to begin working on.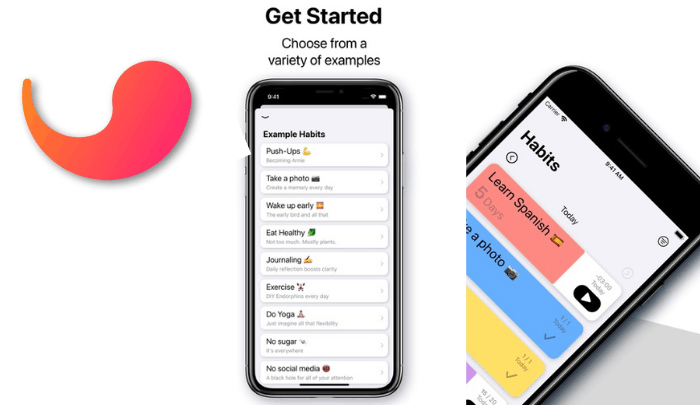 I was spending a lot of my time using social media like Instagram and Facebook. So I clicked on the 'No Social Media' option, chose the time frame, and set my goal for each day.
Now, I get five notifications each day reminding me of 'No Social Media' and how it's a black hole for my attention. At first, it was tough to maintain the habit, and I found myself still spending quite a bit of time on social media apps.
But, the reminders keep my goal present in my mind throughout the day, and I have greatly reduced the number of times I reach for my phone to scroll social media mindlessly.
Browse Habits
I would suggest the same for everyone as well: target your basic habits first. If you are unsure of how to get started with a habit-forming goal or what good habit you'd like to incorporate in your life, you can click on the option 'Browse Examples'. This feature lets you choose from a variety of predefined habits to get started.
The choices include a wide range of habits to improve your lifestyle. From push-ups and doing yoga to waking up early and eating healthy, you can click on the options that you think can make your life better.
If you are trying to cut down your sugar consumption, you can click on the option 'No Sugar'. And in case you are on a mission to journal your everyday life, you can opt for 'Journaling'. The reminder comes with a very catchy phrase 'Daily reflection boosts clarity'.
Customizing the App
To get started with the app and make most of it I needed to input the habits that I would like to form over a period of time. That is when customizing the app with custom habits comes in handy – the app lets you create habits to your liking, need, and want.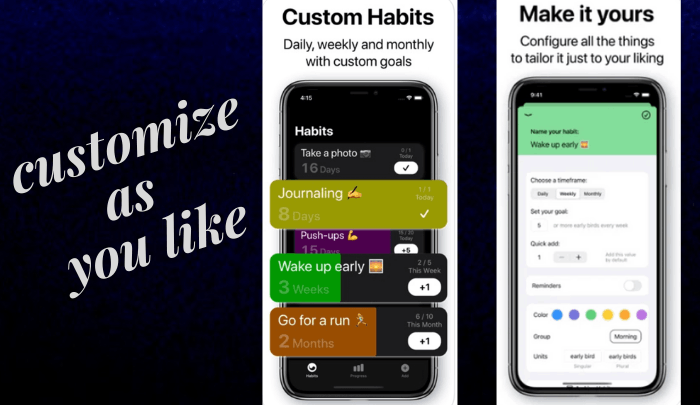 I got a little creative and tagged 'Drink Water' as 'Hydrate and Glow' which to me sounds way more exciting. This helped me see the result of what happened if I kept drinking water.
And seeing the result or visualizing it keeps me motivated throughout. Also, it doesn't sound like an order. Promoting the goal or result is more encouraging to me than being ordered to do it, so be sure to customize the name of the goal in a way that will help encourage you!
To make your customized habit more reliable and achievable, you can set targets for yourself. You have the option to choose a timeframe and set your goal as well. From daily to weekly to monthly, you can opt for the duration that suits you the best.
Reminders
Digging deep into the app, I came across this amazing feature of setting reminders for custom habits. I could input any number in the box and switch on the reminder notification to keep getting a pop-up to act upon.
For example, if I provided the data to drink water eight times a day, I would be receiving eight notifications at regular intervals to hydrate myself, each day.
This allows me to focus on prioritized tasks and not get stressed over forming my habits, letting the app act as a helpful personal assistant.
Leap Habits Pro
To use all the features of the app, you can opt for Leap Habits Pro as I did by choosing from the two plans offered. The first plan is the yearly subscription for $13 and the second one is the lifetime plan for $24.99.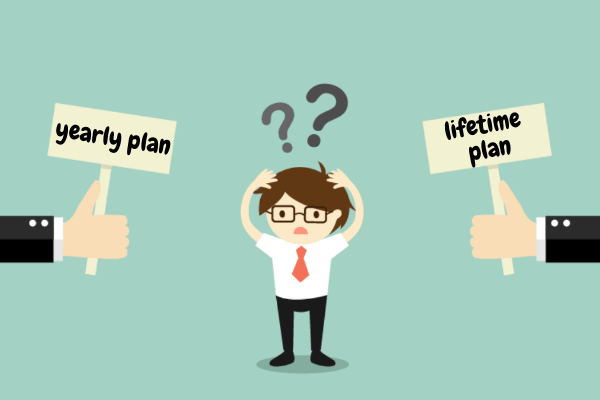 I was in a dilemma and was unable to choose at first, but after carrying out thorough research I paid for the latter option. I am glad to have made the lifetime purchase that entitles me to a lifetime membership of Leap Habits Pro with a one-time payment.
In case you plan to take the yearly subscription, you should know that subscriptions will automatically renew unless you cancel at least 24 hours before the end of the current subscription period.
The paid version has allowed me to bring some color to my home screen by picking the app color, talk about a personalized app! I really appreciate the inclusion of a 'privacy lock' to protect the habits with a Face ID, Touch ID, or even a passcode.
What Leap Habits Pro Offers
This paid feature of the app lets me unlock everything the app has to offer. First of all, I got access to all pro habits like step counter and timed habits at no extra cost. I am also delighted that I will be able to make most of the other pro habits the app will have in the future.
Other attractive features I am able to use are categorizing and choosing my habit color to make it fun and easy to track.
You can also archive habits if you just want to take a break for a while.
The Bottom Line
To sum up, I found the Leap Habits app very helpful and has made quite a difference in forming good habits. And, I hope once you start using the app, it will make a difference in your life as well.