Have you wanted an app that keeps you connected with your game pals who has the same game style and preferences irrespective of time zone?
Noobly is kind of like Tinder but focused solely on helping gaming friends to communicate and socialize when playing games, finding friends, winning allies, and of course, creating enemies.
Noobly is a new social app that does just that. It is a growing gaming social app that makes locating friends easy. Find out more about what the new fun app has to offer in this blog post.
About The App
Noobly To The Rescue
More Reasons And Missions Of The App By The Developer
Features And Benefits Of The App
Search, Find, Invite, Meet, And Message Gamers
Wide Niche Of Games And Players
Subscription And Costs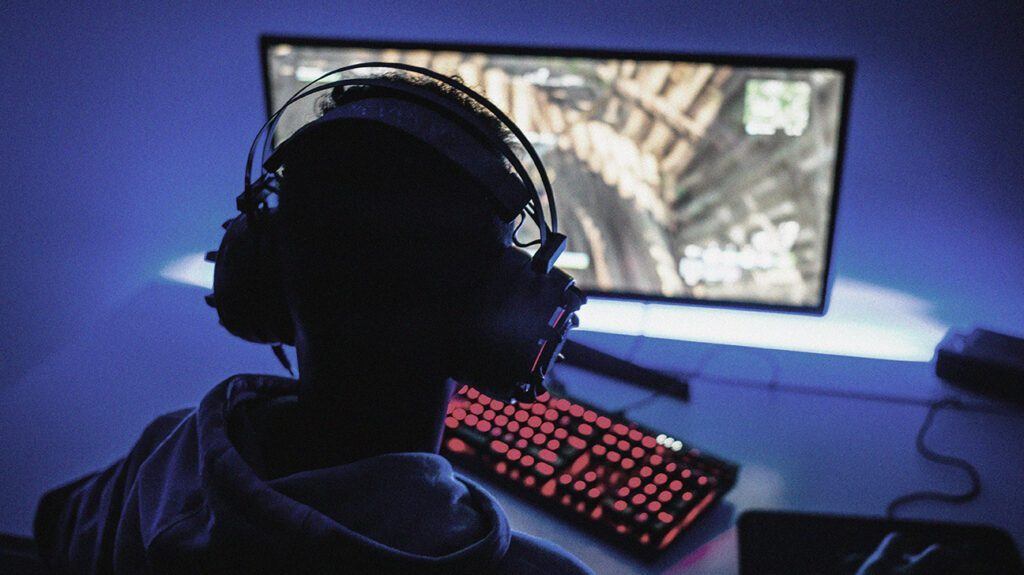 About The App
Noobly is simply a social app designed to help gamers find each other. So it seems simple, right? I thought the same as well when I read the first line of the app on their page.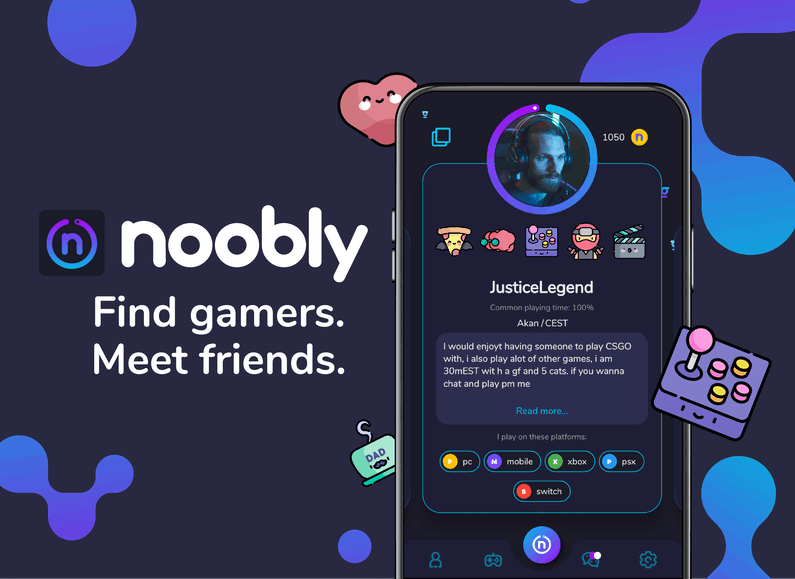 Let me reference Tinder one more time. Tinder is a dating app that does match-making for compatible people. This app does something similar by matching people who play numerous games by their interest, other than the types of games they play.
This allows players to share gaming moments; battles, wins, losses, grinds, and journeys, leading to building lasting friendships. It gives an avenue for like-minded gamers to find each other.
Why The App Is Important
Let's face it, as much as games are loved, and as much as we would want to spend most of the hours of the day playing these games, reality comes into play.
Even though these games help us face reality, it is also a way to escape from reality. You may want to get married, you may want to travel halfway across the world to study, or like the developer of the game, you may have kids.
Regardless of the reason, you might find that the games you play and the frequency of your gameplay change entirely through the years.
Noobly To The Rescue
These changes would make you lose many gaming pals and epic journeys you wanted to complete with friends.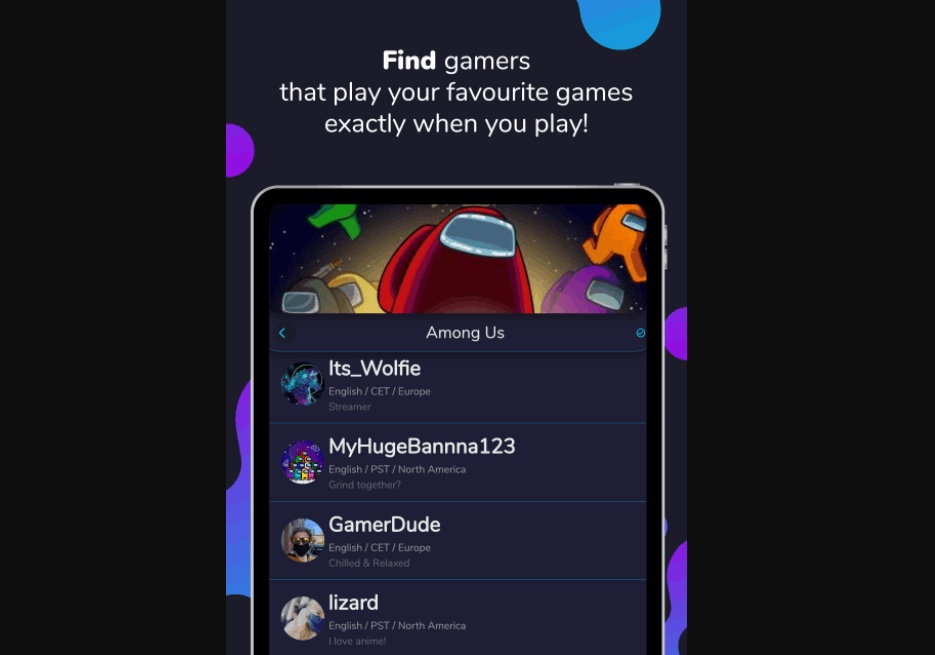 The app then steps in to give you a sense of hope allowing you to connect with people that suit your type of play, style of play when you play, and of course, games you play.
This helps you manage your new lifestyle and still allows you to play the games that you love. In addition, it helps you to form new communities that are not limited to constraints as their availability are similar and matched with yours.
The Reason The App Was Developed
Fun fact, the app was a solo project by a new dad who shared the reason I listed earlier. Jacob Stachecki, who picked up mobile development a couple of months before the app was released, became a dad and could not find the time to keep up with his clans and gaming community.
In his words, "After my wonderful daughter was born, I noticed how I can't keep up with my clans and community, and how my old gaming pals grow up and disappear too. You can't plan a raid or good systematic grind when you have to change diapers at random moments."
With this change, he felt other people would be experiencing similar issues, so he started creating an app that would allow people to match with each other based on their preferences.
More Reasons And Mission Of The App By The Developer
He continues by stating that, "We have lives, hobbies, interests, and stories to share. There is plenty to talk about during in-game grind or while in a lobby, yet this often gets trivialized, as if you were just your character and skill level. Why not treat playing (and winning) games not as a goal in itself, but as an environment for humans to meet, interact and relate?".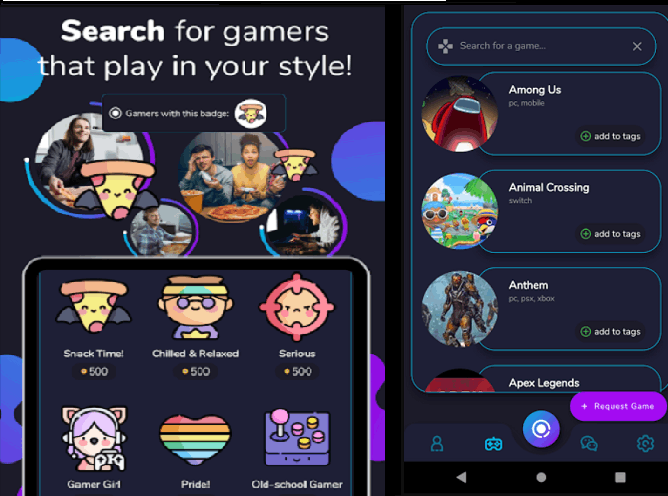 This is the ultimate mission of Noobly. The mission of the app is to create a free, secure, and friendly space for everyone to connect more personally in the gaming universe.
This is much more than what the global chat rooms, random matchmaking, or overcrowded game forums have to offer, giving the app an edge over all of them.
How To Download The App
Downloading the app Noobly easy. The app is available on the Google Play Store and App Store for Android and iOS users.
To download, go to the Google Play Storeor App Store and search for Noobly on the search pane. Then, on the installation page, click on the "Install" button, accept all requirements by the app, and the download would begin.
After completing the download and installation, you can begin finding and meeting friends on the Noobly app.
Features And Benefits Of The App
Possibly the most essential benefit of the app is the gaming time indicator. Following the app's aim, there is more to know about a game player other than the game he plays, where you can now connect on another level and build a deep friendship.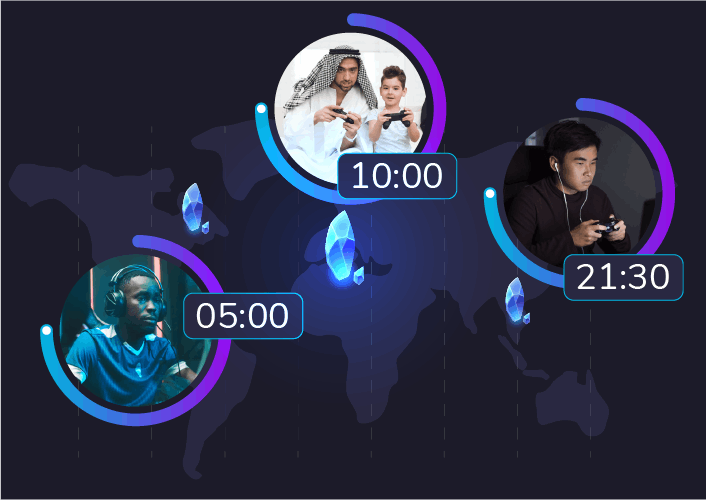 By declaring what time of the day you play games, the app automatically calculates time zone, hours, time difference, etc., and presents a "common gaming time" progress bar. This bar is found around each user avatar, with a full circle indicating a 100% match with the person's preferences and yours.
More Benefits From The Gaming Time Indicator
It makes it easier for gamers to find more continuous and less random/casual relationships in games.
It also helps casual players, night players, and regular players who have different times for playing games to make more informed decisions about potential virtual friends. It allows you to create a community irrespective of your unique preferences.
The importance of this is that recurring gaming sessions can help create a lasting connection between the two players.
Search, Find, Invite, Meet, And Message Gamers
Okay, so I have been talking so much about what this app offers, so this feature is an important part of the app. You can find players, send messages, and share user IDs for different games you have in common.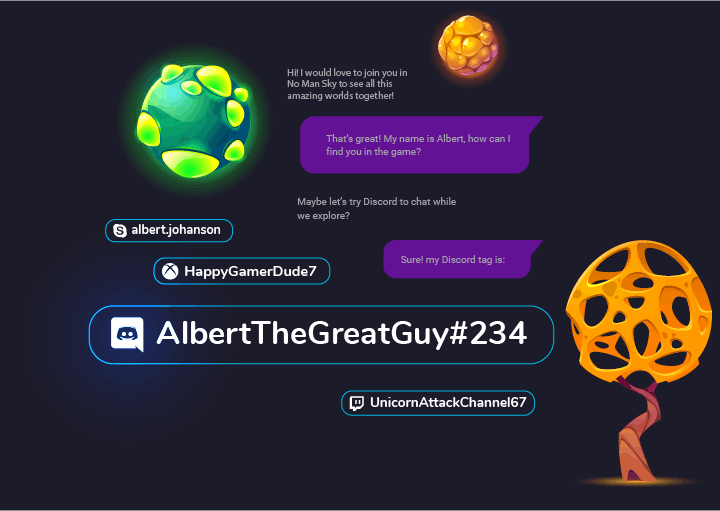 You can search for gamers that play in your style and whose preferences tally with yours. Then, with the Game Indicator and Badges, you can find perfect matches and become more than just game players, but friends as well.
What more is that the app rewards you for sending invites which makes it fun as you win by meeting players. It encourages socialization by granting noobloons which are like coins that can be used in the app for profile customizations.
Badges
Another unique feature of the app is the badges you can use. Badges represent the gaming style for players which states preferences.
For example, "I play to have fun" or "I train to win championships," user interests like, "I love to play chess," "I have a cat," "I'm a writer," and status like, "Teenage nerd" or "Gamer dad or mom."
This helps matching so much easier as you get to see people who have something in common with you. Badges can also be obtained as rewards for initiating contact with other users.
Wide Niche Of Games And Players
The app connects people who have interests in lots of different games. It has a library of 350 games which it aims to increase, so there are opportunities to find a match with lots of people.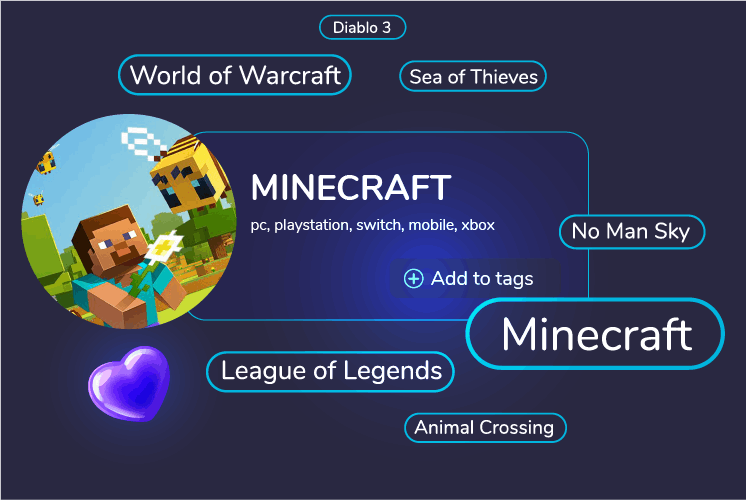 You can edit your profile and list the game you are interested in, so when another gamer looks at your profile, there can be a similarity and a topic to talk about through the games you share.
That way, you do not have to spend hours looking for the right friend as details are already provided from the profile.
How To Use The App
If you have used the Tinder dating app before, this app should be pretty familiar to navigate and utilize. In essence, you need to fill your profile with all the details required. This would include your style of play, interests, status, and badges.
After that, the app automatically calculates time zone, hours, time differences, etc., and presents the gaming time progress bar. You can find this bar around each user and a full circle indicating a 100% match with the person's preferences and yours.
So afterward, you can invite your match and communicate further. You can also watch a YouTube video about how to use the app.
Subscription And Costs
The app is free for all to use. No Premium packages are available for the Noobly app, although you may need to purchase some in-app items.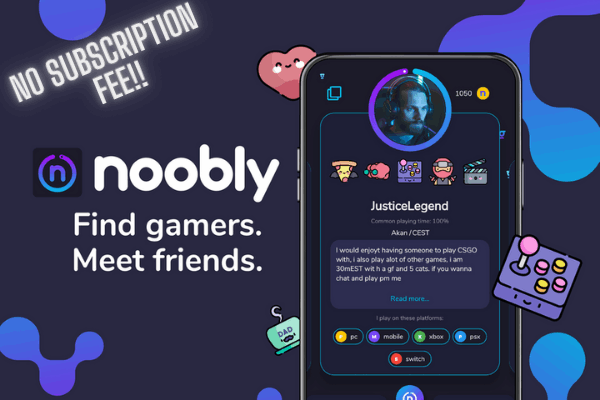 In-app items range between $0.99 – $6.49 per item.
Tips To Enjoy Using The App
To enjoy the app to the fullest, I'll advise you to complete your profile and make sure to detail your interests.
With proper user profiling, matching would be easier, and a strong bond can be created from that.
Conclusion
While Noobly is not a dating gaming app, it promotes socialization by allowing you to surround yourself with people on the same mission. It allows users to find and meet gamers turning friends from shared interests and preferences. This offers excellent benefits and builds a lasting relationship.