For the past several months, I've been hearing about this company called SHEIN and how it has become the go-to store for Gen Z customers. Scrolling through Instagram, I have seen so many influencers flaunting their "SHEIN haul" and encouraging followers to buy from the company.
This is why I decided to try out the SHEIN app and find out what the hype is about surrounding the online fashion retailer. I've been ordering so many things from the internet lately, from food to cosmetics, but I haven't really tried buying clothes online other than from established brands.
In this article, I will discuss who SHEIN is as a company, what it offers, how to download its app, and how to use it. If you're someone who wants to know more about SHEIN, I encourage you to continue reading below.
Examining SHEIN as an Online Fashion Retail Business
Exploring the SHEIN Mobile App and Its Features
Downloading and Installing the SHEIN Mobile App
Creating an Account to Use the SHEIN Mobile App
Browsing Items on the SHEIN Mobile App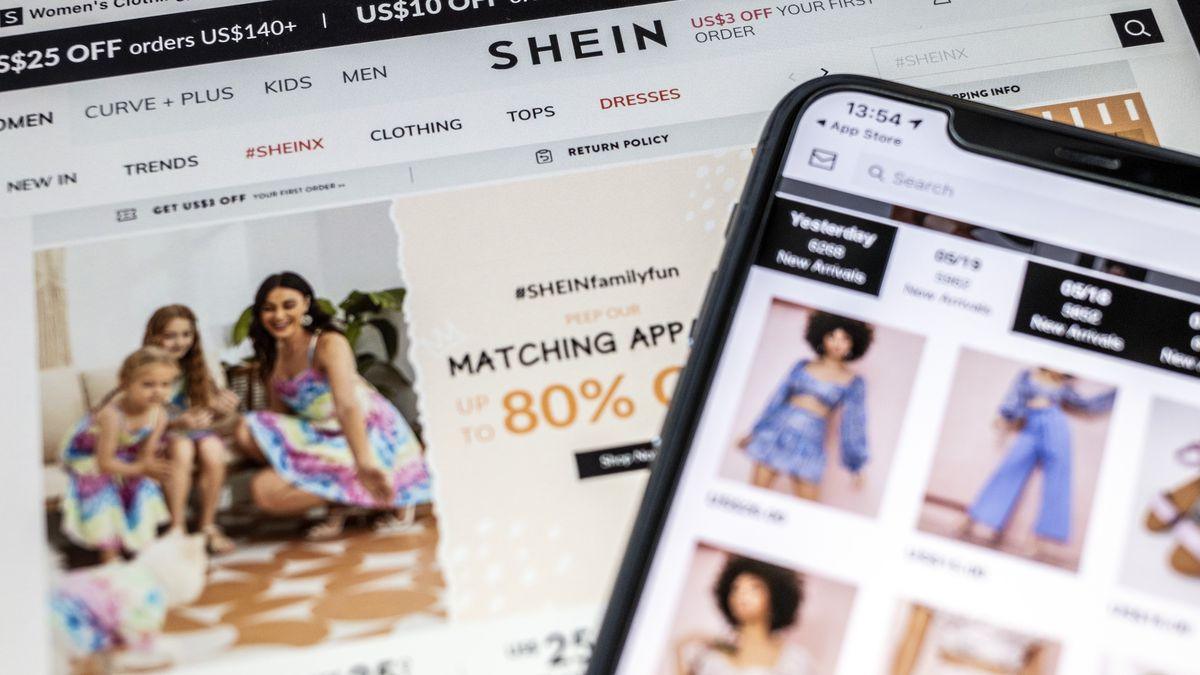 Examining SHEIN as an Online Fashion Retail Business
SHEIN is a Chinese e-commerce firm based in Nanjing, China that focuses on women's wear but also offers other fashion items, including men's apparel, children's clothes, accessories, shoes, and bags.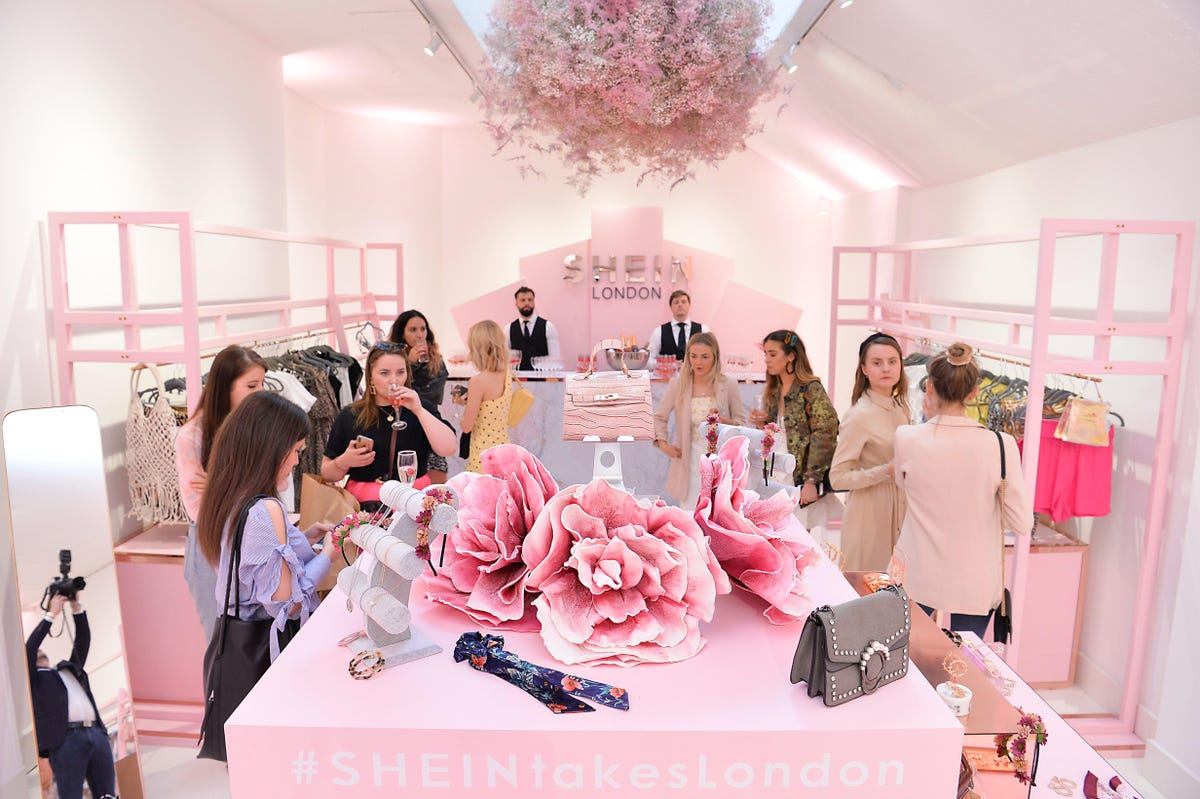 Currently, SHEIN's largest market is the U.S. but it also services 220 other countries and regions globally. It has emerged as a major player in the fast fashion market, outdoing established brands like Zara and H&M, by targeting the Gen Z market via social media influencers.
Last May, SHEIN's mobile app overtook the Amazon app as the most downloaded shopping app on iOS and Android in the U.S.
It also ranked first among iOS apps in 54 countries, including the UK, Brazil, Germany, and Australia, and is ranked near the top in the category on Android devices in 13 other countries.
A Brief History of SHEIN
Not much was known about SHEIN and personally, I hadn't heard about it until I saw Instagram and YouTube posts. According to reports, the company intentionally stays out of the media and even its official website does not provide much information about its origins.
As the company gained popularity, more information also surfaced about it. SHEIN was founded by Chris Xu, also known as Yangtian Xu, in October 2008 and initially used search engine marketing to sell wedding dresses. Today, the fashion retailer is able to add 500 new items on its platform on a daily basis.
SHEIN rapidly grew following a series of funding rounds, including those from Sequoia China and Tiger Global in January 2019 and a Series E financing in 2020 that increased its valuation to over $15 billion.
Exploring the SHEIN Mobile App and Its Features
The SHEIN app has been available since 2014 and rebranded from its original name 'SheInside' to simply 'SHEIN' in 2015.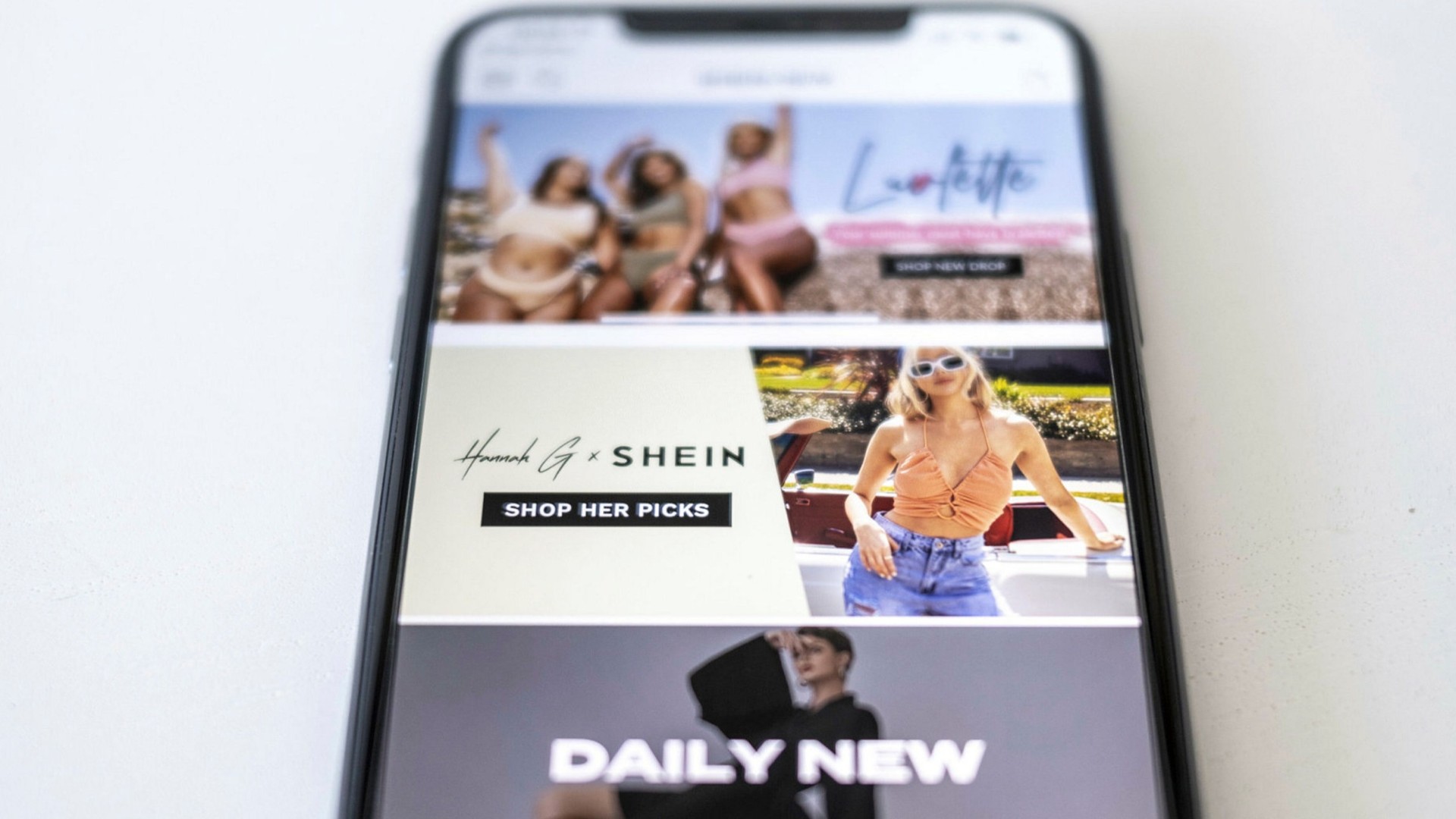 After using the SHEIN app several times now, I could say that it certainly is well designed for a clothing store app. At the center of the screen, it flashes the ongoing sales, discounts, and other promotional activities, making sure that users see and know about them
At the top of the app are tabs that segregate its target markets, namely Women, Curvy + Plus, Men, and Kids. Since women's clothing is its main focus, it is what I immediately saw once I opened the app.
I also liked how there's a dedicated section for curvy women because not all women have small body types.
Other Features of the SHEIN App
At the bottom of the screen, there are several options available, namely Shop, Category, New, Gals, and Me. I was able to browse through the available products by specific categories, which is helpful because I would be overwhelmed by the number of products on the app.
The New section highlights the newest products and collections that have been added to the store while the Gals section features the social media influencers who are using SHEIN for their vlogs and haul photos.
I used the Search tool at the topmost portion of the app for specific things that I want to look for so that I can narrow down the results. The Me tab is where I am able to access my profile on the app.
Downloading and Installing the SHEIN Mobile App
The SHEIN mobile app is free to download and install for both Android and iOS device users. This is beneficial to me as a user of both platforms.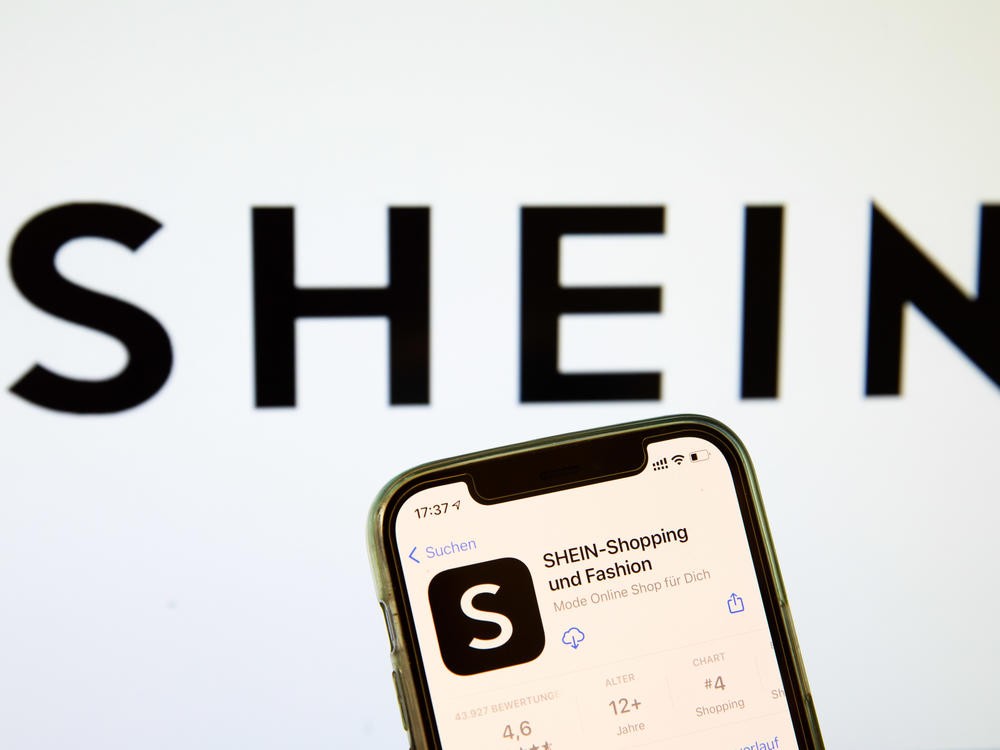 For Android device owners, search for the app on your Google Play Store. You will find it under the name "SHEIN – The Hottest Trends & Fashion" in the Shopping category. It is currently at 4.7 out of 5 stars based on more than 2.4 million user reviews.
The app has a file size of 67 MB and requires your device to run on Android 5.0 and up in order to function properly. Tap on the Install button to start downloading and installing the app on your mobile device.
SHEIN for iOS
Meanwhile, iOS device users will find the app on the Apple App Store under the name "SHEIN – Online Fashion". The app has the same rating of 4.7 out of 5 stars but based on more than 500,000 user reviews.
This version of the app has a file size of 206 MB, which is a lot larger than its Android counterpart. It requires iOS 11.0 or later for the iPhone and iPod Touch, and iPadOS 11.0 and later for the iPad.
The app also has an age rating of 12+. To initiate the download and installation process, tap on the Get button. It will automatically install to your device once all files have been downloaded.
Creating an Account to Use the SHEIN Mobile App
After downloading and installing the SHEIN app on my mobile phone, I opened it and it immediately asked me to create an account with SHEIN. This can be done by registering an email account and saving a corresponding password to it.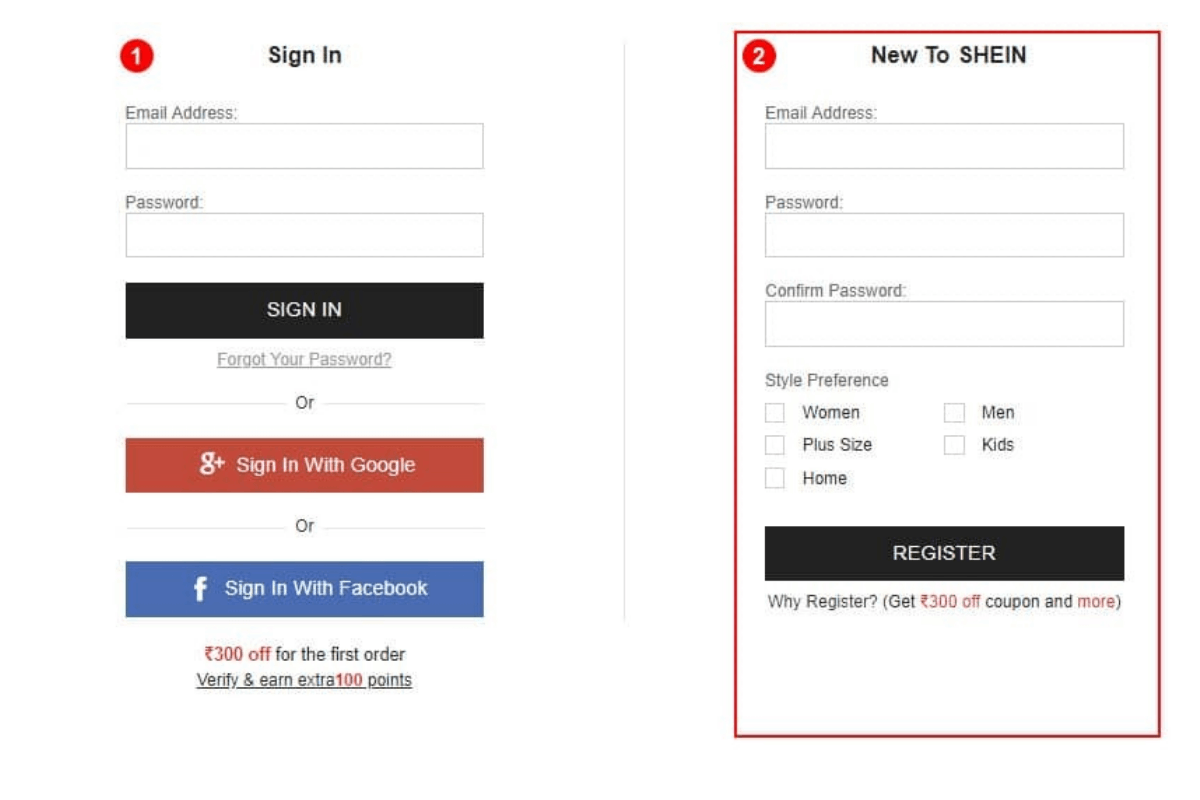 There is also an option to log-in by linking a Google or Yahoo account. Social media accounts such as Facebook and Instagram can also be linked in order to log into the SHEIN app. After registration, it may ask you to verify your account through email.
Upon successful registration and verification, you will receive some free shipping or discount coupons from SHEIN as a welcome gift for new users. Take advantage of these and use them for your initial purchases.
Accepted Payment Methods
Since SHEIN is a shopping app, one thing that I wanted to mention are the payment methods accepted when buying through the app. There are a variety of ways to pay for your purchases depending on your location.
Just like other online stores, the app accepts payments via PayPal, debit card, and credit card. Depending on your country, it may also accept e-wallet payments, online bank transfers, and even cash on delivery.
In the U.S., it accepts installment payments via Afterpay and Klarna. Coupon codes and bonus points that you accumulate in the app may also be used for purchases.
Browsing Items on the SHEIN Mobile App
As a shopping app, SHEIN made sure that users are able to easily browse for items. Like I mentioned above, the app has a search bar where you can type in what you want to see. Instead of "shirt", use more specific terms like "v-neck shirt", "tank tops", or "short-sleeved collared shirt" to get better results.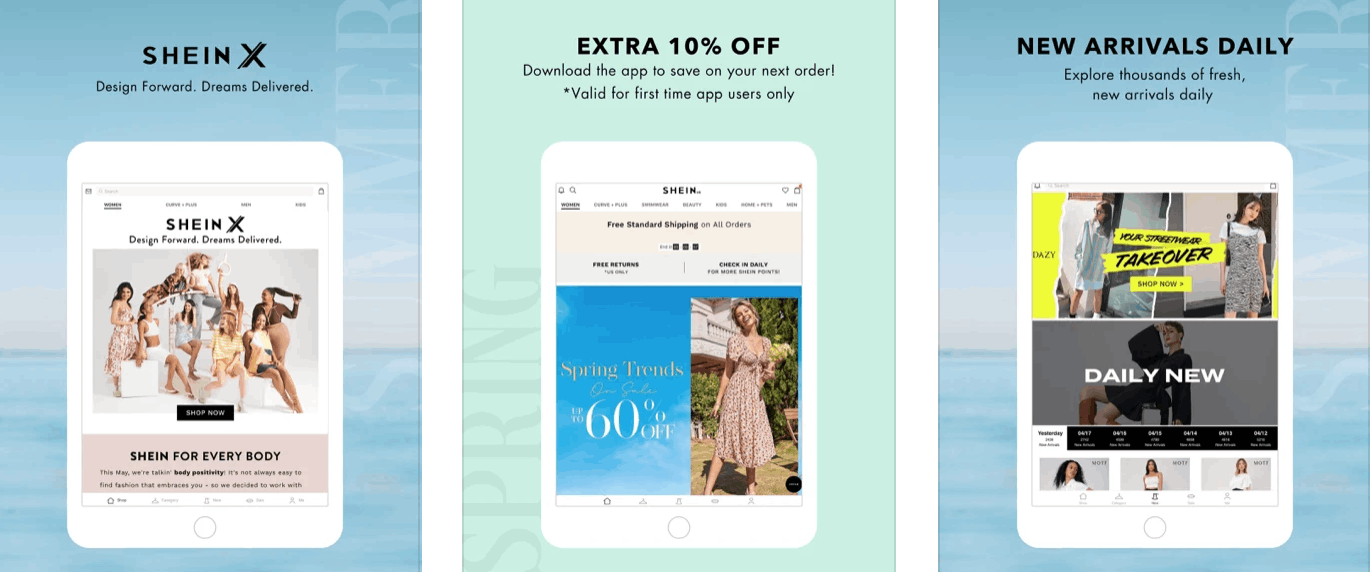 I was also able to browse items via category. Among the categories available are clothing, beachwear, lingerie, shoes, bags, jewelry, and stationery. There are even selections for items related to home and pets, as well as beauty products.
I mentioned earlier the tabs found at the upper portion of the screen, which segregates the products into Women, Plus Size, Men, and Kids.
If you're shopping not for yourself but for somebody else, this is a very useful way to browse through the items.
Other Browsing Methods
Aside from those I mentioned above, you can also search through the items on SHEIN via variety, referring to the type of clothing you are looking for, such as swimwear, lingerie, dresses, tops, bottoms, and outerwear.
You can also browse via occasion or season, such as winter clothes and coats or lingerie for Valentine's Day. I also noticed that there's a way to search for clothes based on style or trend, countryside melody, gothic trend, simple chic, elegant vogue, and street cool.
Lastly, the method I liked the most for browsing is body type. Unlike other shopping apps and sites, SHEIN made sure that every body type is accommodated by their store.
Conclusion
Whether you are shopping for clothes for work or just looking for something comfortable to wear, I recommend using the SHEIN mobile app. The variety and sheer number of products available on it will make you feel like going from one shop to another.
The app's user interface is simple yet very functional and makes it easy to search for anything that you want.