We all form part of a technologically glued generation that captures filtered photos to post on social media in an attempt to keep our memories safe. I don't know whether this social evolution is a great thing or not. But, I am sure that it is the current norm of society.
Contributing to this social dilemma, Poparazzi is yet another application that breaks these norms of the "Picture Perfect" lifestyle. Unlike Instagram, Snapchat and Facebook, it brings some mischievous twists with itself.
Let's talk about these unrevealed twists that Poparazzi brings to the social media platform and everything that makes it different from the other social media giants.
What Is Poparazzi?
How To Use Poparazzi
Pop Scores
What Makes Poparazzi Unique?
Poparazzi Vs. Other Social Media Giants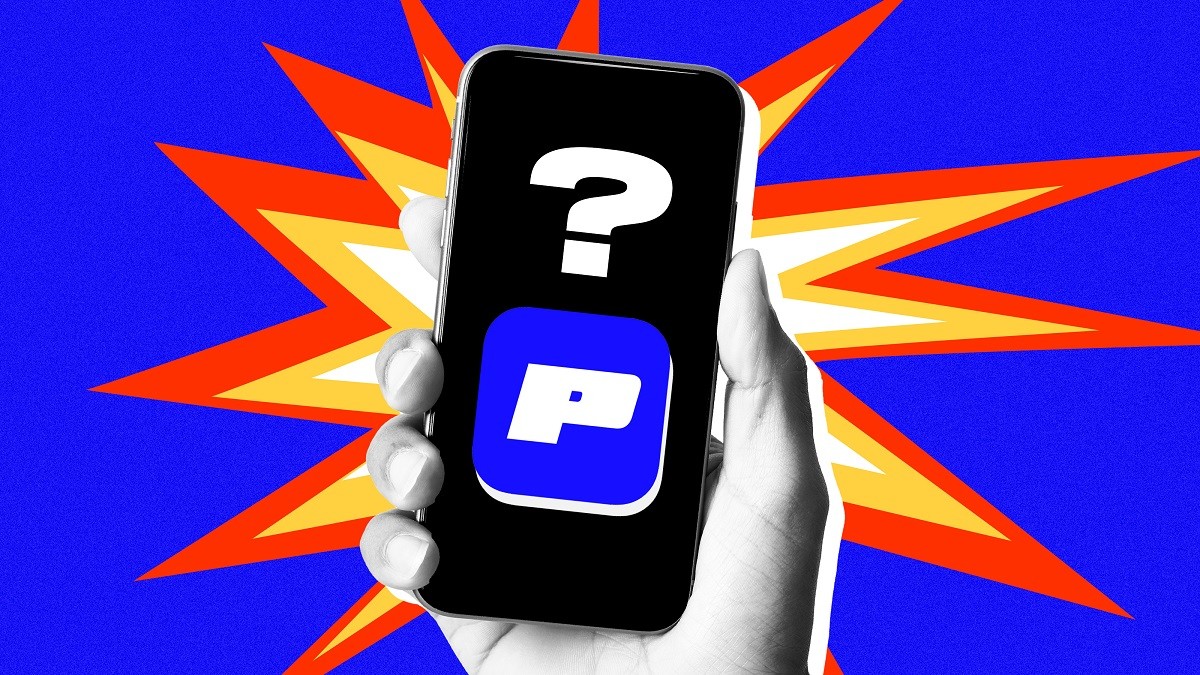 What Is Poparazzi All About?
Poparazzi is the new age photo-sharing app that captures authentic moments instead of staged moments like other social media platforms. It introduces the "Paparazzi" culture into you and your loved one's lives.
The central premises of the app doesn't allow its users to maintain their feed, giving their friends this opportunity. Yes! Friends will post your pictures, and you can post their pictures.
The intriguing thing about the Poparazzi app is that it does not offer a flip camera option to take "front-facing" pictures. Often the term coined for it is an "anti-selfie" app; in doing this, the app sort of forces its users to move away from selfies by giving your friend the ability to take your photo.
How To Download Poparazzi
Poparazzi is an iOS-only app compatible with iPhone, iPod Touch, and iPad. It needs iOS version 13.0 or above to run on your iDevice.
You can download it from the Apple App Store by searching for the app in the search box. Click on "Get" to download it with your Apple credentials- Apple ID and Password. This "anti-selfie" app is not yet available on Android platforms. But, sources tell us that the team is launching the same application for Android.
Launched by TTYL Inc., Poparazzi is entirely free to download with no in-app purchases. You have to fulfill the age requirements( 12+ ) to download the app and enjoy being "Popped" by your friends with no hefty charges.
How To Use Poparazzi
After you have completed the downloading process, signing up is very easy. On opening the launch, the app gives you a quick overview with its Poparazzi pop-ups. It will start by asking you to allow the necessary permissions such as notifications, camera, phone, etc. Without any major concerns, grant all of them.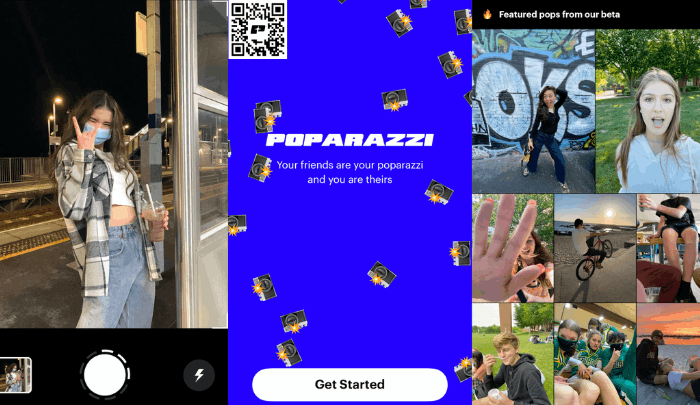 Furthermore, fill in all your essential details like phone number and age. You will be getting an OTP for the verification process regarding your registration. After that, add your profile picture and create a username for your account.
Now, all you have to do is "choose" to invite people from your friends and family. Choose three friends that can take your best photo and get started with Poparazzi.
Who Can Take Your Pictures On Poparazzi?
Anyone and everyone that is registered on Poparazzi can view your pictures. But, these can only be uploaded directly on your profile by those on your follower's list.
If anyone wants to upload your picture but is not following you, they will first need to be approved by you before uploading pictures of you. Only those pictures that you will grant permission to can be viewed on your profile.
Apart from it, if you dislike any picture on your feed and want to remove it, you have full access to do it. You can re-adjust your profile by deleting the pictures you don't want others to see.
Pop Scores
The app makes use of a gamified feeling with "Pop Score." Your Pop Score is based on the number of photos you take with your friends. By uploading each Pop, your Pop Score increases.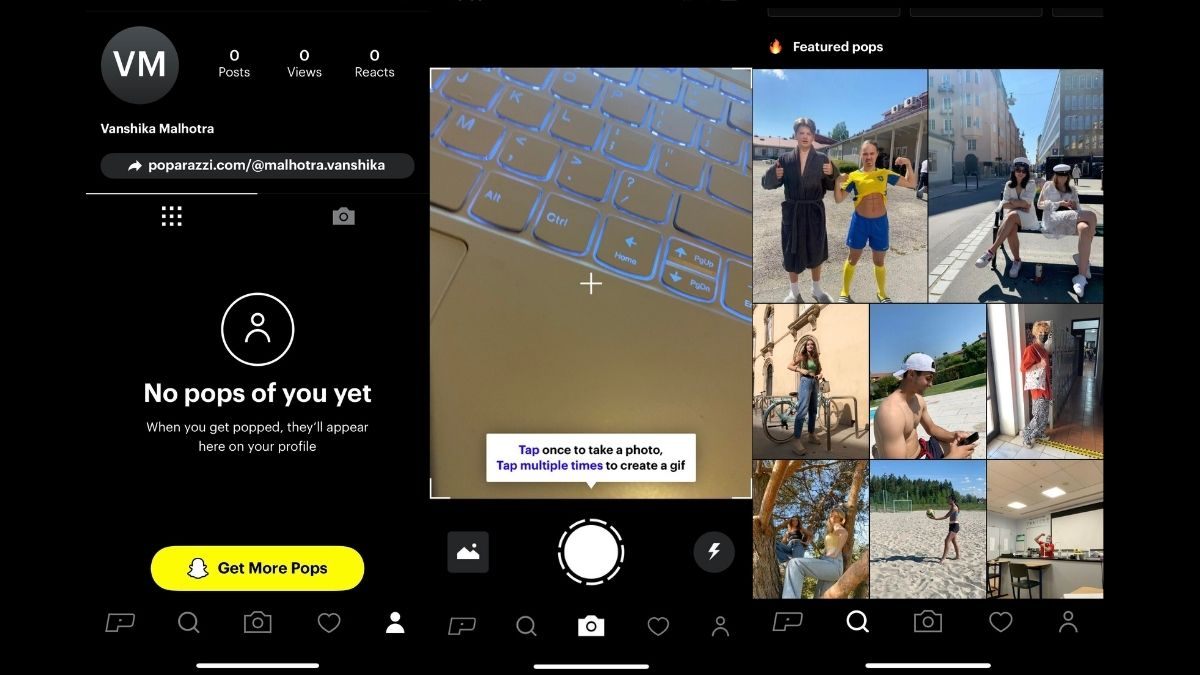 Follower counts are not displayed straightaway on user's profiles, but the number of views on "Pops" can be seen on the profile. This way, you can have an idea of how many people saw your pop.
Where most networking sites allow commenting and liking of photos, Poparazzi doesn't promote the same. You cannot comment and like any post on the app. But, you can react to it with emoticons.
The emoji counts are displayed under photos that you have posted.
Poparazzi App Interface
There is much more in Poparazzi than the photo-sharing concept. The app interface is divided into sections, somewhat similar to Instagram's older version. It has two sections that exhibit netizen's images referred to as "Pops" inside the Poparazzi world.
The camera icon is for taking Pops, an Activity Section, to keep the profile buzzed with you and your friend's activities. Last but not least, a Profile Section for updates about your profile.
The Profile Section showcases followers with their Pop maneuvers and how many Views and Reacts they have. Your profile will automatically be filled with Pops when people start to click your photos and post them.
What Makes Poparazzi Unique?
The sole purpose of social-media giants like Instagram, Facebook, and Twitter, is to "Connect Everyone." We have often misused this connectivity. Today, we all connect by only sharing just the best and perfect images. The perfect moments, perfect pictures, perfect captions, but everything might not be that PERFECT!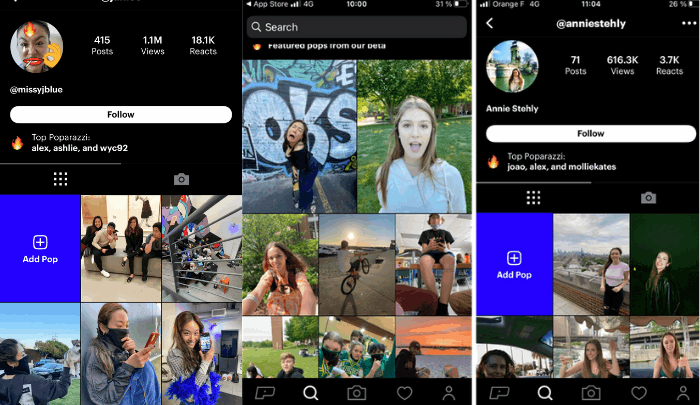 We have hyped posting "perfect pictures" so much and accepted a "Fake, Happy Lifestyle." Poparazzi is an app that uses the same social media concept to try and break these stereotypes of living in an illusionary-always-happy-world.
The interface of the app is designed to promote "Candid Pictures and Unfiltered Moments."
Above all, it shoulders thoughts of "Embracing your Ownself, just the way you are," because life will always be perfectly imperfect!
Tips To Use Poparazzi
To enhance your experience on Poparazzi, here are some tips that you must know before stepping into the "Pop World."
In a way, your profile on Poparazzi is created by your friends when they take photos of you. You, in turn, create profiles of your mates when you take photos of them.
Toggling your account to private means that only those people you approve of can take photos of you. The person whose photo has been taken has the authority to remove photos from their profiles that they don't wish others to see.
Blocking Someone
To prevent certain users from taking photos of you, Paparazzi provides the option to Block them. Blocking a user will restrict them from taking or uploading your images.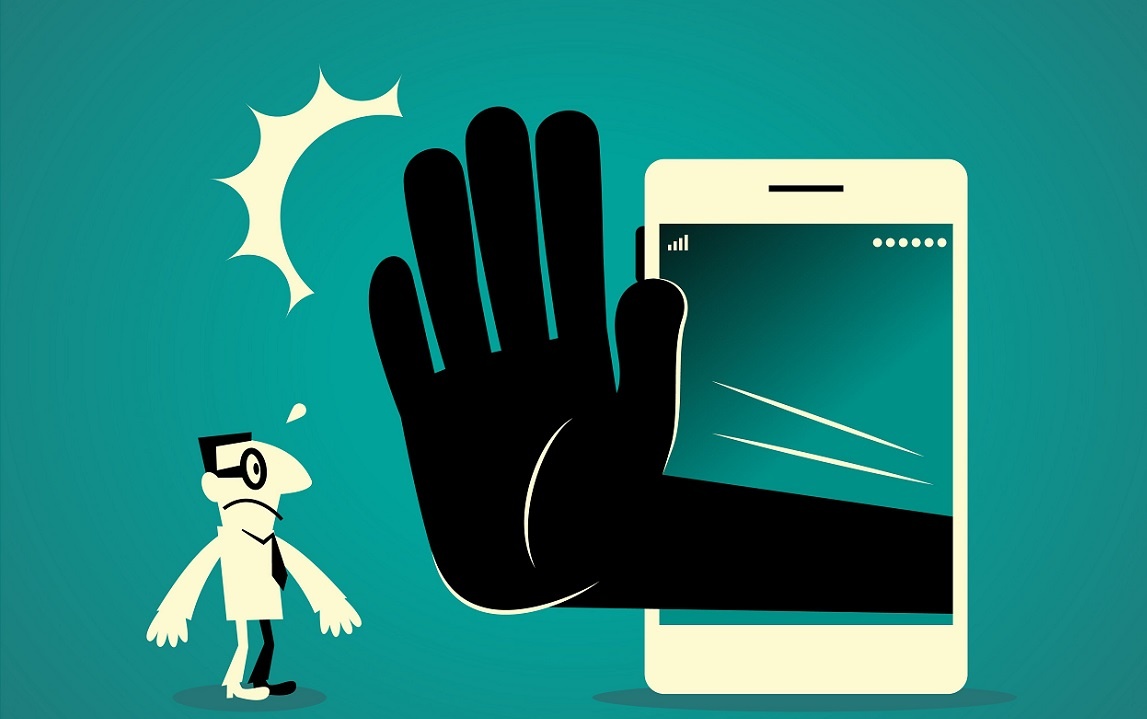 Also, blocking someone on the app will make sure that they are no longer a part of your Poparazzi squad. They cannot communicate with you through the app and won't see photos you're in.
You will also have no access to their profiles and see photos they're in.
Do Not Break The Community Guidelines
It is suggested that no one should support bullying and impose threats on anyone. There is no room for trolling, impersonation or posting obsolete content like pornography and nudity. It is strictly prohibited.
As per the community guidelines issued by Poparazzi, they aim to make it a safe and comfortable place for everyone. In their policies, they have stringently mentioned that these things will not be tolerated.
If by any means these norms are broken, your account can be deleted by the Poparazzi team.
Poparazzi Vs. Other Social Media Giants
The sudden skyrocketing of Poparazzi welcomed a lot of opinions comparing it with other TechCrunch apps. Some say that Poparazzi can be a threat to Instagram, taking away its eminent position.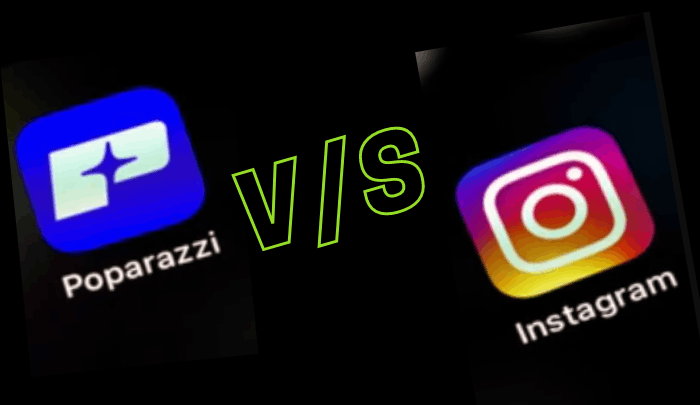 Paparazzi's featured photos from the beta version tend to be different in a more genuine and realistic sense than what we rarely see on Instagram and Snapchat. Thanks to their tons of Filters!
Poparazzi is in its budding days, so there are excellent chances of changes like restrictions on uploading pictures and removing view counts to give the app a better shot at longevity.
Reviews And Ratings
Founded by Alexa and Austen Ma, Poparazzi received an overwhelming response in its initial phase. It was a chart-buster with the Number 1 position on the App Store on the first day of its launch.
Apptopia showed that it was crowned as Number 1 amongst the other photo/video apps in the US ever since day 1. With an average rating of 4.6 stars out of 5 on the Apple App Store, the app is a highly regarded app in the photo and video community.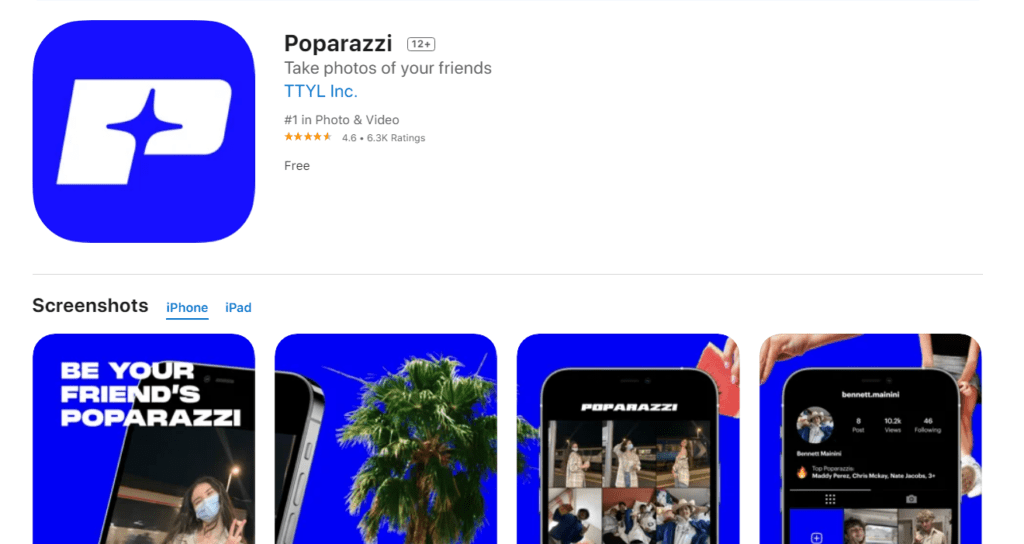 The Bottom Line
With everything being said, Poparazzi points out a realistic approach to overcoming the bumps of social media that we have created. Nothing is perfect in this world, and we need to depressurize ourselves with so much stress in our lifestyle.
Overall the app is fun, especially for the young, carefree people out there. Its stance on anti-glam and its unique idea makes it stand apart in the race.