The power of social media has been proven to be limitless - Facebook is the marketing of the future. As a person creating content and managing several Facebook pages for various brands, I know a thing or two about what makes a post go viral on the social media platform.
Whether you are a start-up wanting to spice up your presence on Facebook, an aspiring content creator, fellow social media manager like me, or just reading for fun, here are some posts that went viral on Facebook. Let's take a look at why!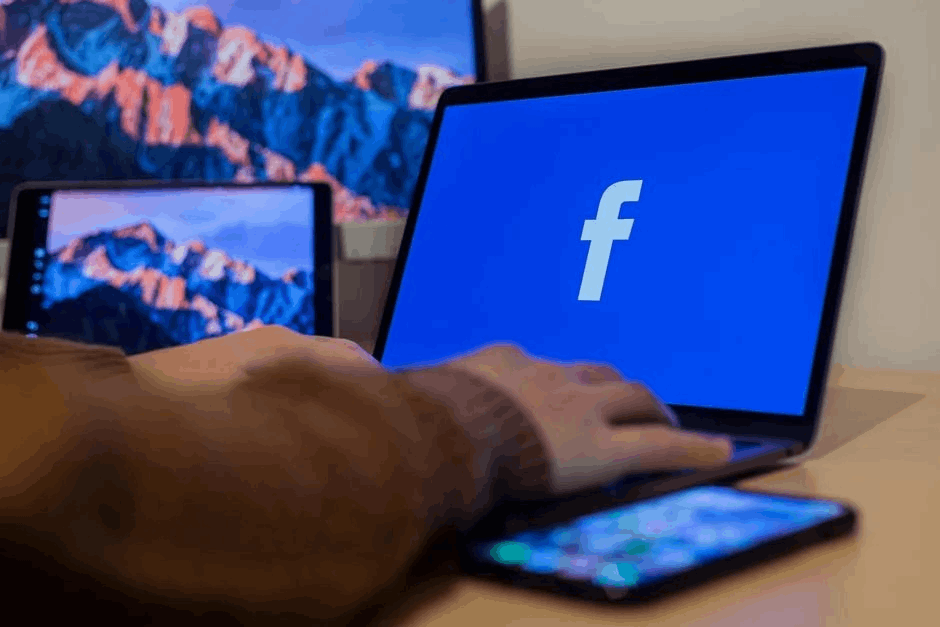 Call To Action: EA Sports Madden NFL
As a social media manager, I know that people respond best to posts that tell them to do something. People like being engaged; posts that are passive rarely become viral and usually receive less attention and engagement. Call to action types of posts make people feel relevant, important, and needed.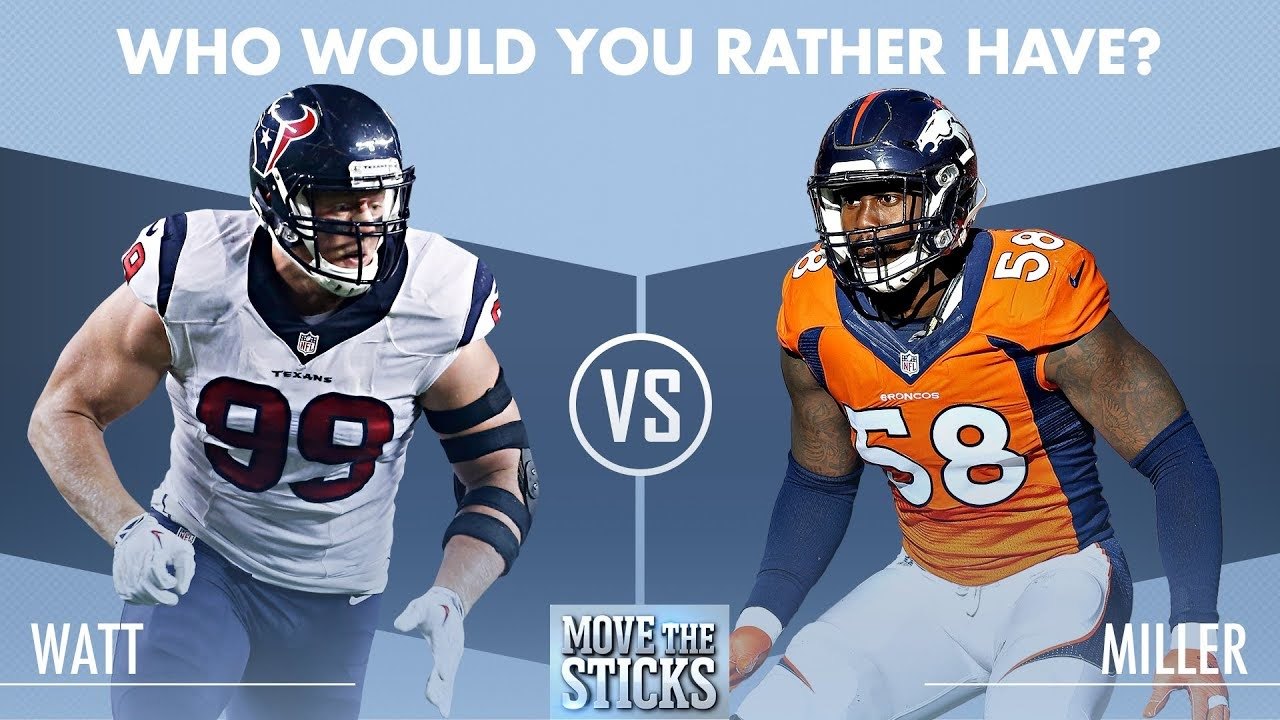 I have found that these posts receive over 35% more engagement than straight-forward and normal posts with a photo and a caption.
For instance, a Facebook post by EA Sports Madden NFL posted a side-by-side photo of Von Miller and JJ Watt. They asked the viewers to like or comment as a way to show their vote for the player they prefer. In a span of an hour, the post reached thousands of users, as shown by the reactions garnered by the post.
Sharing DIYs: Oreo
Do-it-yourself posts, or any post which contains new information, will surely be a hit on social media, especially Facebook. Most of the ads that I do for companies selling craft materials and food companies selling ingredients rely on this type of content.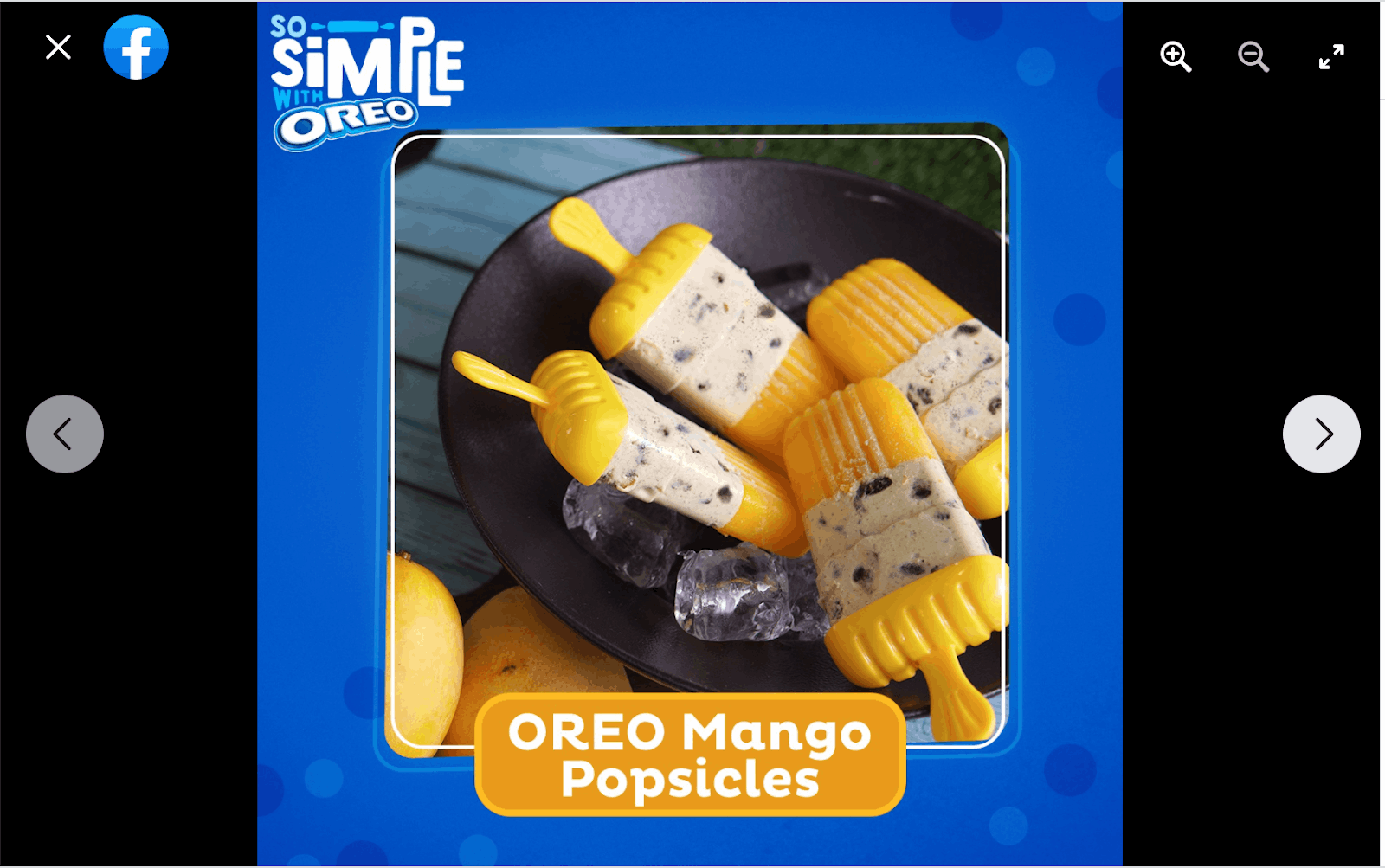 These types of ads are effective and straightforward. People like learning on social media, so providing them with content that allows them to try something new or discover a certain life hack will surely gain traction and engagement.
Recipes, art crafts, hacks, tips, and tricks on using a certain product, are the content that I use when dealing with clients who want their posts to go viral on Facebook using the DIY content formula. A perfect example is a post by Oreo, which shows different snacks to be made with their product and called it Snack Hacks.
Newsjacking: McDonald's
Newsjacking is one of my favorite formulas in creating a viral post - I take something relevant and new and then combine it with a relevant brand or marketing message. The catch? I have to be quick on my feet in coming up with posts and messages once a spontaneous and unexpected event happens.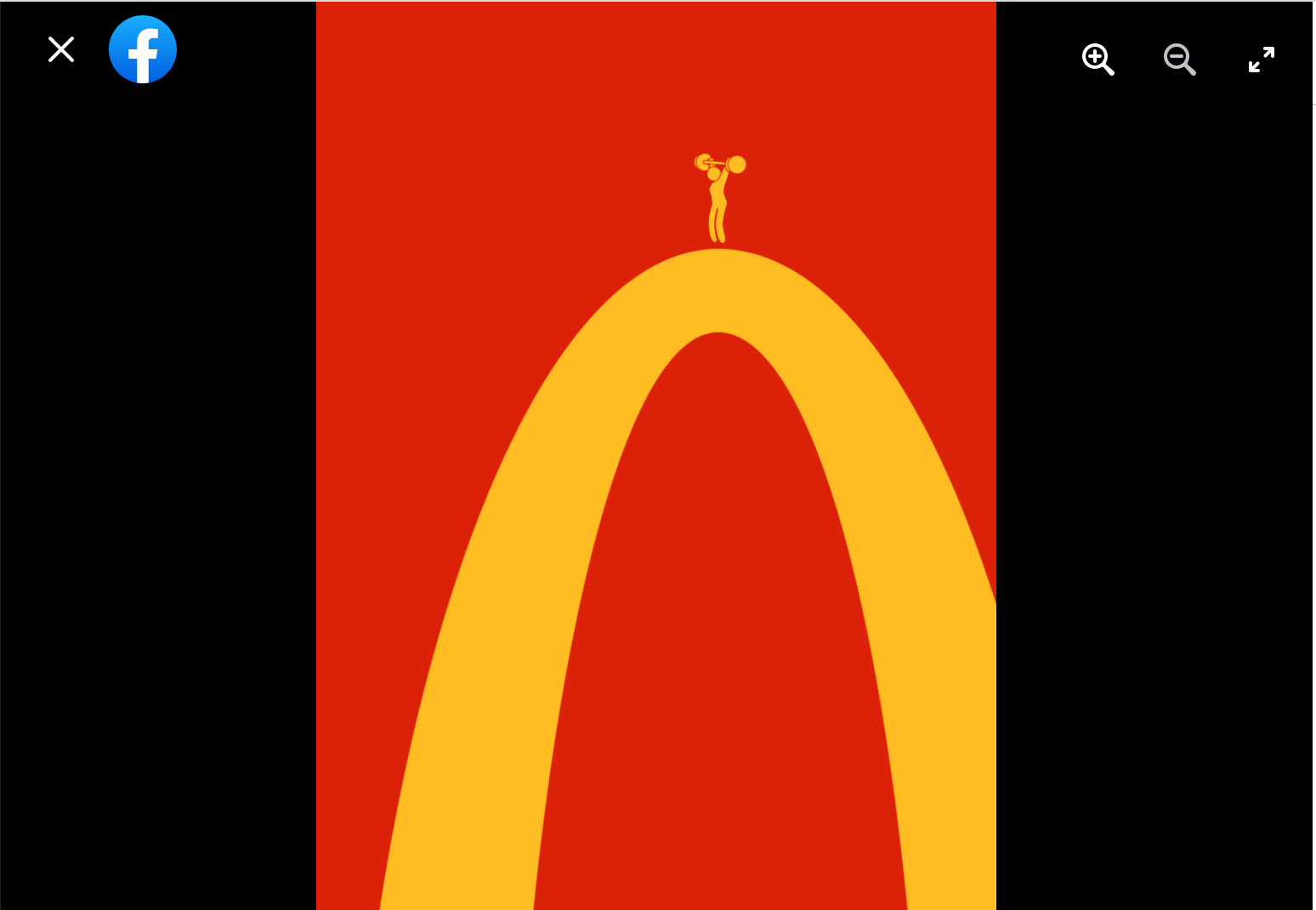 However, for some announced and anticipated events, newsjacking can be planned months or weeks ahead. Take McDonald's and their Tokyo 2020-2021 Olympics advertisements: with minimalist posters screaming their iconic red and yellow arch, their ads for the Olympics easily went viral.
And while the brand message might not be so strong, I think the real goal of newsjacking is for brands to be seen and heard, even if there's an overreach in the relevance of the brand.
Appeal To Emotion: Converse
When I first started out my career as a social media manager and marketing analyst, posts that appeal to emotion were one of my basic trademarks and go-to content formula. And I have a perfectly good reason for that: people love feelings.

I love posts that trigger something in me, whether that may be love, sadness, nostalgia, or others. The most important part of appealing to emotions is to make my audience feel something and let them connect to my message at a deeper level.
Take, for example, shoe company Converse's post showing a pair of red kicks with "We Make a" written on the left shoe and "Great Pair" on the other. Posted on Valentine's Day and topped with a caption that says, "Our love for you is year-round," the post quickly went viral because it is a reminder of love and great partnership.
The Daredevil: Red Bull
While it definitely took me some time to harness the power of this type of content, I realized that people get hooked and excited by things that seem extreme and death-defying, when I asked people why they said that there's nothing more thrilling than to see people do the unimaginable.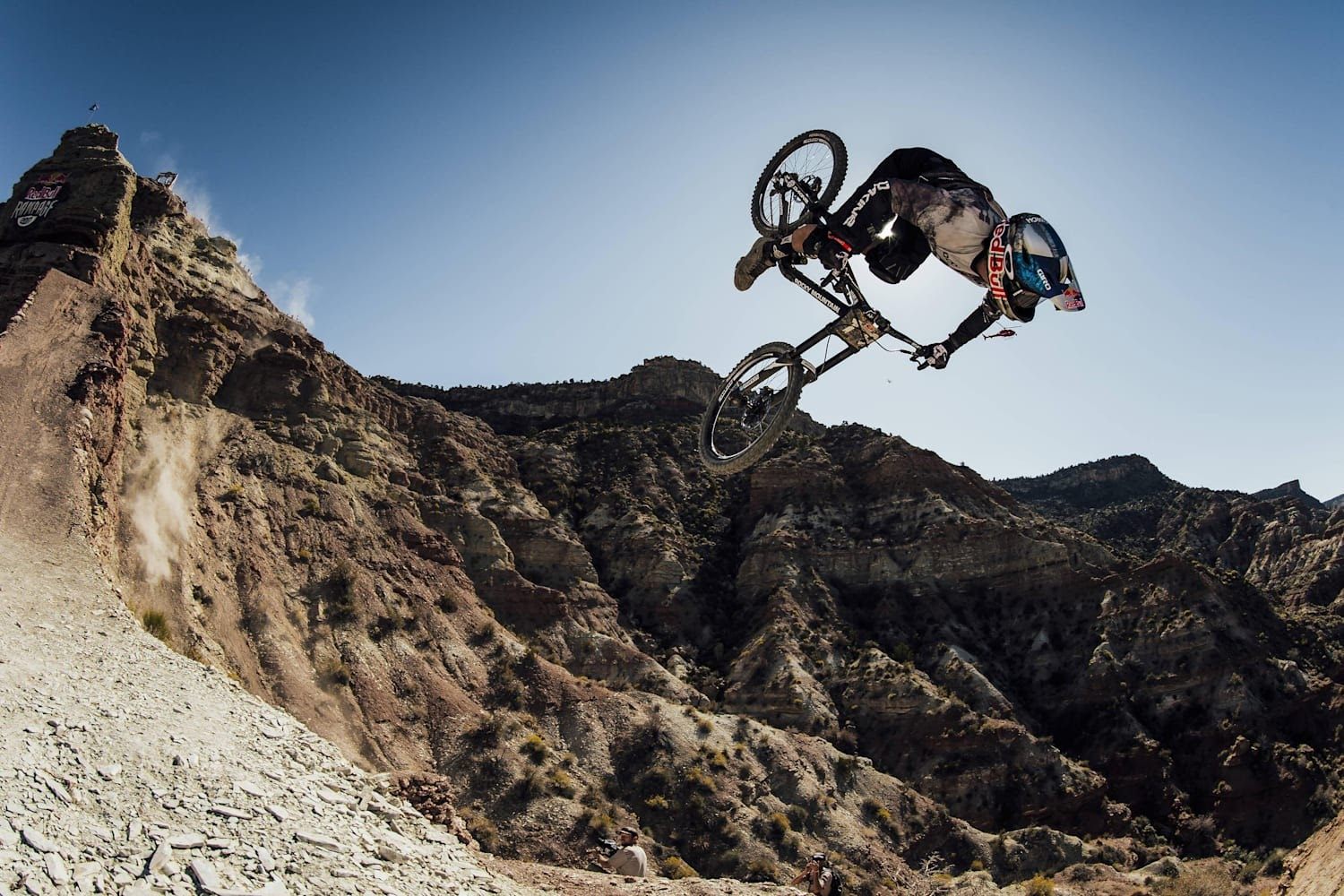 I want people to share my brand, and one of the best ways possible is to develop content worth sharing. I rarely got to work with brands that are a match for this content formula, but when I did, I went all out!
One great example is the post by energy-drink manufacturer Red Bull, which showed a photo of a biker performing a stunt high up in the air with a caption saying, " Get up and stay up.
Supporting Advocacy And Social Issues: Banana Republic
Arguably one of the trickiest yet most effective content formulas, brands that bravely and courageously support advocacies such as LGBTQ rights, mental health, and social issues such as politics really jack up the numbers when it comes to engagement.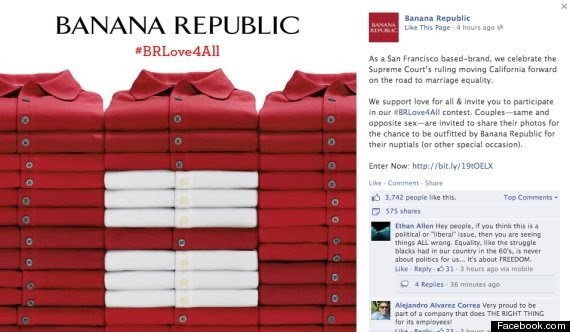 I say that this is also the trickiest because people do not usually have the same opinions on a single issue; there are always opposing sides to a coin. Consequently, brands have to be smart in taking a stance because as much as they want to support causes and issues, they also don't want to be divisive.
Using this type of content, such as what the Banana Republic did in their pro-LGBTQ post on showing one's true colors, is definitely going to cause or spark discussion. But the most important part is getting your brand seen - and as we say, there's no such thing as bad publicity.
Straightforward And No-Frills: Dr. Pepper
There is a fine line between flat and bland content and a straightforward, no-frills approach in marketing. Usually stating a universal truth that is often unnoticed or not given much thought, these types of content actually become viral more easily than others.

For me, it really depends on many more factors, such as brand reputation, context, and visuals. Looking for untold universal truths can be pretty challenging, too, making the development of this type of content really hard to pull off.
However, once I find one, it reaps all the benefits I could ever ask for in an ad. For instance, this ad by Dr. Pepper saying There's a fine line between perfect and exploded is a simple yet unspoken truth about the best condition for consumption of a Dr. Pepper drink! Too brilliant, right?
Selling Sex: Axe Bodywash
Since the 1900s, sex has been a commodity that has been sold not just in the physical form but in the virtual space. Even the idea of sexual intimacy is sold! While I am not too keen on using this content formula on Facebook, I tend to focus on this type of content a lot whenever the opportunity comes.
While a lot of people will find it offensive, vulgar, and taboo, content that is anchored on sex and sexual jokes often get a lot of engagement considering how patriarchal society can be. This type of humor must be carefully structured to ensure that it doesn't go viral for the wrong reasons.
For instance, Axe's post showing a man's hands over a woman wearing a shirt with a keyboard printed on it is borderline offensive. There is much work needed to be done to make this post acceptable, but it went viral anyway!
Prizes: General
If the company I am working for wants to spend some money on engagement and wants results fast, giving away prizes is the most logical and popular option. However, I make sure that my client is true to its word and not just creating fake prizes to rack up the popularity game.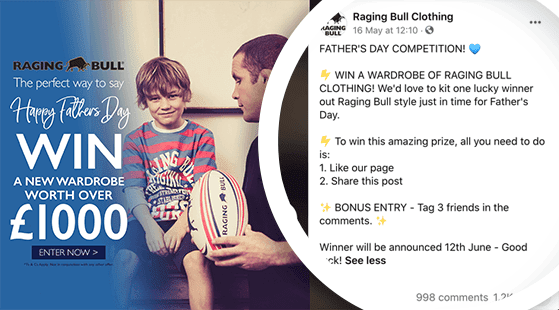 I do not tolerate brands that scam and lie to their users. The best way to go is to provide gift cards, vouchers, or a sample of a client's product. This is one of the greatest ways for brands to show users their gratitude for consuming and patronizing their products.
Conclusion
I always tell myself that my job comes with great responsibility. As much as I enjoy developing and crafting content that may soon go viral, there is a lot of pressure on what I do because my message and visuals can be seen by many people. Like any other person, we should think before we click.
These are just some of the best formulas in creating a viral ad which I use in my everyday life as a content manager and social media manager for various brands. You can choose which to use on your next Facebook post. Remember to be creative, innovative, and critical!