As a first-time mother, I often wish I could read my little baby's mind. If I can just find out why he is crying, I will be in a better position to help him and calm him down. Everyone that I ask for advice has differing 'solutions'.
Then I discovered the app The Wonder Weeks and since then, I have had peace of mind. It has helped me to have a better understanding of my baby's behavior.
If you are also wanting to know what your baby's behavior means, read on to see how the app is helping me.
About the Wonder Weeks App
The Development Cycle
Wonder Weeks
Special Leap – Leap 5
Awards and Accolades
Expand with Extras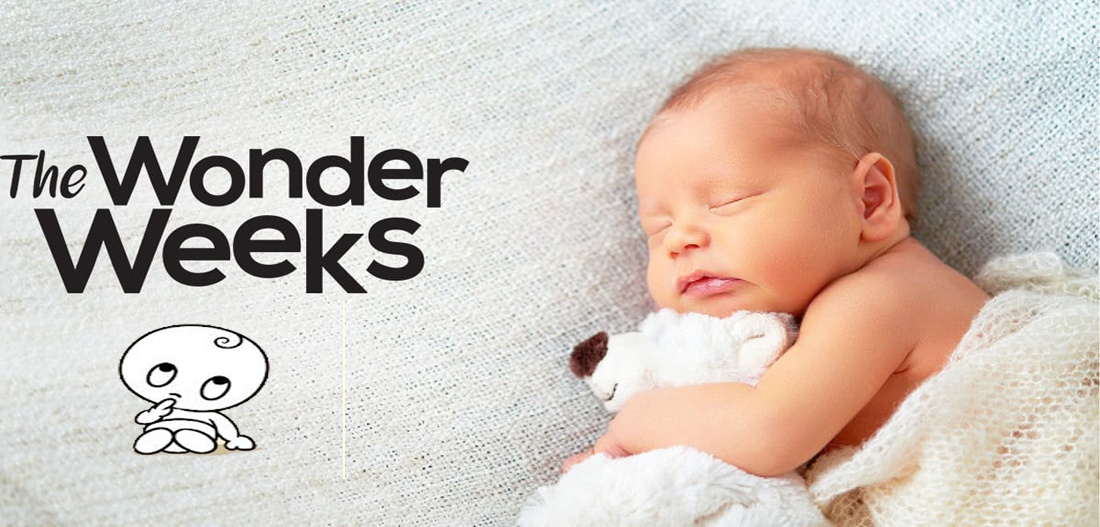 About the Wonder Weeks App
The Wonder Weeks app helps me to discover the phases and steps my baby is going through and tells me when to expect specific behavior. For me, the most important value of the app is that I get information on why my baby behaves as he is behaving.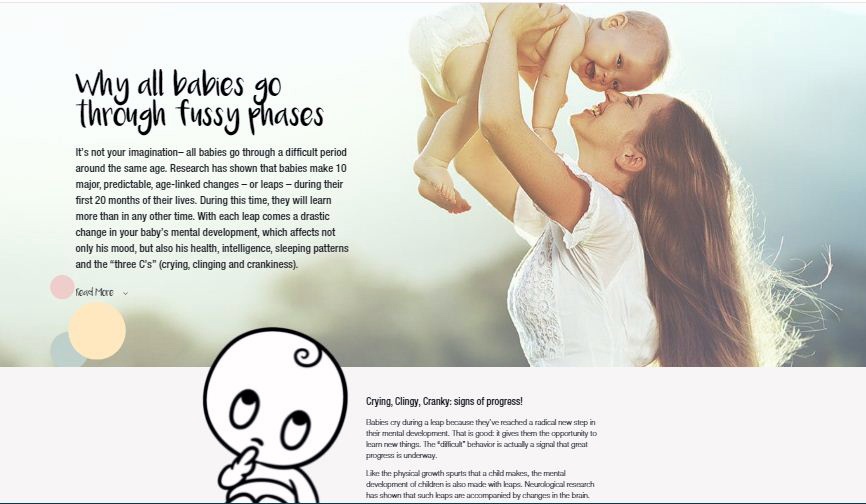 The app gives me insights so that I can help my baby through difficult stages in his development. The app also warns me when I have to expect a new phase with different behavior.
I've now learned that my baby has developmental milestones and leaps. Although I can still not read my baby's mind, the app has taught me when to be worried about my baby's behavior and when is it "normal."
The Concept
The concept of The Wonder Weeks was developed 40 years ago by a Dutch husband-and-wife team. In 1992 they published a book "The Wonder Weeks." In the book, they describe, as a behavioral scientist and educational psychologist, how babies go through mental developmental phases, also sometimes called "mental leaps,"
These leaps help babies to build awareness of the world around them. I've learned that the leaps can cause my baby to regress. He then experiences frustration and this makes him irritable, anxious, and miserable.
Understanding what's going on with my baby really helps me to find the patience to do whatever my baby needs to be comfortable and relaxed again.
The Development Cycle
In the book, and thus in the app, 10 predictable mental leaps can be distinguished. The leaps correspond to age, measured in days, weeks, and months, making it is easy for me to follow my baby's development. The stages occur from the time an infant is five weeks old until 20 months.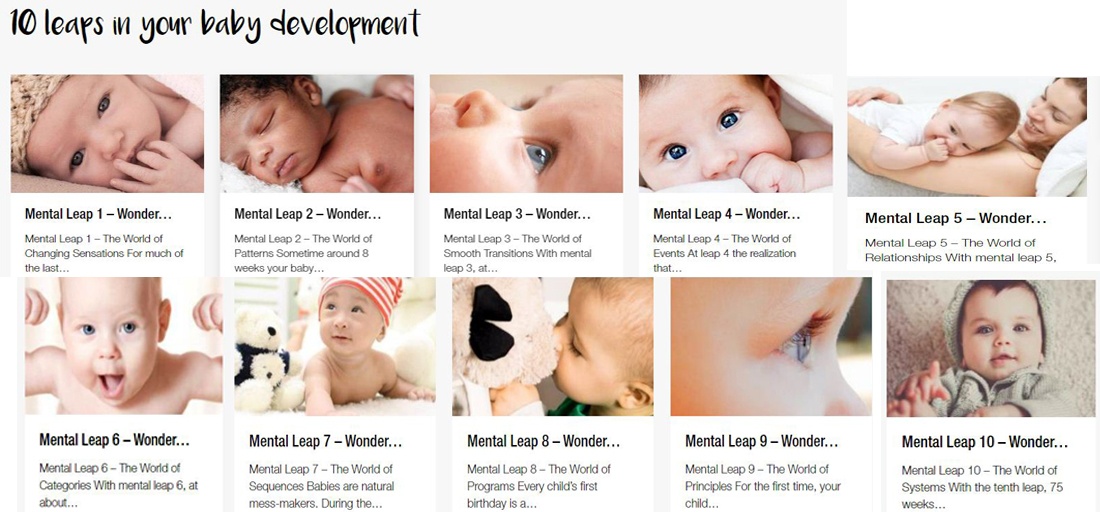 I've missed the first few weeks as I've heard about the app too late. By the time I started with the app I had already missed my baby's first leap.
With the insights I've developed, I now understand the cycle. My baby has a "sunny week" when he is relaxed and "loveable."
Then follows the "Stormy week" that can last from one to four weeks. And then suddenly he is calm again and not crying so much anymore – my baby has reached another developmental milestone.
Baby Insight
I now know that my baby's development is linked to cycles. The app gives me information regarding what is happening to my baby during every developing stage. It then gives me details regarding the next stage so that I can prepare myself to give my best to my baby.
I can now anticipate the changes my baby is going through and stimulate my little one's senses by linking it to his development stage.
This is why experts don't call what the app does "parenting advice" but "baby insight." This insight helps me to get through the early trying times.
Wonder Weeks
A Wonder Week is an intense period of my baby's development. They are the peak times when my baby grows quickly and goes through stages of advancing his physical and mental growth. Fussiness and separation anxiety are cues that my baby is about to make a developmental leap.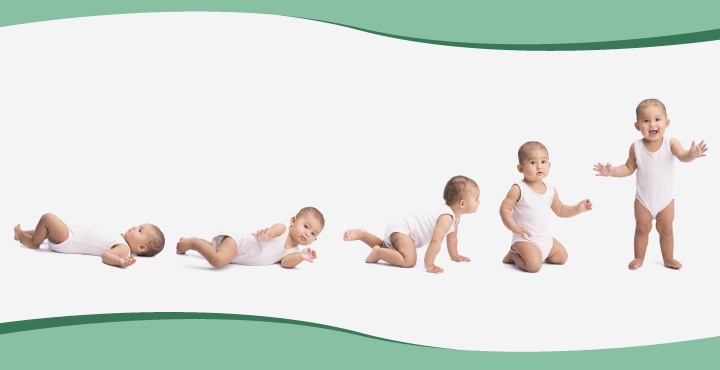 It's useful for me to be reminded by the app about what my baby is experiencing during a Wonder Week period. The other names for this period in the cycle describe my baby's behavior and are called "Fussy Weeks" or "Stormy Weeks."
After my baby has done hard work to learn new skills during the Wonder Weeks, he wants to show the world how clever he is. A Sunny Week then follows.
Sunny Weeks
During Sunny Weeks my baby often sleeps and feeds better. He is more willing to explore and is less clingy. It seems as if he is more contented in his own skin.
I'm experiencing that the weekly cycle of Sunny weeks is generally as predicted by the app.
According to the app, they happen in-between the more fussy and unsettled weeks when development is rapid. The weeks considered "Sunny Weeks" are weeks 6, 10, 13, 21, 31, 39, 49, and 58.
Special Leap – Leap 5
My baby is currently in Leap 5. For me, it is a little bit eerie how accurate the app's information and timing are. According to the information in the app, Leap 5 is one of the most important leaps. My baby can now understand the distance and placement of objects.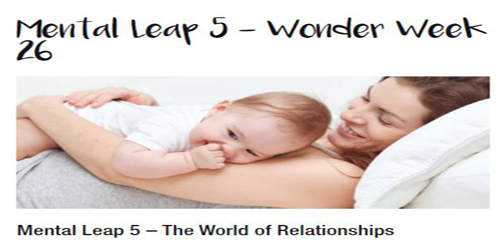 This means that when I walk away, my baby knows how far I am. In Leap 5 my baby is also learning to connect words with actions. Apart from many other "skills," he is also starting to show interest in labels, zippers, and other details.
The app helps me to see that this leap is the perfect time for developing a soothing nap and bedtime routine. I can leave him in his crib and he will pull himself up, and make sounds for as long as he pleases.
How the App Helps Me
The app gives me information regarding all ten mental leaps my baby is taking in his first 20 months. With this information, I'm able to gain insight into every stage or leap. I also know what signals my baby will display when he is in a specific development cycle.
The app also helps me to monitor my baby's development by looking at the typical signals of a cycle. I know what signals should be there and without being paranoid about it, look for medical or other assistance if none of the signals is visible.
It also gives me tips to help my baby. It even let me experience some of the leaps for myself by prompting me to do fun exercises. But I must tell you, it is not always fun. I now know why my baby is irritable and under the weather sometimes!
Awards and Accolades
The app is one of the world's most popular and best-selling baby apps. Apple announced it as the Top 10 "Best of the Year' for 2016, 2017, 2018, and 2019. It is the most downloaded app in paid health and fitness apps.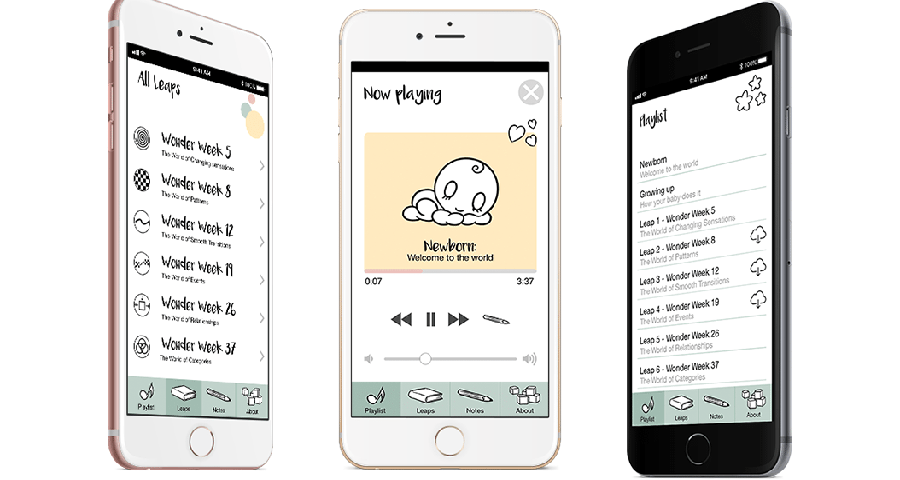 It also received many awards, including the "Coolest App for Moms" Award, the "Choice & Gold" Award by users, the AppRx Awards Top 10 "Children's Health App," and the NHS (UK) award as "Best App for parents."
How to Download
The app is available for Android devices in the Google Play Store and for iOS devices in the Apple App Store. It is not a free app and a one-month subscription will cost you $2.99. I've opted for the six-month subscription of $12.99.
If you use Android the payment will be deducted from your Google account on confirmation of your purchase. If you use the iOS version the payment will be deducted from your Apple ID account.
My subscription automatically renews unless I cancel at least 24 hours before the end of the current period. After I've purchased the app, I manage my subscriptions in the Google Play Store. iOS users will be able to manage their subscriptions in the Apple ID account settings.
Expand with Extras
Since I have the app, I've purchased some extras as well. An extra I found very effective and handy is the Wi-Fi baby monitor.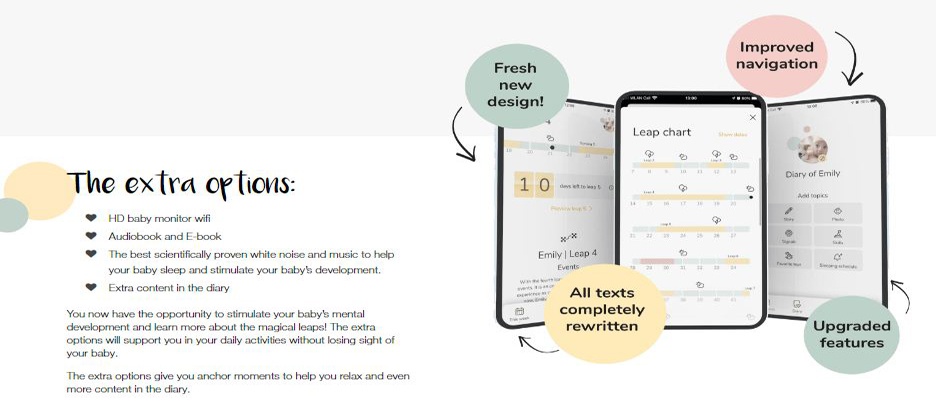 I now also have their audiobook and a range of white noises to help my baby to fall asleep.
I've also acquired various sounds and music that sometimes calm, and other times stimulate, my baby.
My Take
I'm very satisfied with The Wonder Weeks app and am amazed every few weeks at how accurate the information is.
My baby and I are more relaxed during the Sunny Weeks and I don't feel as stressed out or helpless during the Stormy Weeks.
If I have another baby, I will definitely use this app again.
Conclusion
I can recommend this app for all mothers with small babies – whether it is your first or not. I have many friends with more than one child who are now using the app with their new babies.
They all find the app very good and agree that raising their other children through their infant years was much more stressful.