There is your perfect shot – you're smiling ear-to-ear, the light is beautiful, and the backdrop is to die for. But wait, that ugly brown patch on the wall is glaring right back at you. I've had my fair share of disappointing photobombs and 'ruined' shots.
But finally, after years of research and wasted time on mobile photo editors, I've finally found the perfect one. TouchRetouch is hands-down one of the best photo editing apps I've come across in my short journey of professional iPhone photography.
It helps you remove unnecessary objects, lines, blemishes, and basically makes your photo perfect. Here's a detailed account of everything I've learned about the app over months of usage.
About TouchRetouch and ADVA Soft
More Detailed Edits
Cost of TouchRetouch
Various Tools in TouchRetouch
Tips to Make The Most of TouchRetouch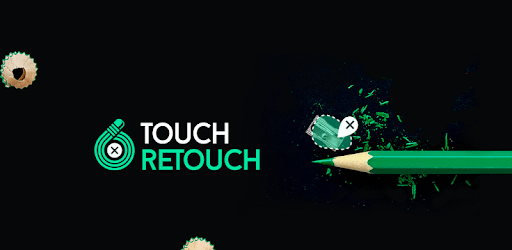 About TouchRetouch and ADVA Soft
TouchRetouch was developed by ADVA Soft as a one-touch solution to professional photo editing. The app combines innovative algorithms with modern technology to offer simple, implementable solutions to photo retouching.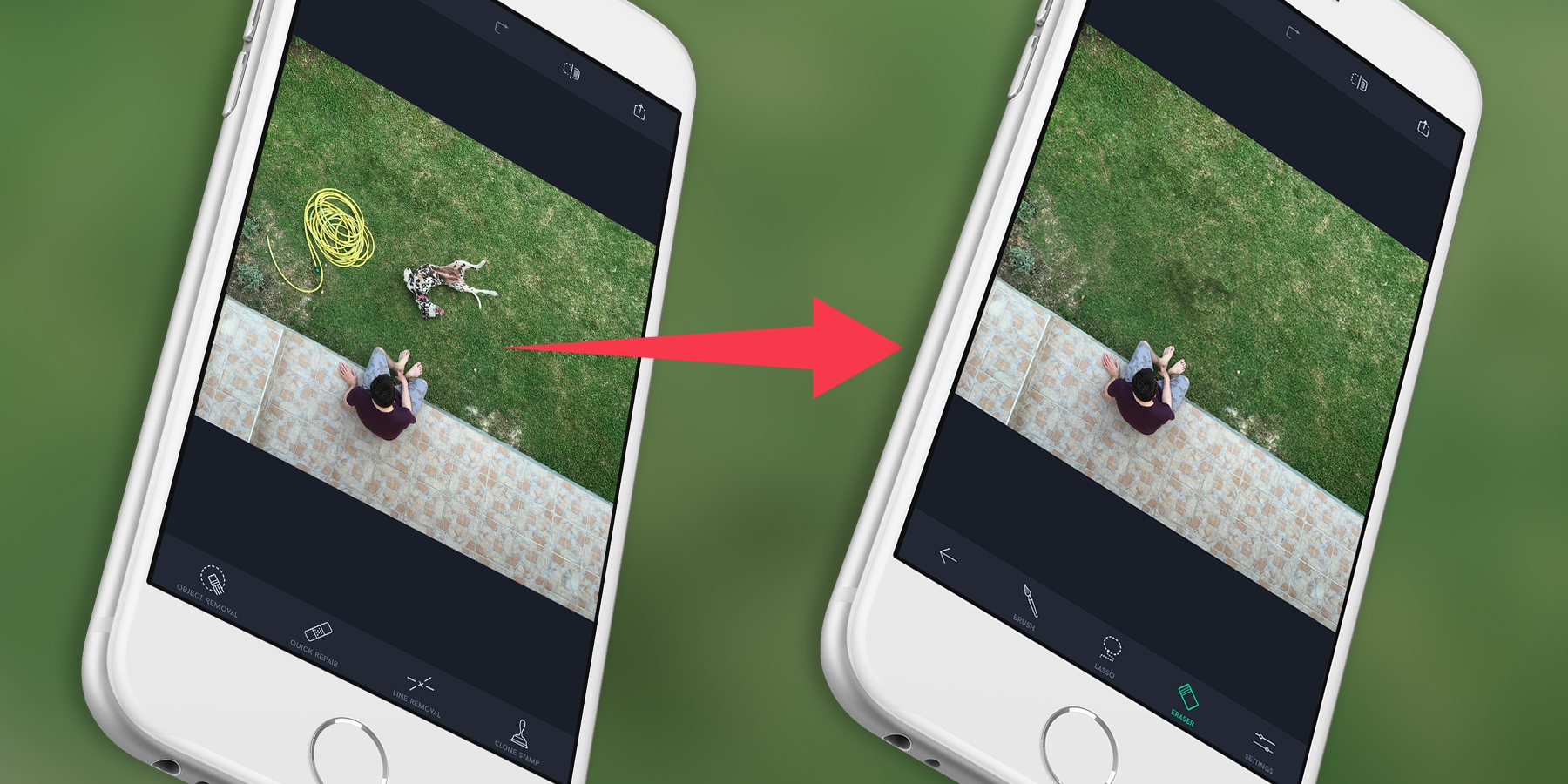 Unlike many other editing apps that I found, TouchRetouch is more about the actual 'work' than the annoying pop-ups, ads, and features. TouchRetouch shines with its numerous benefits and pro-like results.
ADVA Soft has a good reputation for creating apps that provide effective and efficient solutions. Their expertise lies in photo editing, with other editing apps like Handy Photo and Recrop in their portfolio.
TouchRetouch also stands out due to its customer-oriented focus. ADVA Soft constantly comes up with new updates, fixes bugs, and actively listens to what improvements people want in the app. You can be sure that your feedback will be heard and any concerns you face will be resolved.
Features of TouchRetouch
The app is packed with all the features any pro photo editor would need to remove unwanted objects from pictures. And the best part is that they come with an unbeatable simplicity of usage.
One of the most prominent features of TouchRetouch is the easy one-touch Object Removal. It lets you wipe out unwanted objects from your otherwise pretty pictures in a swipe of a finger. The tool works with both plain as well as complex backgrounds patterns equally well.
Another feature that I absolutely love in TouchRetouch is the Quick Blemish Repair tool. Why spend hours on makeup or professional lighting when you can remove blemishes in a click. It takes you another step closer to a flawless picture ready to bless your Instagram feed.
More Detailed Edits
I've always found it harder to remove thin lines or scratch-like marks from images as compared to bigger objects. TouchRetouch solves the issue very well with its innovative Line Removal tool. It selects and erases any line from the photo with razor-like precision.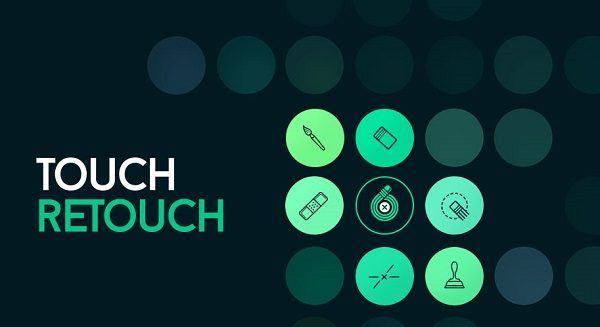 Finally, here's my favorite feature in the TouchRetouch app: the Clone Stamp. It is used for manual retouching of photos that require complex content removal.
For example, when an object borders another object in the photo, Clone Stamp comes in handy for clean, precise removal.
How to Download
TouchRetouch is available for download from the Apple Store and the Google Play Store to be used across multiple Android and iOS devices. You might notice some changes in the interface but the features and functionality are all the same.
Once downloaded, you'll need to sign up with your name and email. You can continue without signing up but I would suggest you sign up to keep all your work safe.
Cost of TouchRetouch
Now here's the catch- even though the app is great, it's paid and there is no free trial. It means you need to trust your research and user reviews before investing in the app.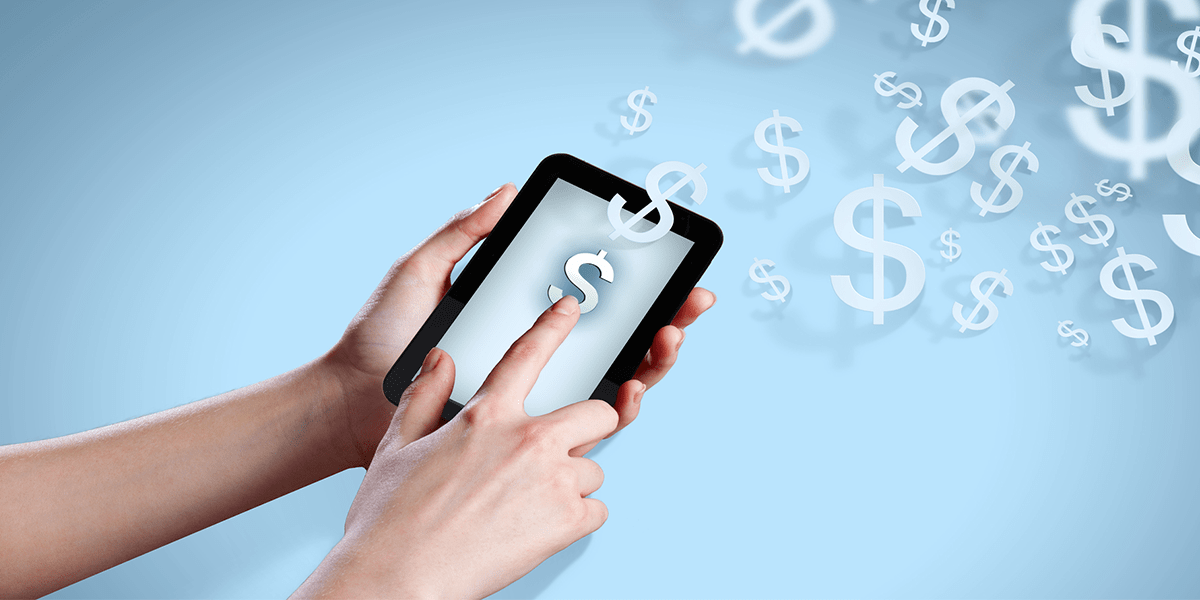 For Android and iPhone users, the mobile version of the TouchRetouch app will cost $1.99, and for Mac users, the app will cost $14.99. The difference in the cost is owing to the simplicity and ease of use on Mac.
To purchase the app from the Google Play Store, you'll need to make payment directly to the store via your Google account. You can also redeem Play Store gift cards to buy the app. On the Apple Store, you'll need an Apple ID and any of their authorized payment methods.
You can also apply for a refund if you're not satisfied with the app which will get wired through the same payment channel.
How to Use TouchRetouch
After installing and setting up the app, go to the home screen and click 'Albums' to access the photo library of your device.
You can select an image in any format and orientation to remove unwanted objects. Once you've selected the desired image, you'll see the four main editing tools in the app viz. Object Removal, Line Removal, Quick Repair, and Clone Stamp.
Each of the editing tools removes a specific type of blemishes or imperfections from the image. I'll talk about each of them in the next section of the article.
The app makes quite simple but effective edits which usually begin with a lasso or brush. You can easily adjust the size of your brush or undo a selection with erase button. Lucky for me, TouchRetouch lets you undo and redo your edits without any limits.
Follow the Tutorials
The awesome developers at ADVA Soft have added tutorials for new users in the app. You can access these tutorials from the home screen of the app.
Each tutorial comes with step-by-step instructions for several things you can do with the app.
At the bottom of every video, you will also find useful information related to the technique.
Various Tools in TouchRetouch
As I mentioned earlier, the TouchRetouch app has four editing tools used for a different type of objects. Under the Object Removal Tool, you can use brush, lasso, or selection eraser options.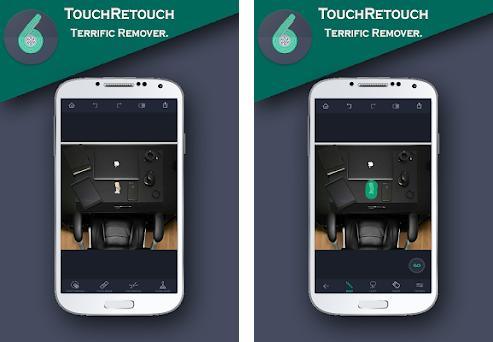 With Lasso, you can remove an object by simply outlining it. While with the Brush tool, you have to brush your finger over the entire object. Lasso is quicker to use but the Brush tool is great when you need more precision.
I use the Quick Repair Tool when I need to remove isolated blemishes or unwanted objects in seconds. Under this tool, you get separate Quick Brush and Blemish Remover options.
Use Quick Brush when you want to select and remove small but easily detectable objects. Blemish Remover can be used to remove finer imperfections from the face, like scars, acne, spots, etc.
Line Removal and Clone Stamp
The Line Removal Tool lets you remove either lines or segments from a photo. If you want to remove an entire line, select Line Remover and then trace your finger along the line. If you want to remove only some part of the line, select Segment Remover and trace your finger along that section.
The Clone Stamp is one of the most advanced tools in the TouchRetouch app. It is used to duplicate any object or area in the image and paste it into another area. You can use it to duplicate objects or repair any blurs/inconsistencies left behind after object removal.
To clone an object, simply select the Brush option and select the object. Then swipe your finger over the area where you want the object to be pasted.
Tips to Make the Most of TouchRetouch
With time, you'll get more familiar with the app and discover several hacks. But to give you a kickstart, I'll share a few tips I learned about the app that makes the work easy.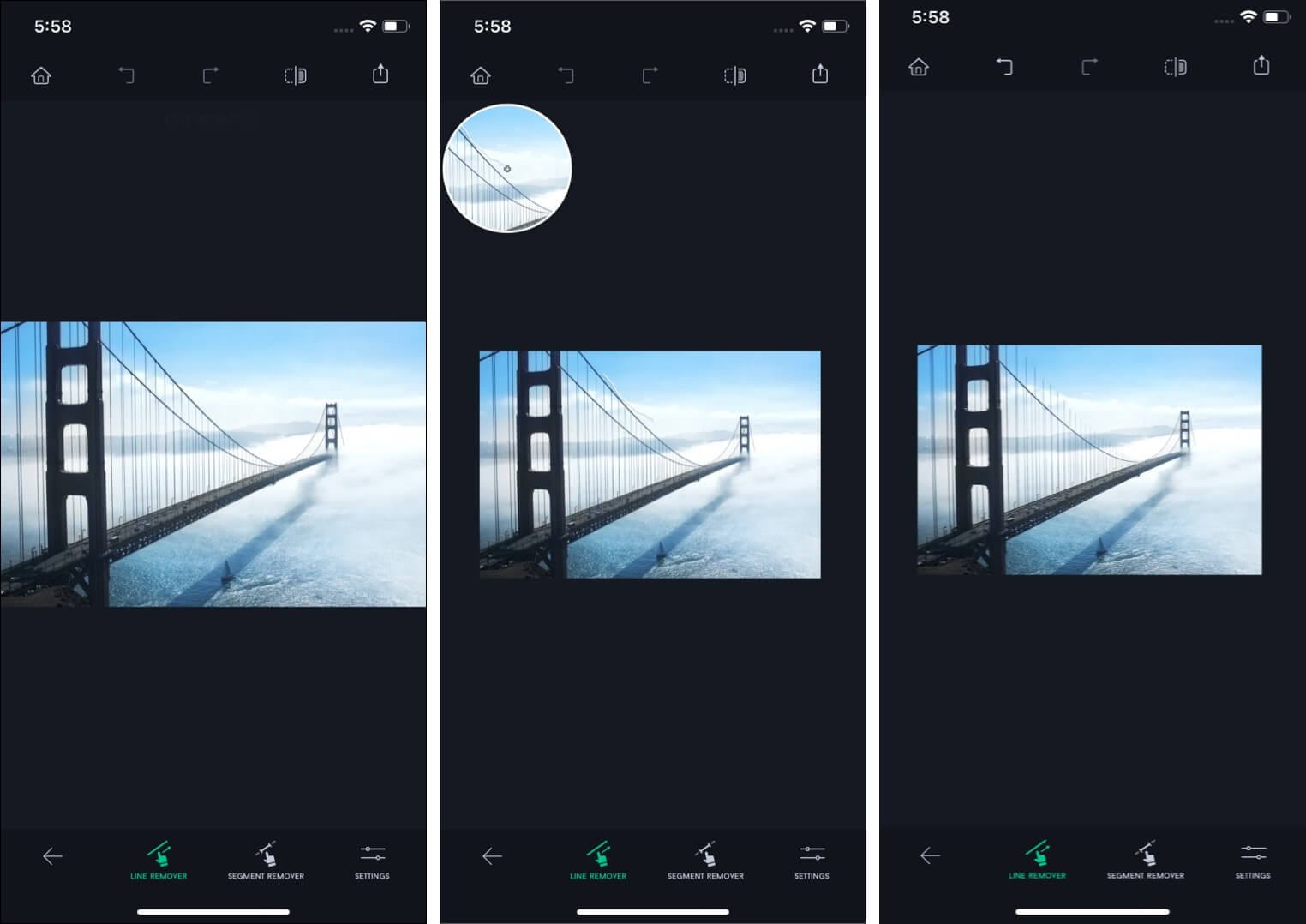 While selecting an area or object, as you move your finger, keep an eye on the loop that pops up on the screen. It shows a zoomed-in view of the area that is slightly obstructed by your finger so you can make a precise selection.
Zooming in on the image while selecting very small objects also helps. You can quickly zoom in or out by double-tapping an area.
In the zoom-in mode, you can navigate the screen by dragging two fingers instead of one. This technique helps you make clean edits efficiently.
Additional Tips
When you're done editing, you'll see two save options in the app: 'Save as Copy' and 'Modify Original'. I'd personally suggest you only use 'Save as Copy' as it makes a separate copy of the edited version. The other option modifies the original permanently and you lose the old version.
Another convenient thing about TouchRetouch is the Photos Extension support. You can directly select a photo in your gallery and choose TouchRetouch in the 'More' menu. It lets you directly edit photos in the Photo app, thus saving time.
Conclusion
TouchRetouch is no doubt one of the most useful tools a smartphone photographer can have in their phone. It combines the functionality of highly technical software like Photoshop into simple mobile-based solutions.
But before you go ahead and make the purchase, make sure you carefully look through reviews and tutorials online.