The YouCam Makeup app is a two-in-one mobile app, acting as a selfie makeup editor and a makeover cam app.
We can utilize the complete set of makeup tools and features on the app to enhance our selfies.
Learn more about the features of the YouCam Makeup app below. Discover how it can help us improve our selfies.
YouCam Makeup – The Makeover App
Live Makeup Makeover Cam
Spotless and Smooth Skin Tool
Eyeshadow and Eyebrow Editors
Lipstick and Blush Tools
Hairstyle and Hair Color Editors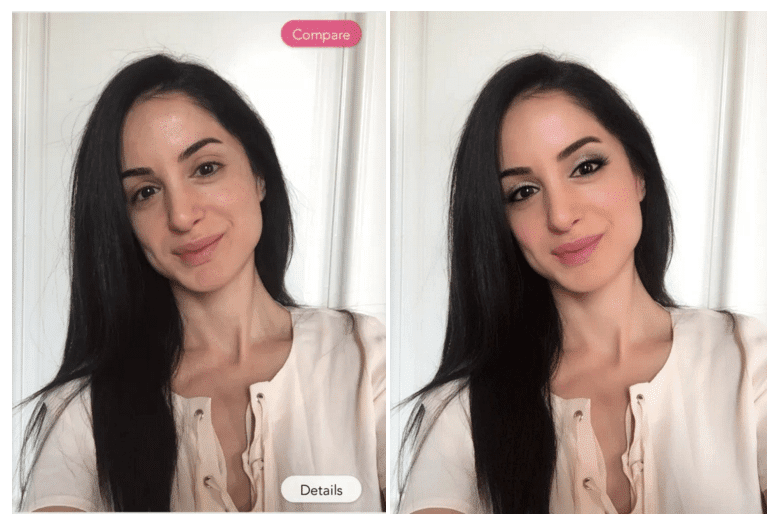 YouCam Makeup – The Makeover App
Perfect Mobile Corp. launched the YouCam Makeup app in 2014, which immediately gained popularity for its exciting features. The app has recorded over 100 million downloads at present. YouCam Makeup also has a consistent excellent rating and user reviews.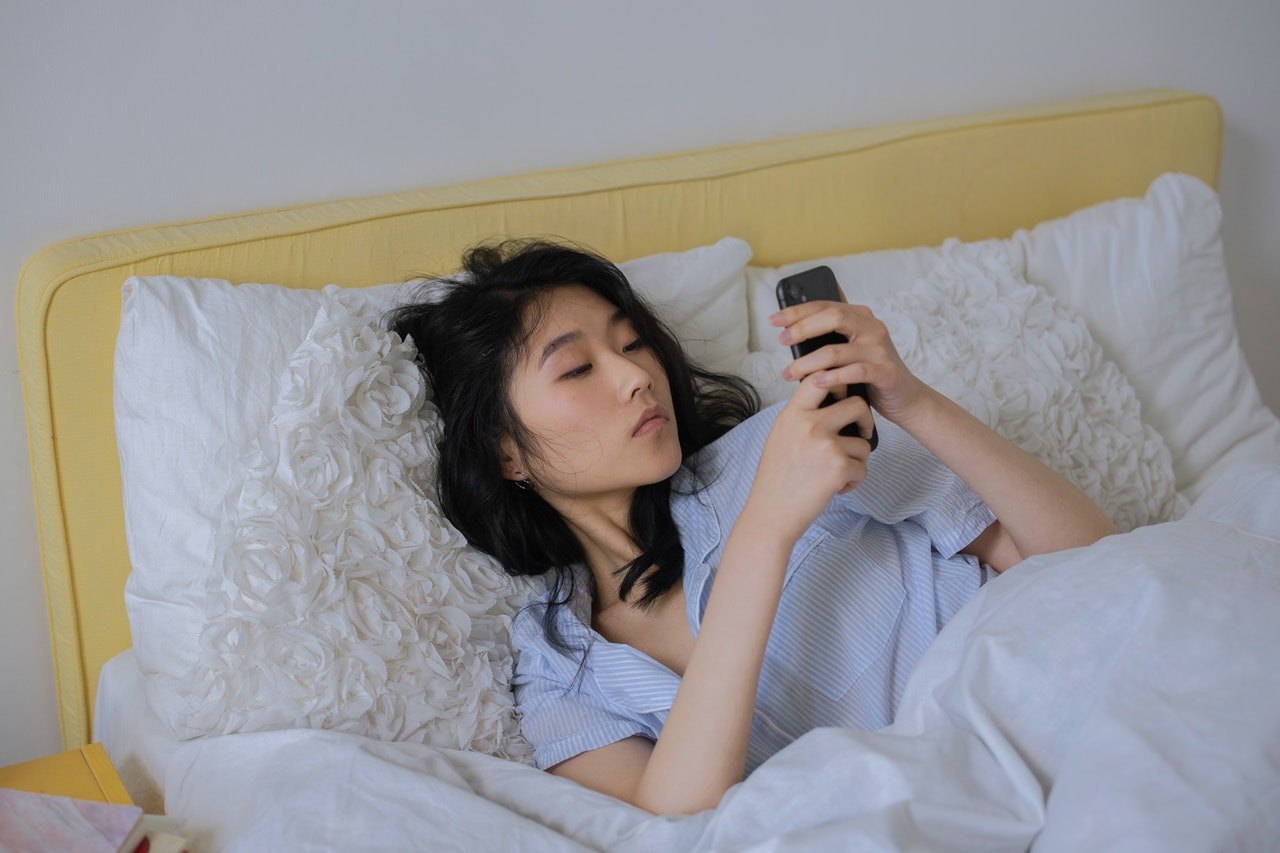 The app describes itself as the number one virtual makeover and selfie retouch editing app out there.
YouCam Makeup has a complete set of tools with which to edit our selfies by adding makeup, changing our hairstyle, adjusting some of our facial features.
We can do the makeover live using our phone's camera or by using our recent selfies.
YouCam Makeup Availability and Price
Everyone can get the YouCam Makeup app as it is free to download on both the Google Play Store and the iOS App Store. We can enjoy most of the app's features for free, but it has one big disadvantage – advertisements.
We need to subscribe to the app's membership plan that costs $5.99 per month or $29.99 per year to remove ads.
Other in-app purchases are available for premium items that range from $0.99 to $99.99 per product.
Live Makeup Makeover Cam
One of the most interesting features of the YouCam Makeup app is that you can do live makeup makeovers using our phone's camera. You just needed to grant the app permission to access your camera in order to enjoy this feature.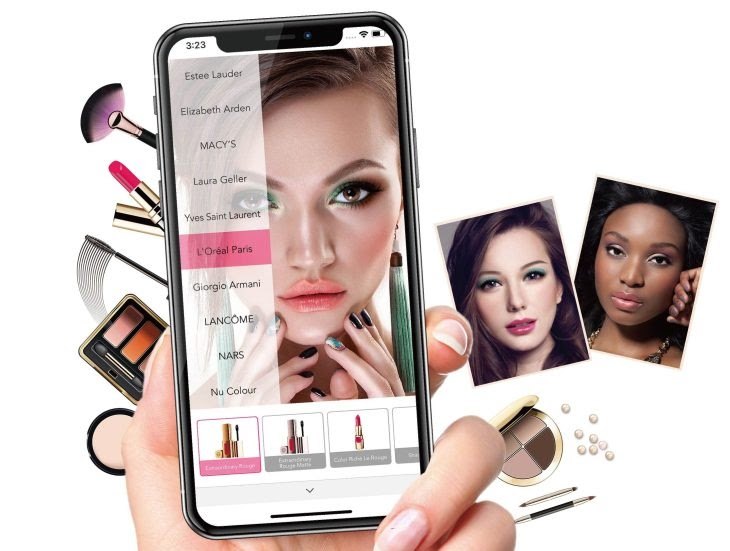 YouCam Makeup uses its augmented reality (AR) technology to make the real-time makeover possible. We can apply filters and use tools to find the best look for our selfies. The entire makeover process can be saved as a video, which we can share.
Moreover, the live makeup makeover feature instantly enhances our looks, including lip color alteration and skin smoothening. Moreover, we can enjoy tools and features like nose enhancer, foundation, lipstick, blush, concealer, and highlight.
There is an unlimited chance for us to change how we look in the makeover process. We can check which look suits us the best after taking a snap of each look during the live makeup makeover process.
Further Editing Tools
Like any typical photo editing app, YouCam Makeup allows us to improve our recently captured selfies.
We can start by adjusting or enhancing our face shapes using the app.
It is possible to add or reduce our cheekbones, make our jawlines more prominent, or smile even if we are not smiling in the original photo.
Spotless and Smooth Skin Tool
Sometimes we may have skin with bumps or redness that we want to smooth out for our pictures. We can achieve that flawlessness with the help of the YouCam Makeup app.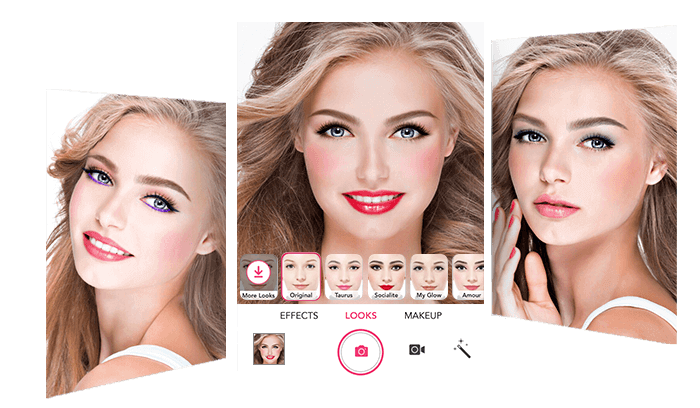 The app has the Retouch and Airbrush Face Tune feature that does the trick in making our faces look smoother and spotless.
This spot correction tool explicitly removes pimples, acne marks, and dark spots. In addition, we can reduce our freckles or remove them totally of what we want.
One of the most common reasons people use this feature is to make them look younger. The app allows us to smoothen our fine lines and wrinkles. Also, we can remove or soften our eye bags.
Makeup Application on YouCam Makeup
With YouCam Makeup, we can take selfies of our bare faces and edit hyper-realistic makeup onto them. This can save us time doing actual makeup, as we can just do a few taps on the app to achieve the look we want.
The makeup application feature is highly intuitive, and its options automatically reflect on our selfies with just a few taps. We can achieve several looks with just one original selfie.
On YouCam Makeup, we can apply makeup for our eyes, eyebrows, cheeks, lips, contours, and highlights.
Eyeshadow and Eyebrow Editors
I struggle to get the perfect winged liner for my selfies, so thankfully YouCam Makeup offers several tools to enhance our eyes and eyebrows on our selfies.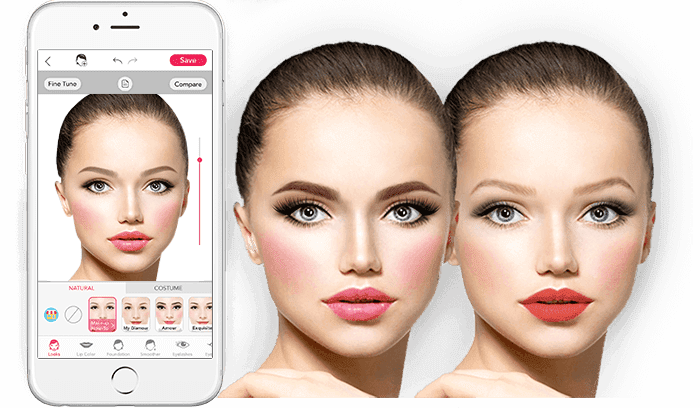 The first virtual cosmetic we can apply is the eyeshadow. Here, we can choose from several colors to achieve a simple day makeup look or powerful smoky eyes. We can browse and explore the various eyeshadow palettes to find the perfect color.
It is possible to edit our eyelashes on the app by making them appear longer and curved. We don't even need to add virtual mascara!
It is no easy feat to accomplish perfect eyebrows. However, YouCam Makeup helps us achieve it by giving our eyebrows extra arch and length if we choose. We can also thicken our eyebrows and change the color to match our skin color or hair.
Eyeliner Editor, Eye Tuner, and Eye Color Editor
We can do so many things to our eyes to achieve a certain look on the app. One of them is by adding eyeliners using the eyeliner editor. We can try different shapes and thicknesses of eyeliners.
It may sound unrealistic, but we can change the shape of our eyes on the app using the Eye Tuner feature. With Eye Tuner, we can edit the width, angle, and distance between our eyes that may give us a completely different look.
Moreover, YouCam Makeup offers us an opportunity to change our eye color entirely. There are several contact lenses brands and colors we can use. Thus, we can have blue eyes, green eyes, or brown eyes anytime through the app.
Lipstick and Blush Tools
YouCam Makeup has lipstick and blush tools for us to enjoy. There are many options for shades for lipstick and blush, so it may take some time to find the perfect one.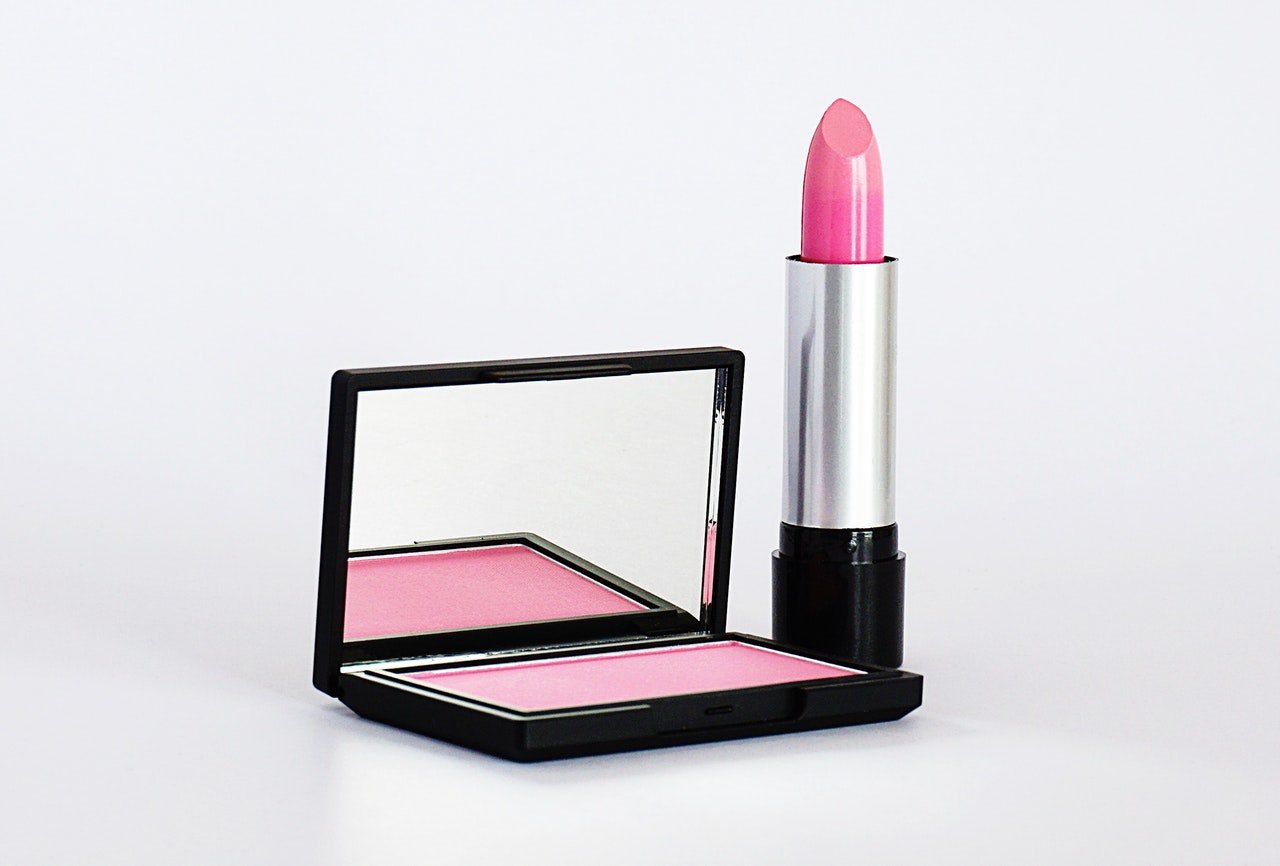 If you're looking a bit pale or washed-out in your selfies, apply a lipstick through the app. With just one click, we can try different lipstick shades.
There are many options for the lipstick styles and textures such as matte or glossy. The lipstick will be applied perfectly to our lips as the app accurately recognizes our facial features.
Besides lipstick, we can also enjoy finding the perfect shade of blush to apply to our cheeks. We can achieve a natural rosy look with ease on the app. We can easily find the perfect shade to match our skin tone.
Contour Tool and Accessories Tool
We can complete our makeup application process on the app with the Contour tool. Makeup lovers understand the importance of contouring to create a more balanced jawline, enhance cheekbones, alter the shape of noses, and more.
With this feature, we can emphasize a specific facial feature we want by applying shadows and highlights.
Upon finishing the makeup, the app allows us to add accessories to complete the look. There is a large pool of choices including earrings, eyeglasses, necklaces, and hats.
Hairstyle and Hair Color Editors
YouCam Makeup wanted us to have options for a complete makeover, including tools for our hairstyles. We can have an instant hairstyle change using the app without going to the salon for an actual haircut.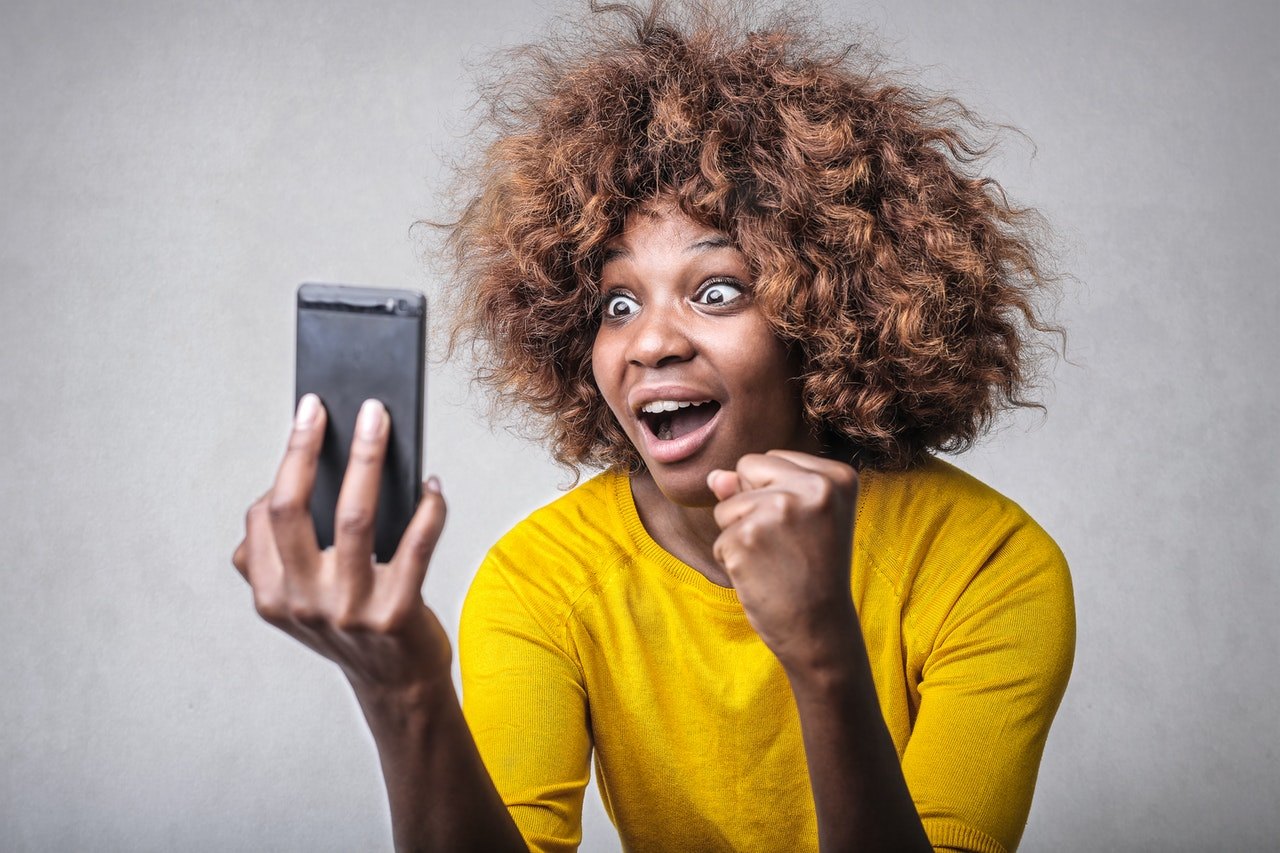 The app offers several wigs for us to choose from and complete the look we want. We can make our hairs short, long, curly, or straight with just one tap.
Using the YouCam Makeup app, we can dye our hair virtually with the 360-Degree Hair Color Changer feature.
We can experiment with different and fun hair colors using the app's AR technology to see if a color we've been pondering would suit us. We can go with bright colors for a funky vibe, ombre for that simple yet cool look, or try out being a blonde or brunette.
Top Beauty Brands on YouCam Makeup
Another exciting feature of the YouCam Makeup app is that all of the choices for each makeup tool are based on actual brands. We can try products of luxury brands like Estee Lauder, L'Oreal Paris, Maybelline, Ardell, and others.
It means that we can check first how each lipstick shade or blush shade looks on us.
We can get an idea of how a specific product from a particular brand suits us, and save us time when shopping for products in the real world.
Conclusion
YouCam Makeup provides a very effective tool to enhance our selfies. The app has a complete set of makeup features and options for our eyes, lips, and cheeks to achieve our makeover.
Moreover, YouCam Makeup allows us to have an instant hairstyle and hair color change. Lastly, we can experience and try virtually the products of several luxury makeup brands.