Coding is, without a doubt, a skill that is very high in demand now and for the future. In today's tech era, basic computer programming is an essential skill for both adults and children.
The benefits of learning to code are huge – from building websites and games to helping kids build logical and creative thinking capabilities. Teaching children about coding was a tough job, but not anymore!
Today, we have plenty of amazing coding applications that offer ways to jump-start a coding adventure for our kids. In this article, I will talk about a specific app called Tynker that helps kids learn to code.
All About Tynker
Interest-Based Learning Approach
New Backpack
Coding Games
Download and Pricing
Tynker App for Ages 7 to 13
How to Use Tynker
Update the App Regularly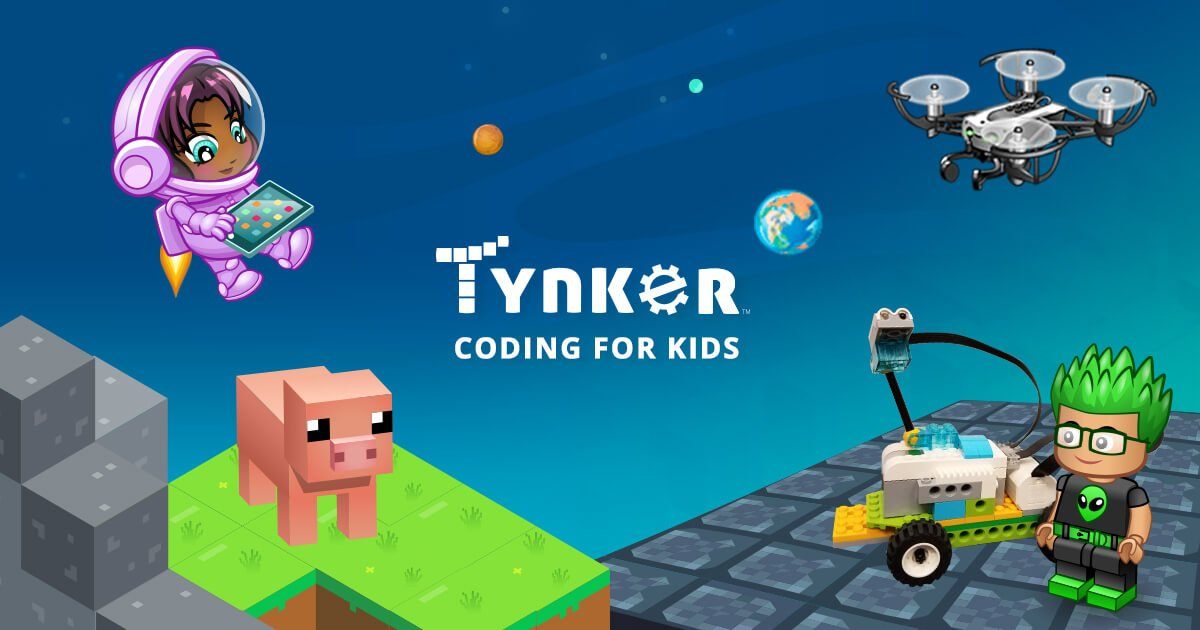 All About Tynker
Tynker is a complete coding learning system for kids to learn about coding.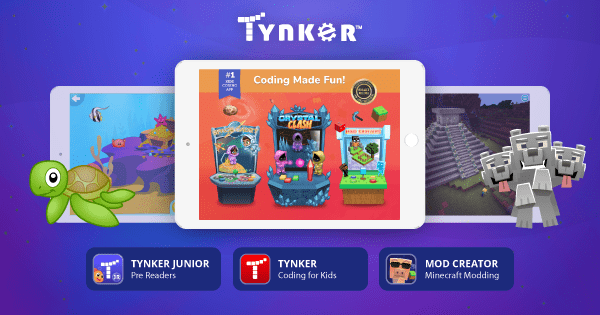 I began with teaching my kid to experiment with visual blocks, and gradually progress to programming languages like JavaScript, Swift, Python to design games and build applications.
It strengthens a child's educational foundation with step-by-step tutorials that teach children coding in the most fun way possible.
The game features building games and applications, making modifications to Minecraft, programming drones, controlling Microbit, and even exploring STEM.
Key Features of the App
In the course to teach the kids about coding, Tynker has incorporated a lot of amazing and exceptional features for both teachers and students that are just unmissable.
Below are some of those amazing features explained in brief, that I found while using the application.
Interest-Based Learning Approach
Tynker features a very impressive interest-based learning approach that allows the child to select a programming level and course track.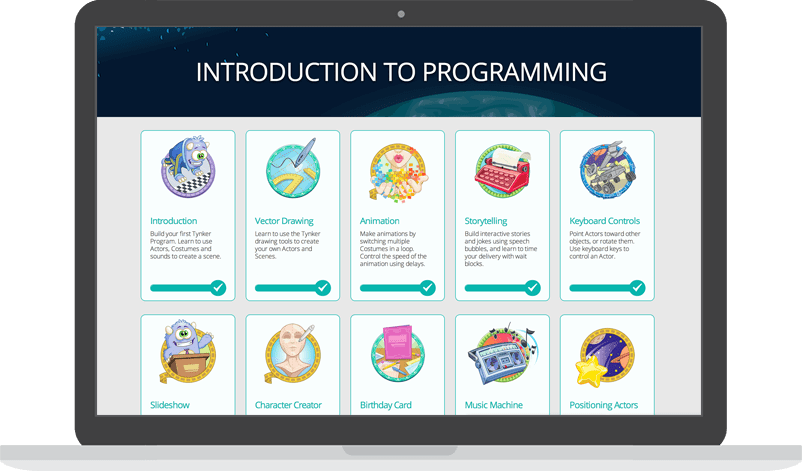 Currently, Tynker allows you to choose from six different programming courses, which include Art & Music, Minecraft Modding, Game Designing, Minecraft Game Designing, Robotics & AR, and Advanced Coding.
Students can change these options any time they wish to do so. Additionally, Tynker also offers seasonal projects, coding competitions, community challenges, and hundreds of other puzzle-solving levels.
Video Tutorials
Tynker's video tutorial is an absolutely fantastic new way to learn to code.
The YouTube page of Tynker is filled with amazing video tutorials about Brick Breaker, and Soundscape, that will teach the kid to learn to code.
Moreover, the YouTube page is refreshed with new video tutorials every now and then.
New Backpack
Tynker has an entirely newly designed and upgraded version of the Backpack that allows you to save bits and snips of code for future use.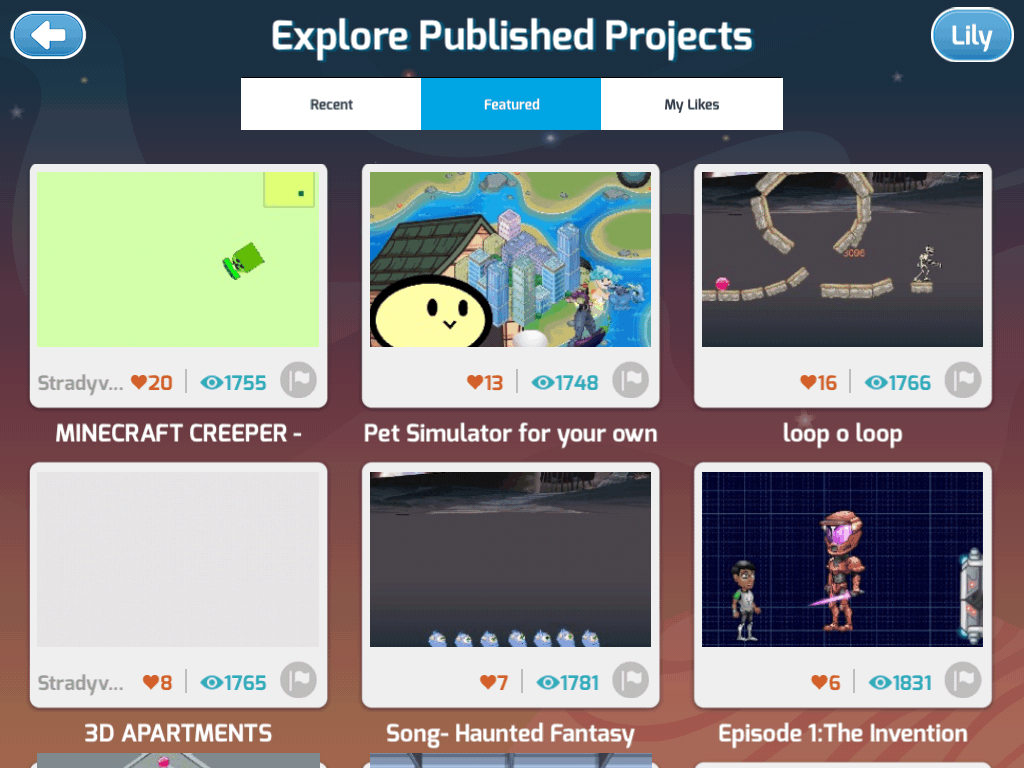 Users can save code stacks or even an entire actor so that when you need a bit of animation modified, you do not have to reinvent the wheel – just import, modify, and just upgrade the code from your previous build.
Certificates and Awards
One of the best parts about Tynker is that it updates us on the progress of our kids, as they accomplish more tasks each week.
Apart from having an entire Award Section dedicated for students, teachers also receive direct emails with direct access to their students' signs of progress and certificates.
Coding Games
Tynker features a bunch of amazing coding puzzle games that helps to learn coding in the most fun way possible – including sequence learning and pattern recognition while collecting candies.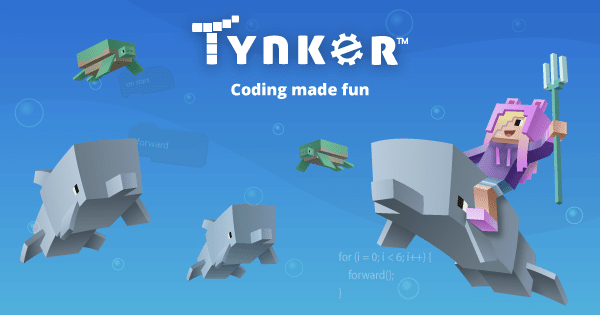 There are also block coding facilities to help you create games, math, art, applications, and more.
Minecraft Coding
Now the best part about Tynker is that its association with Minecraft allows you to use code to change mob behaviors and build instant structures in Minecraft.
Digging deep down, I also figured out that I could actually design Minecraft skins, items, mobs, and blocks. I could even launch them and use them for Minecraft. Isn't that amazing?
Download and Pricing
When Tynker was first launched, it was only available to be used online or on iPads. The completely cloud-hosted platform is best if used on web-browsers like Safari, Chrome, and Firebox.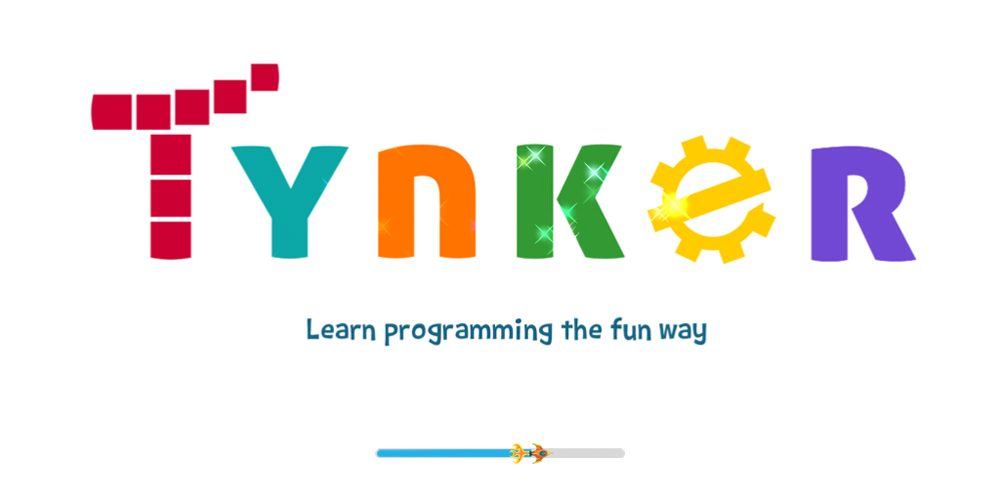 The app is only available for iOS devices. I can visit the iOS App Store, search for the application, and download it easily, and absolutely for free.
There are three different versions of the Tynker app, based on the age group of the children so that they can pick up the coding lessons better.
Tynker Junior Age 5 to 7
Tynker Junior is designed for ages 5 to 7, where they are introduced to block coding, sequencing, pattern recognition, and the basics of critical thinking. Tynker Junior has three different plans, namely the Individual Plan, Family Plan, and Gift Options.
The Individual Plan has again three different purchase options – Quarterly, Yearly, and 3-Yearly options that cost $75, $126, and $252 respectively. There are also family plans for each of them, in which users can get access to up to four accounts.
Additionally, there is the Gift option, in which you have 1-year of individual access and a 1-year family option. The Individual plan in the Gift option costs just $126 and the family plan is just $201.60.
Tynker App for Ages 7 to 13
This version of the app is for kids aged 7 to 13, in which they learn the basics of coding by solving puzzles, building games, controlling robots, and programming connected toys, along with over 1,000 other activities.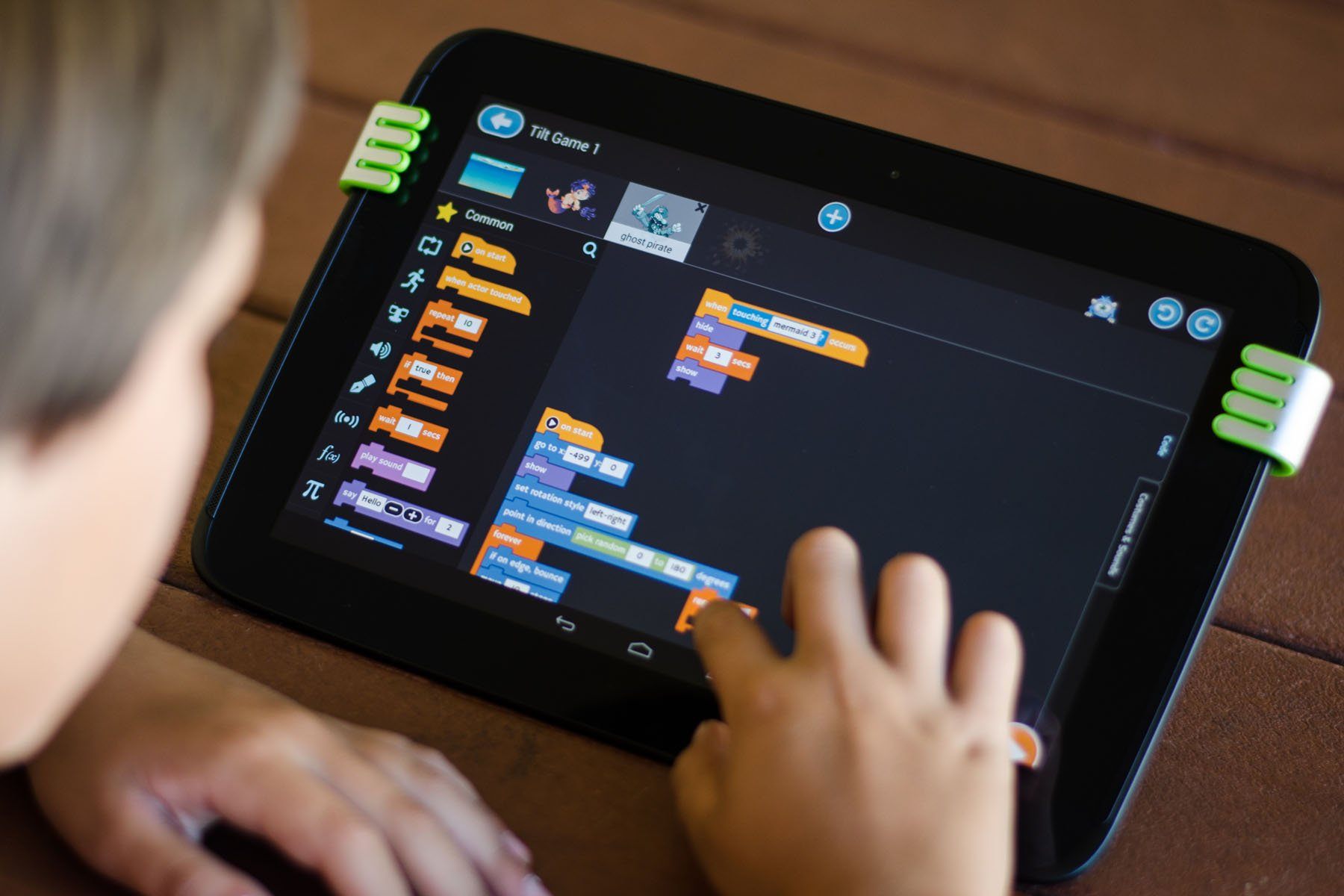 There are Individual Plans, Family Plans, and Gift Options as well, which have similar fees as that of the Tynker for ages 5 to 7.
Tynker Mod Creator Ages 7 to 13
The Mod Creator app is specifically designed for Minecraft lovers who want to mod their own Minecraft world.
Users can create and share their own add-ons, skins, and modify or remix and use millions of skins, blocks, and items created by the community.
The pricing for Mod Creator is also the same as the prior plans.
How to Use Tynker
Tynker has a very easy-to-use user interface – kids can learn to begin learning coding on the app, all by themselves. Below is a detailed step-by-step procedure that I made while first initiating the application for my kid.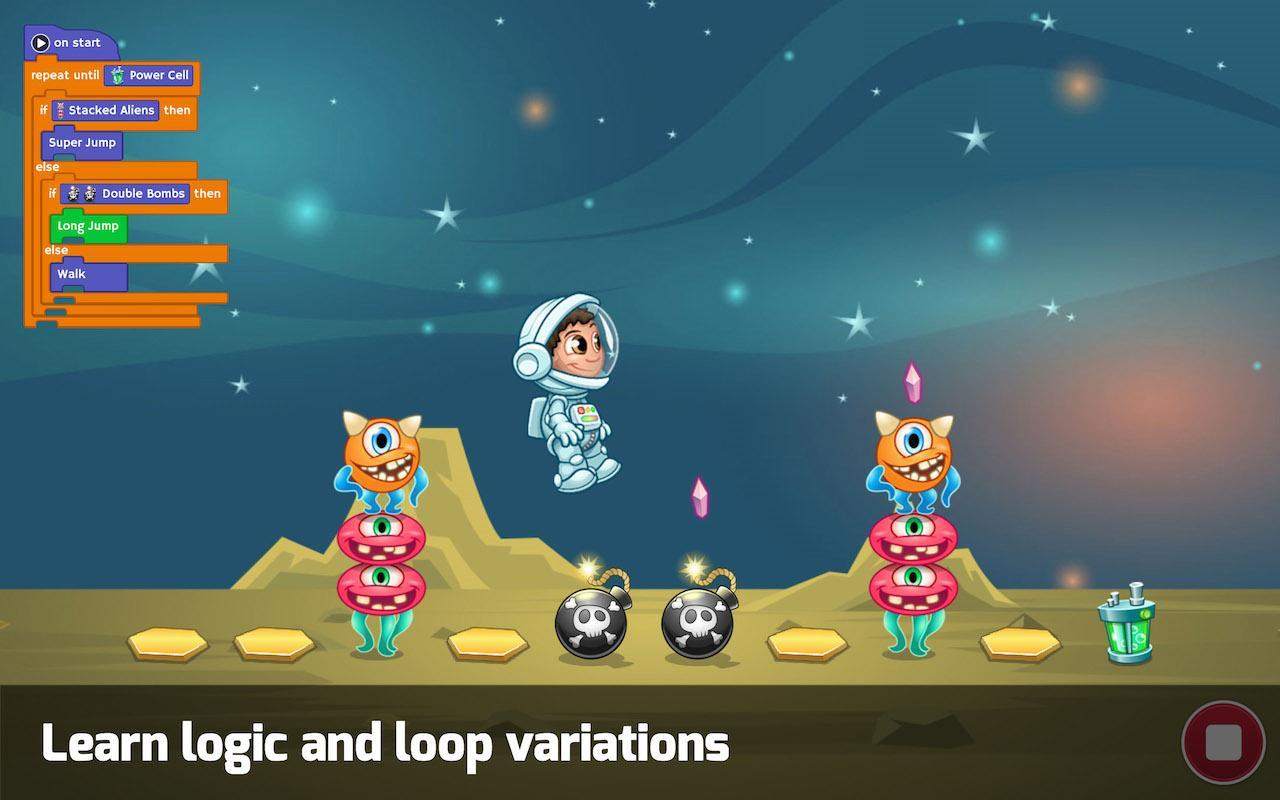 The first step to getting the kid started with learning coding, is setting up a teacher account for yourself. Usually, creating a teacher account is not required, but I absolutely recommend you to sign up for one.
It is absolutely free and will allow users to get access to the teacher guides, answer keys, and tons of additional teaching resources.
Under the same teacher account, I signed up for a free student account to monitor my kid's progress and keep an eye on his project.
Sign Up for a Student Account
From the teacher account, I could create a free student account for my kid. Afterward, he could save projects and progress, so that he could continue coding whenever he wanted to, all by himself.
Next, I recommend playing around with Tynker. Get to know all the features of the app and familiarize yourself with the activities and the Tynker Workshop. There are Brick Breaker Game Kits, Undersea Arcade Game Kits, Bird Mayhem Game Kits, Pattern Maker Animation Kits, and a lot more.
In my experience, kids absolutely love the opportunity to experiment with programming and create projects all on their own. Once the lessons are complete, make sure that you download the personalized certificates for your student.
Update the App Regularly
It is worth noting that if you are using the Tynker App Tablets, ensure that you have the most recent version of the app – update it as soon as the newer version comes.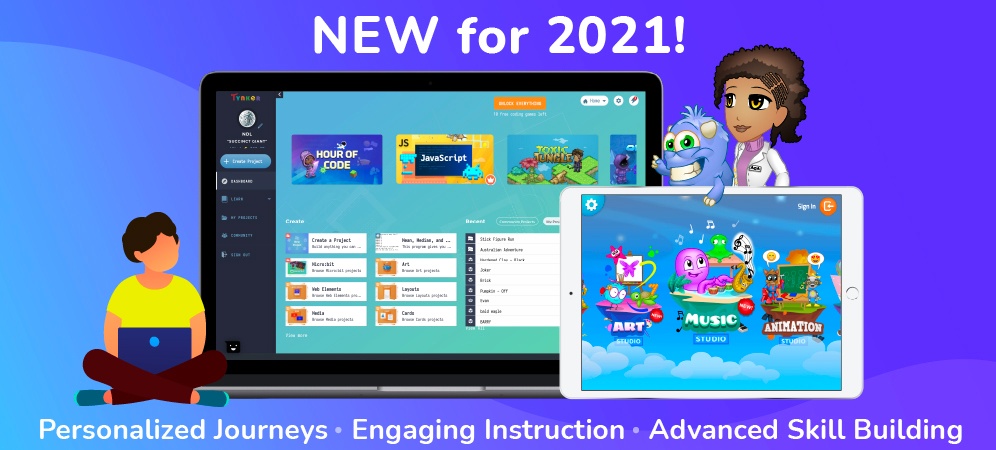 The developers of Tynker hear about their users' issues and fix the bugs as fast as possible.
Therefore, for all the latest bug fixes, it is better to update the Tynker application. Additionally, the older version of the application may not have all the necessary contents to the current year's Hour of Code.
Awards and Accolades
Tynker is one of the best apps there is for kids who are interested in learning to code and it has earned numerous awards and accolades.
Tynker has been featured by Apple in Education, Kids, and Best New Apps, and rated "Best for 8 to 14" by USA Today. It has won awards like the 'Parents' Choice Award', 'Academics' Choice Award', 'Tillywig Brain Child Award', and the 'Editor Choice Award' at the Children's Technology Awards.
The one thing that annoys me about the Tynker app is its limited platforms. Despite the fact that Tynker is so loved by the users, the app is only available for tablets. However, seeing its increasing popularity, hopefully, the developers come out with a version for smartphones.
The Bottom Line
To sum up, Tynker is the world's best coding platform for kids and is currently being used by over 60 million kids and thousands of schools.
The award-winning platform makes it super-easy for kids to learn to code and make incredible projects on their own.