Gamification of our daily tasks has become a trend for mobile apps. Developers wanted to add a little fun while we are doing and accomplishing daily routines or works.
One of the budding apps on this trend is LifeUp. It aims to gamify our to-do list so that we can enjoy it while we tick off each entry on our list. I have found that LifeUp has many other features that helps me feel like playing a productivity game.
Learn about these features of LifeUp below. Check out also how to install the LifeUp app on a phone.
LifeUp: The Gamification of a To-Do List App
EXPs on LifeUp
Coins and Other Reward System on LifeUp
To-Do List on LifeUp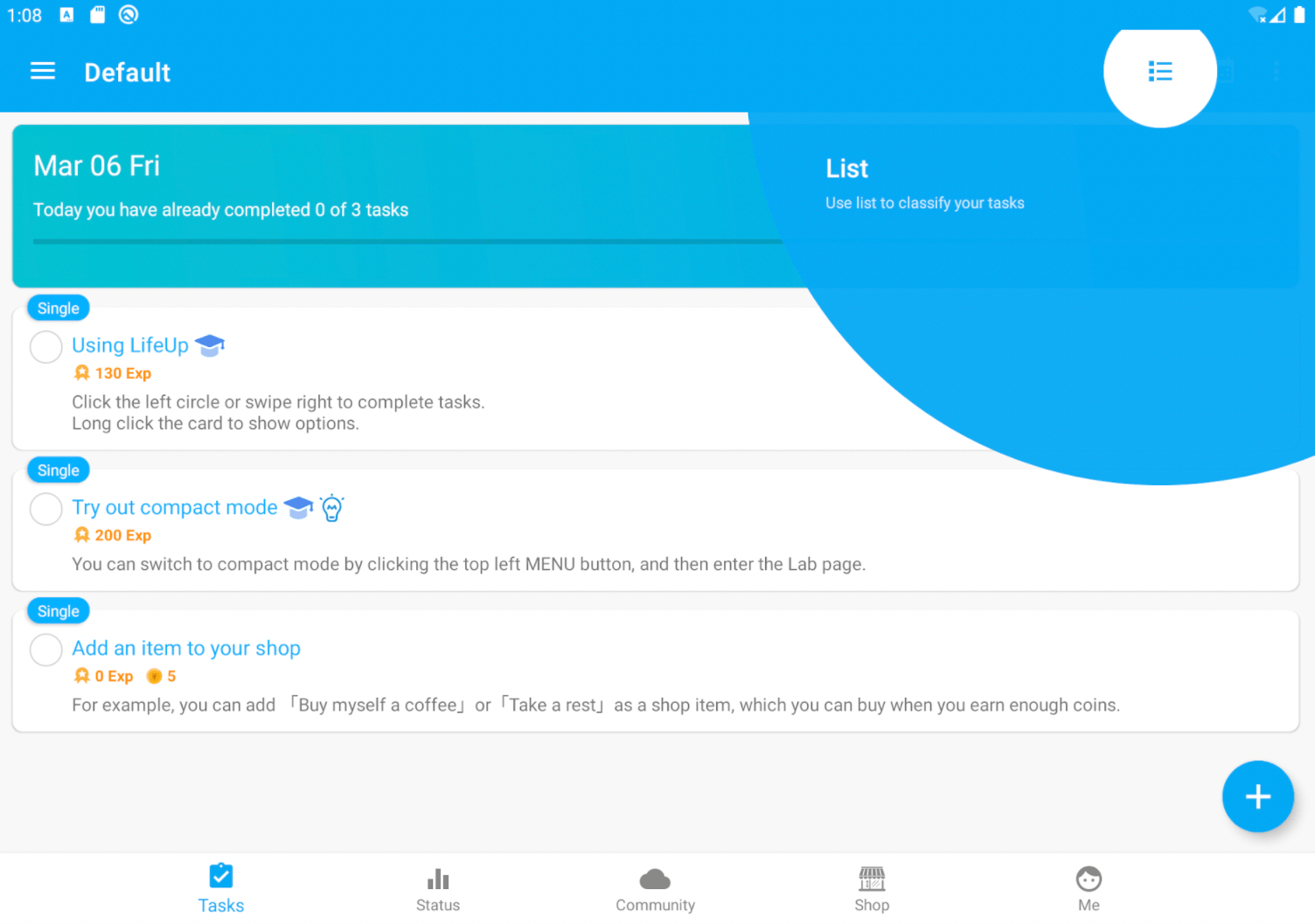 LifeUp: The Gamification of a To-Do List App
It is undeniable that putting a little fun on our usual tasks gives us extra motivation to finish them. Thus, gamification of these tasks is a brilliant idea for mobile app developers as they can make their users enjoy their games and features while accomplishing work.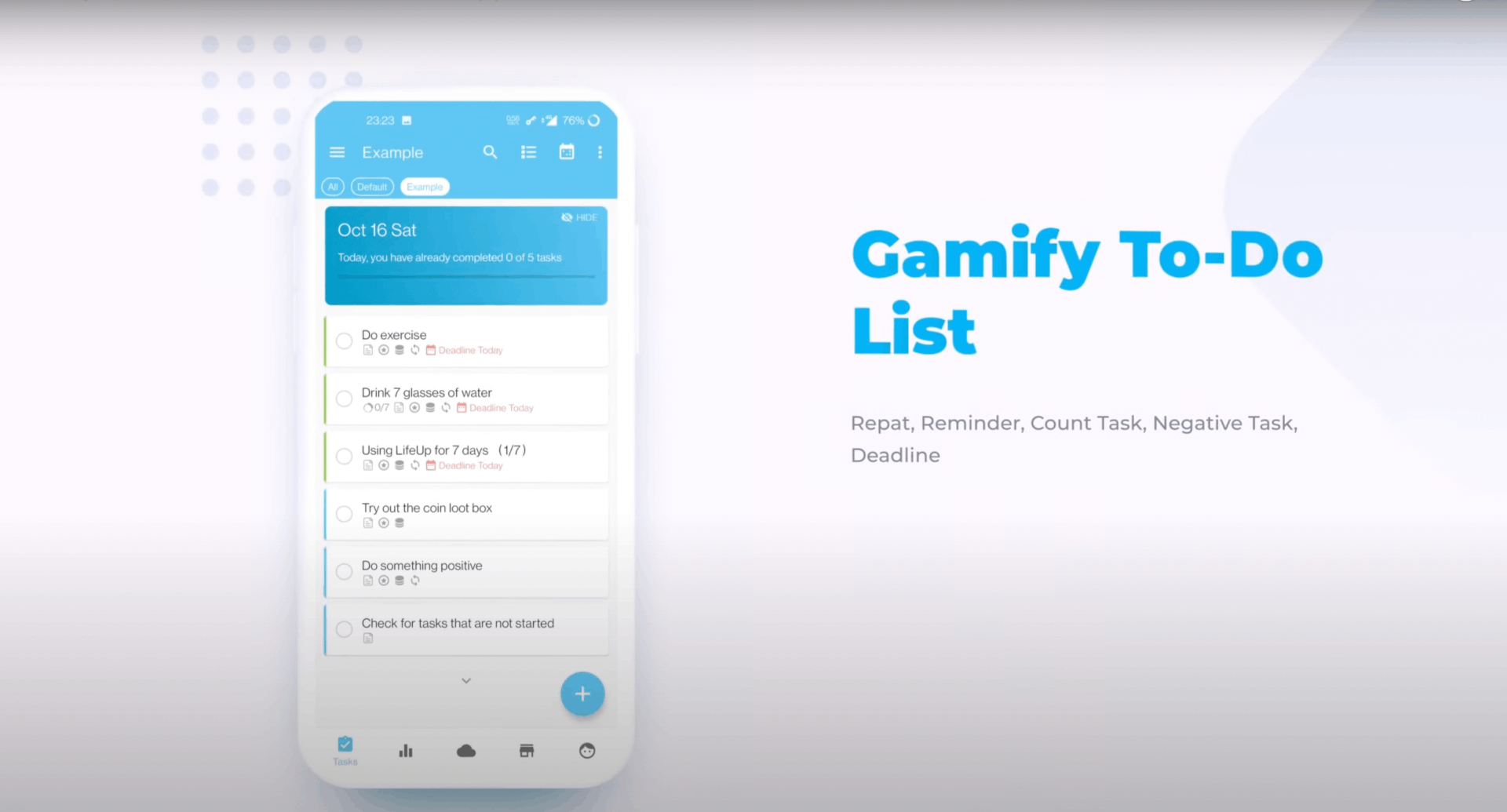 I often use a mobile app to note all my tasks for the day because it is easily accessible. Whenever I look at my to-do list with many entries of things to do, I felt overwhelmed and pressured. When I started using the LifeUp app, the pressure is gone and it makes me motivated to do those tasks.
LifeUp focuses on the gamification of our to-do list, which is based on the original vision of its designers to create and develop an app with a highly customizable and fun to-do list and habit-forming role-playing game (RPG).
Even though the app is relatively new, LifeUp offers simple yet enjoyable features that are unique compared to other highly complicated RPGs. I find this appealing about LifeUp because I can easily understand the mechanics of the attribute mechanism of the game.
LifeUp Price and Availability
AyagiKei, the developer, describes LifeUp as an app meant for those who are looking for a light user experience on RPG. This is one of the reasons why I did not hesitate to install the app when I discovered it because I am not into complicated and detailed RPGs.
At present, Android users are the only ones who can enjoy the LifeUp app as it is only available on Google Play Store. The app is not free, thus we need to get it through a one-time purchase worth $1.99. According to the company, the price may vary over time as they are constantly updating and upgrading the app.
Once we purchased the app, we can fully enjoy it as there will be no more additional in-app items or purchases to be done. Moreover, there are no intrusive advertisements on LifeUp that may affect our user experience.
EXPs on LifeUp
LifeUp is known to be an app that turns our to-do list into a game that is true to the literal and complete meaning of its name "Upgrade Your Life." It aims to upgrade our lives by motivating us to accomplish everything we need to.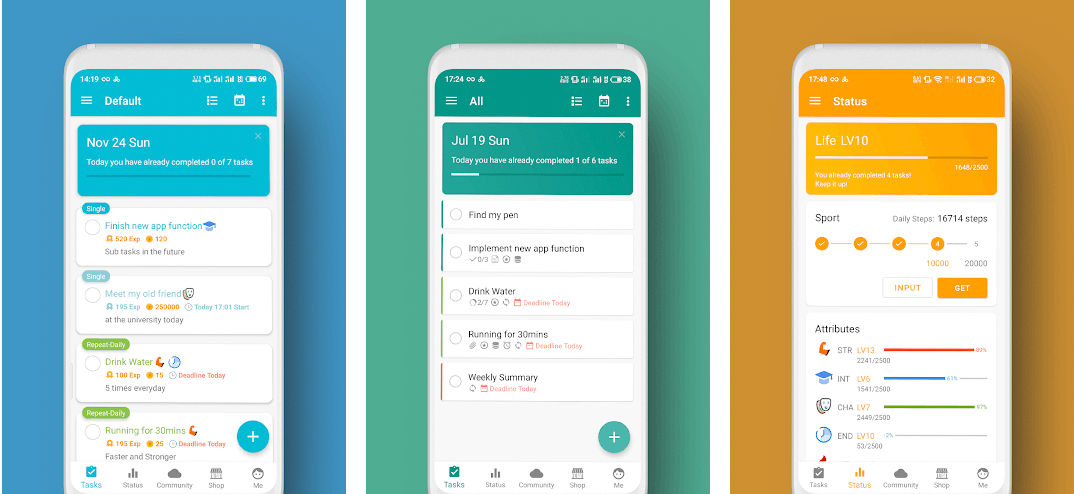 The app's main game's goal is for us to collect experiences or EXP to gain various attributes. There is an easy-to-start attribute mechanism in which we need to improve our level. We can do this by completing various tasks on our to-do list, so it feels like we are doing a task while gaining a reward from the app.
When I used the app, it feels like I am the one setting the reward for myself and making the game more interesting at the same time. It is because LifeUp requires us to set up our tasks in terms of Urgency and Difficulty Degree wherein the calculation of the EXP will be based.
For example, the more urgent and more difficult tasks will have higher equivalent EXP. I think this is a great practice for honesty because we are the ones who will set the level of Urgency and Difficulty. Although it may be tempting to put a higher difficulty level for a simple task for higher EXP, we cannot genuinely enjoy the challenge of the app.
Attributes to Improve on LifeUp
One of the most interesting features of the game on LifeUp is that we must improve ourselves. We can do this by improving the six pre-determined attributes linked to our profiles. The attributes on the app are Charm, Creativity, Endurance, Intelligence, Strength, and Vitality.
Our main objective on the app is to gain experience to improve the six attributes. Each task will let us have a different amount of EXP for the attributes, which motivates us to accomplish all the tasks so we can gain EXP for all the attributes.
There are also other features of LifeUp wherein we can obtain EXP for the different attributes. For example, we can gather Strength EXP through our number of daily steps. So, we must do tasks with varying natures so that we can level up on all attributes and not only on one attribute only.
Coins and Other Reward System on LifeUp
LifeUp levels up the gamification experience of the users by providing more ways to improve our attributes and by adding more tfeatures we can enjoy. There are several other reward systems on the app, so we will be extra motivated to finish the things we put on our to-do list.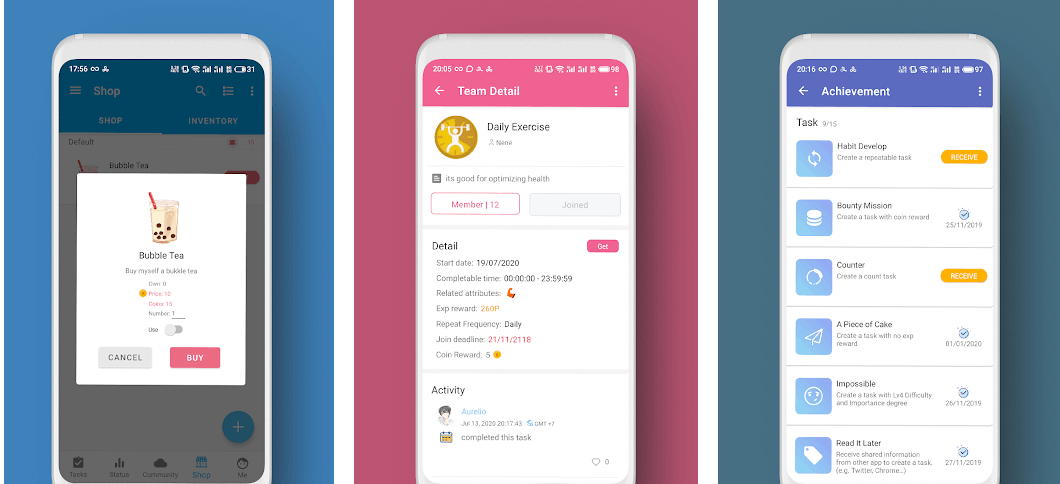 Aside from EXP, we can also earn Coins on the app by accomplishing tasks on our to-do lists. We can gain more Coins by finishing more difficult and more urgent tasks, the same as gaining EXP. These Coins will be essential in buying stuff in the Shop.
Once we buy items from the Shop, they will automatically be placed in our inventory. We can customize these items with different effects when we accomplish a task. For example, we add an effect that will increase the EXP gained once we met the set criterion or condition for a task.
Thus, we can maximize the effects of Coins to improve our attributes easily. Another reward system we can enjoy is the virtual tomatoes we earn every completed Pomodoro timer. These virtual tomatoes can be eaten in the game which will give us more Endurance EXP, or be sold for other items in the Shop.
Personalized Experience on LifeUp
LifeUp wants to provide an excellent user experience by giving a chance to personalize things on the app. First, we can choose how the app will look like by picking from the available 23 built-in color themes. In addition, we can also enjoy the dark theme.
There are many settings on the app that can help us customize the game like its reward system, interface, etc. For example, we can set conditions on tasks on our to-do List wherein we can have an EXP punishment or Coin punishment. These punishment factors will keep us motivated to finish tasks successfully.
With this feature, we can condition ourselves on how we should accomplish these tasks because we want to improve our attributes faster.
To-Do List on LifeUp
The gamification on the LifeUp app may be fun and interesting, but we should not forget the other main feature of the app. It is a mobile app where we can note all our tasks and create a to-do list that we must accomplish within the day or specified deadline.
We should not overlook the fact that LifeUp is an excellent app for our to-dos as it offers several functions to personalize and keep track of our work progress. First, we can add additional remarks to a specific task like an additional instruction or other reminders as we are not limited with the number of words or characters.
With LifeUp, we will not forget the deadline as we can set reminders for our upcoming tasks. Aside from reminders, we can also set the target dates for the completion of specific work. In addition, tasks can be set on "repeat" so we do not have to enter them repeatedly in the future.
LifeUp allows us to record our start time when doing a task for us to keep track of our progress and how long we have spent on a task. The app also records our past activities and tasks which we can find on the "History" tab.
Other Features of LifeUp
LifeUp has an app widget wherein we can manage our tasks from our phone's home screen. We can add activities or mark tasks as done so that LifeUp will record our progress.
Moreover, there is a chance for us to socialize through the app. We can find partners, friends, or family members with whom we can supervise and monitor progress. It means that other people can check the things we have accomplished so far and vice versa.
Lastly, it is possible to share our customized items and effects in the Shop with anyone anytime.
Conclusion
LifeUp is like a record of our productivity while playing a game because we can add tasks to our to-do list while gaining rewards when we finish one. There are various reward systems on the app that will help us improve our profile attributes faster.
This is a great app for improving your life and creating better habits. Try it out today!