If you've been active in the social world (especially so on YouTube), then chances are you've come across Omaze. To be more exact, you've either seen your favorite celebrity marketing Omaze, or you've seen someone talking about how they won their dream car with Omaze.
With this in mind, many people usually ask, what exactly is Omaze? If you are among those, who are curious as to what Omaze is and how it works, then you've come to the right place. Below you'll find everything there is to know about Omaze, including what it is and how it works.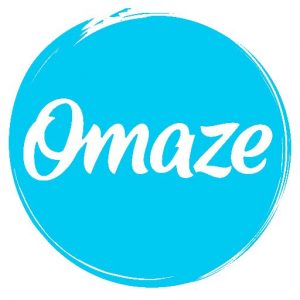 Omaze is an American for-profit fundraising company. It has partnered with many charities throughout the country to help them reach their fundraising goal(s).  
---
What Is Omaze?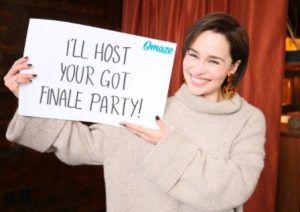 Omaze is an online-based American for-profit fundraising company that partners with charities throughout the country for fundraising purposes. It can also be defined or referred to as a company that allows people to make donations to charities of their choice.
Omaze is an ideal platform for charities looking for a more comfortable and faster way of raising funds for their worthy causes. It opens the process or act of making donations to just about anyone in the country.
It is also an ideal platform for donors who would love to donate to several charitable causes given the several non-profit organizations they've partnered with, including the likes of After-School All-Stars, Product Red, Make-A-Wish Foundation, and UNICEF.
---
Why Omaze?

Omaze was launched with the sole purpose of empowering nonprofits to do their worthy causes. These non-profits usually rely on donations through fundraising to achieve their goals. This sadly is becoming harder by the day, given that the way most of us think about charities is wholly broken.
Most of the funds they receive come from one-time fundraising events such as black-tie auctions, galas, or expensive dinners (events that are equally expensive to set up), and the process of raising funds becomes even more difficult.
Omaze seeks to solve this problem by making it possible for charities to receive donations from anybody. Omaze is banking on other people's generosity to change how non-profits receive money to meet their goals.
---
Who's Behind Omaze & Where Is it Based?
The people behind Omaze are Matt Pohlsonand Ryan Cummins. These two launched Omaze back in 2012 to make it easy for charitable organizations to market themselves or the work they are supporting.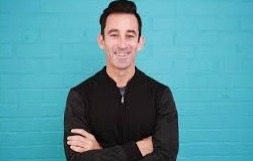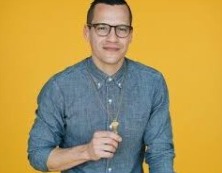 In terms of its base, Omaze currently has its headquarters in Los Angeles, California. This has been its home since it was founded back in 2012 by Matt Pohlson and Ryan Cummins. 
---
How Does Omaze Work?
When looking at how Omaze works, it is essential to factor in or remember what Omaze is. Omaze is a platform that allows charities to receive donations from pretty much anyone. With Omaze, individuals can make any amount of contribution to the charity of their liking, and the Charity in the spotlight will receive the donation in no time. Keep in mind when donating that no donation's too big and no donation that's too small.
A big plus with Omaze is that both parties (the person donating and the charity receiving the donation) stand to gain. Charities gain by accepting the money donated while the individual donating gets to participate in a competition where he/she stands a chance to win unreal prices, including a brand new sports car. And yes, this is regardless of the amount of money donated. Yes, you can win a brand new sports car by merely donating, let's say, $50 or $100.  
---
Who Does Omaze Donate To?
Omaze, as already pointed out, provides a fundraising platform for charities. As such, the amount of money Omaze receives as donations from individuals is donated to the intended charities. There are currently many charities that have partnered with Omaze, including big names such as Make-A-Wish Foundation and UNICEF.
---
How Much Does Omaze Donate To Charity?
Omaze usually donates the total amount of money they receive to charity. However, there are instances where they donate a portion of the money they receive as donations to charity. In most cases, this usually happens if the prize to be awarded is slightly expensive. Let's say the award is a brand new sports car. To pay for it, they'll take some portion of the donations.
---
Are Omaze Donations Tax Deductible?
Yes, Omaze donations are tax-deductible. Remember, it is not a requirement for an individual to donate for him/her to take part in any of their competition. CAFA is a U.S.-based charity.
---
Why Do Omaze Have Competitions?
Omaze has competitions in place to award prices to individuals who donate. It does this (giving individuals who donate prizes) to encourage more people to donate, thus more money for the charities listed on their platform.
---
What Do You Need To Take Part In Omaze's Competitions?
There are two ways in which individuals can take part in any of Omaze's competitions. One, they can choose to donate. By donating, you'll receive entries that you can use to enter any of their completions. Omaze also gives away free access to lucky individuals, and these entries can also be used to enter their competitions.
---
How Many Entries Do You Get For Free On Omaze?
Omaze makes it possible to get free entries. If you wonder just how many entries you can get for free, currently Omaze offers 2,000 entries for free. Worth noting is that these entries are assigned automatically and are equivalent to entries an individual will get to make a donation worth $100.
---
How Does Omaze Pick A Winner?
Omaze uses an automated random drawing process to pick a winner. This makes it possible for just about anyone to be a winner.
---
Is Omaze A Scam?
This is a general question with many people who've just heard about Omaze, and the answer is no, Omaze is not a con.
---
How Do I Delete My Omaze Account?
If you want to delete your Omaze account regardless of your reasons, the process is straightforward. Get in touch with Omaze's customer experience team and inform them of your decision, and they'll be able to delete your account for you.
---
How Do I Contact Omaze?
If you plan on donating any money on Omaze's platform, you must know how to get in touch with their customer experience team. This can help with many things, including when you want to delete your Omaze account.
You can contact the Omaze customer experience team by sending them an email using this email address [email protected].
There are also many resources in place to help or inform individuals donating on their platform. This includes a FAQ section highlighting answers to common questions people have when making donations and participating in their competition.
Omaze Details